Startups, Patents, and Funding: A European Perspective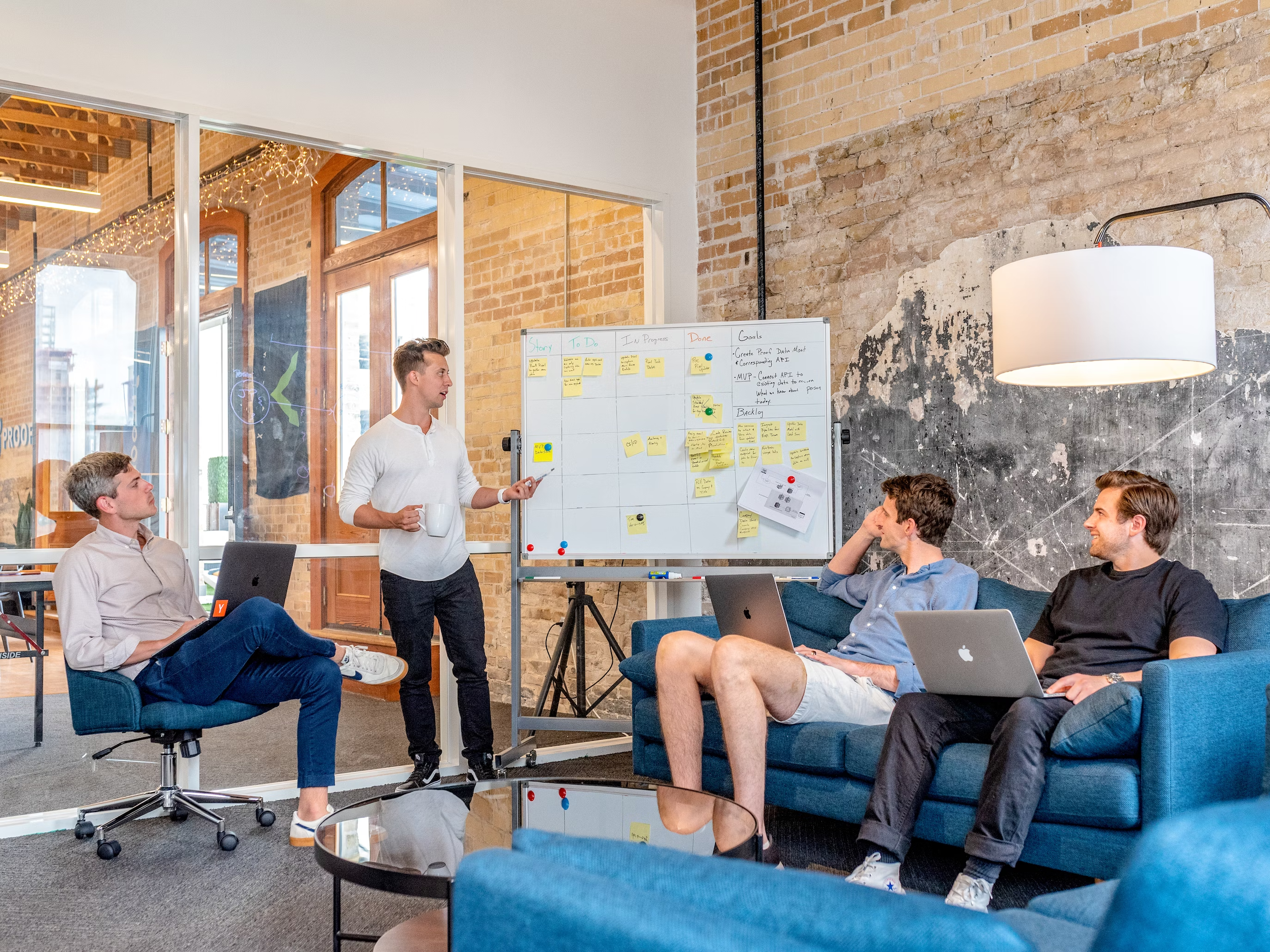 European startups with patents and trademarks have a tenfold increase in securing funding, as highlighted by a study from the European Patent Office (EPO) and the European Union Intellectual Property Office (EUIPO).
Startups with IP rights during early growth stages have a 10.2 times higher likelihood of obtaining funding.
The biotechnology sector dominates in patent and trademark applications.
Noticeable variations in IP filings exist among European nations, with Finland and France leading the charge.
29% of European startups have pursued IP rights. Biotechnology startups are at the forefront with 48% filing for patents and 47% for trademarks. Startups in Finland and France showcase the highest percentage of IP filings at 42% each, closely followed by Germany (40%), Austria (40%), and Italy (39%).
European patents and trademarks offer a marked advantage in securing funding. Specifically, the ownership of European patents increases the chances by 5.3 times, and trademarks by 6.1 times, compared to national IP rights.
Deep tech startups, known for requiring significant investments, can especially leverage these IP rights to attract potential investors.
Statements from officials highlight tools and initiatives to support startups. The EPO introduced the "EPO Deep Tech Finder" to bridge investors with innovative startups. João Negrão of the EUIPO emphasized the significance of trademarks and patents for startups, particularly when they have limited initial assets.
China's $81 Billion Daigou Gray Market: An Overview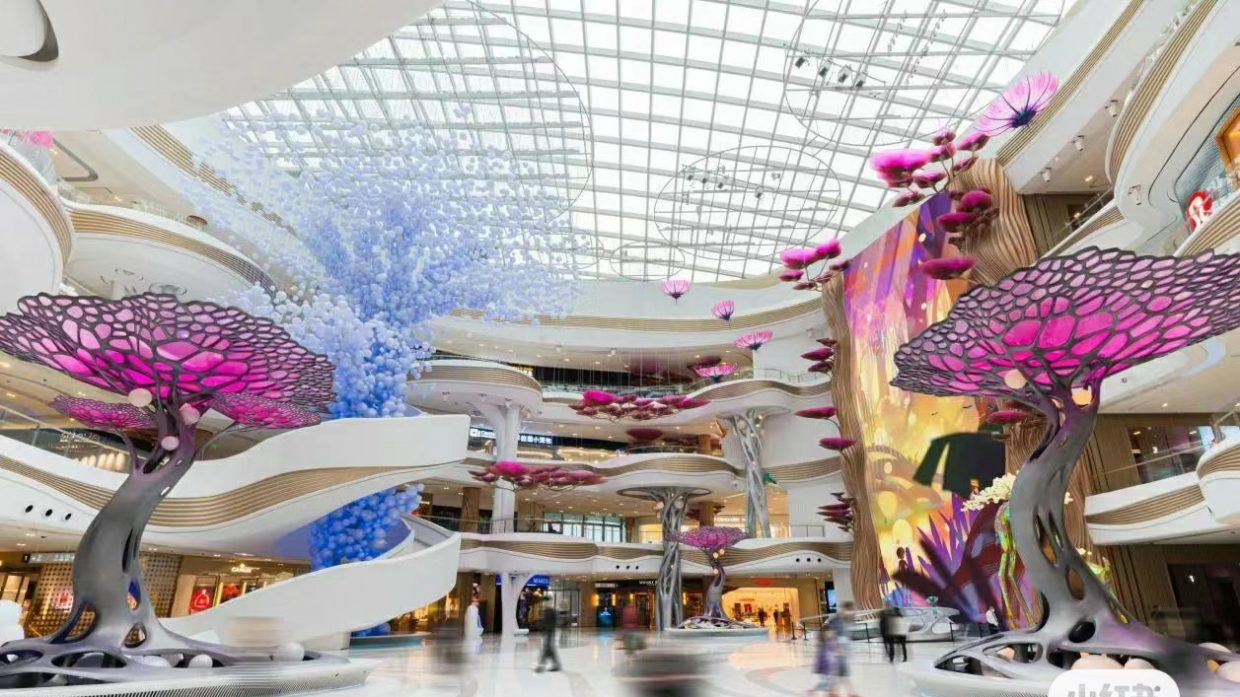 Chen Shuyao, a Wenzhou housewife, has been purchasing from daigou (surrogate shoppers) for almost a decade, starting with an Armani red lipstick.
These agents buy luxury products abroad, avoiding taxes, and then sell them in China.
Thomas Piachaud from Re-Hub identifies daigou as a significant threat to luxury brands in the coming years.
Contrary to the image of individual sellers, many daigou operate as large-scale organizations.
The market has grown rapidly, reaching an estimated size of $81 billion in 2023, a 40% increase since 2019.
A recent downturn in economic forecasts for China suggests consumers might become even more attracted to the discounted prices offered by daigou.
Tax-free products make items more affordable than those sold within China.
Many sought-after products are unavailable in local Chinese markets, especially outside of first-tier cities.
Chinese Gen Z is eager to explore new brands, and daigou provides access to products not easily accessible in China.
Daigou sellers also indirectly market and shape demand for specific products and brands.
Chen, for instance, discovered the British jewelry brand Graff through daigou.
When the Scandi-chic trend became popular around 2017, Chinese consumers turned to daigou to access Danish and Swedish brands.
Daigou resellers have cultivated loyal customer bases, using platforms like Weibo and WeChat to maintain trust and showcase authenticity.
Challenges for Luxury Brands:
The gray market undermines the exclusive image that luxury brands aim to uphold. Bernard Arnault of LVMH commented on the detrimental impact of the daigou market on luxury brand images.
Note: The daigou phenomenon highlights the demand in China for luxury and foreign goods and the lengths consumers will go to access them.
Universal Music Challenges Anthropic Over AI-Generated Lyrics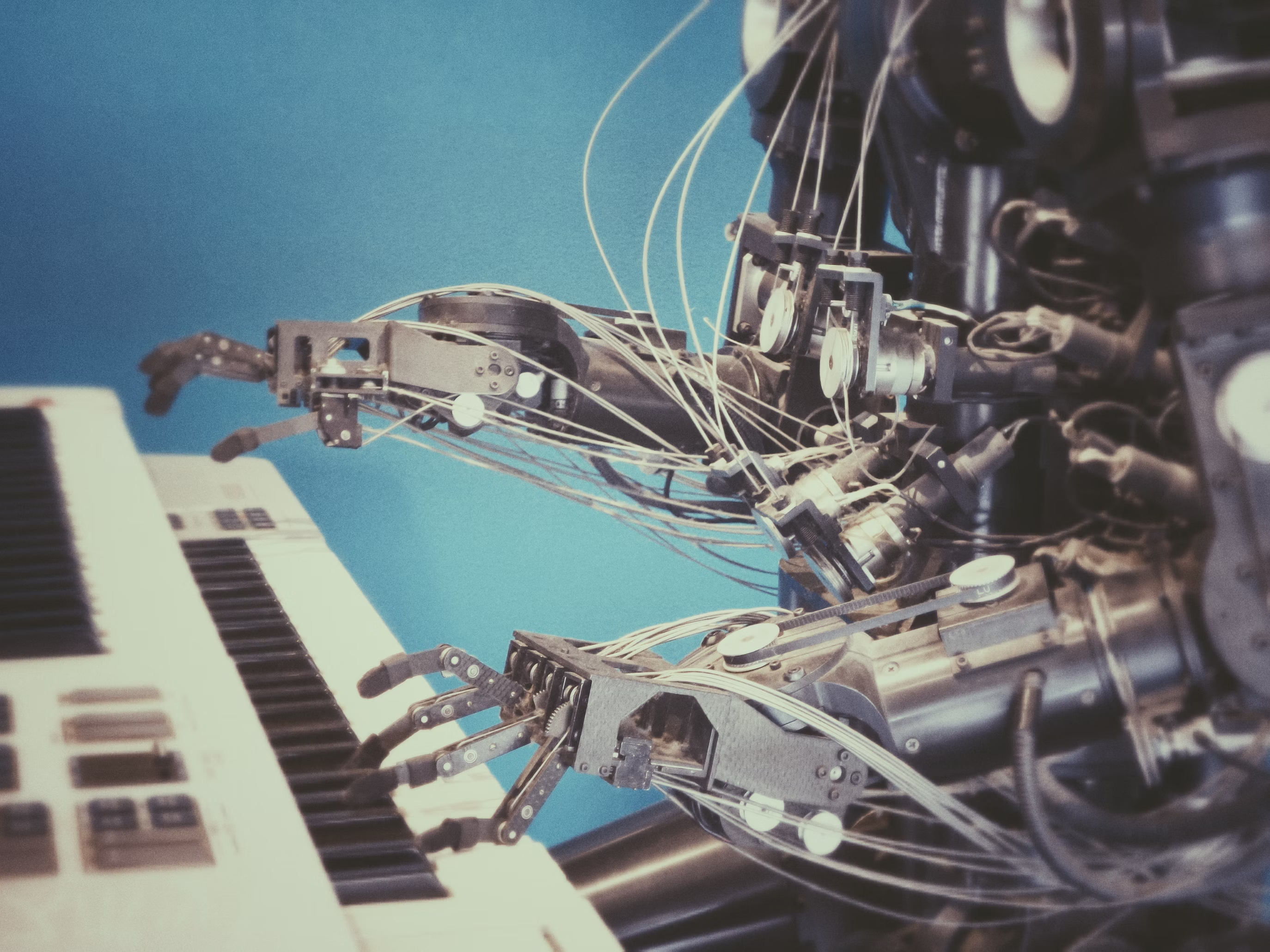 Major record label Universal Music Group and other music publishers have sued artificial intelligence company Anthropic for distributing copyrighted lyrics with its AI model Claude 2.
Allegations on Lyrics Generation: Universal Music Group claims that Anthropic's Claude 2 has the capacity to produce nearly identical lyrics to copyrighted tracks. For instance, famous tracks like Katy Perry's "Roar," Gloria Gaynor's "I Will Survive," and the Rolling Stones' "You Can't Always Get What You Want" have allegedly been mirrored by the AI. To drive the point home, the lawsuit mentioned that when Claude 2 was given the task of writing a song on Buddy Holly's death, it ended up reproducing Don Mclean's "American Pie" verbatim.
The Licensing Quandary: Sites like Genius have popularized lyric-sharing. However, such platforms usually acquire necessary licenses for distribution, ensuring artists and publishers get their due. The music publishers accuse Anthropic of sidestepping this norm. They allege that not only does Anthropic distribute lyrics without the required licenses, but it also excludes key copyright information.
Training Data Controversy & Control: Digging deeper, the plaintiffs claim that Anthropic didn't stop at mere distribution. The company is accused of using these copyrighted lyrics as training data for their AI models. Interestingly, the lawsuit implies that Anthropic has the capability to rein in Claude 2. There have been instances where the AI model declined generating certain songs, citing infringement issues.
Broader AI Landscape: This confrontation isn't isolated. As generative AI continues to push boundaries, copyright infringement has taken center stage. Various AI platforms, including but not limited to ChatGPT, are grappling with related legal challenges. Meanwhile, UMG is not completely averse to technology, having announced collaborations with tech giants like Google to guide AI approaches, particularly on popular platforms like YouTube.
Anthropic remains grounded in its approach, emphasizing its commitment to "constitutional AI." This essentially revolves around a principled training of AI systems to comply with established rules. It's also worth noting Anthropic's heavyweight backers. With Amazon pouring in $4 billion and Google investing $300 million, the stakes in this lawsuit are high. The outcome promises to shape the intersection of AI and copyright laws for years to come.
Ferrari's Latest Lawsuit: A Replica Car's Tale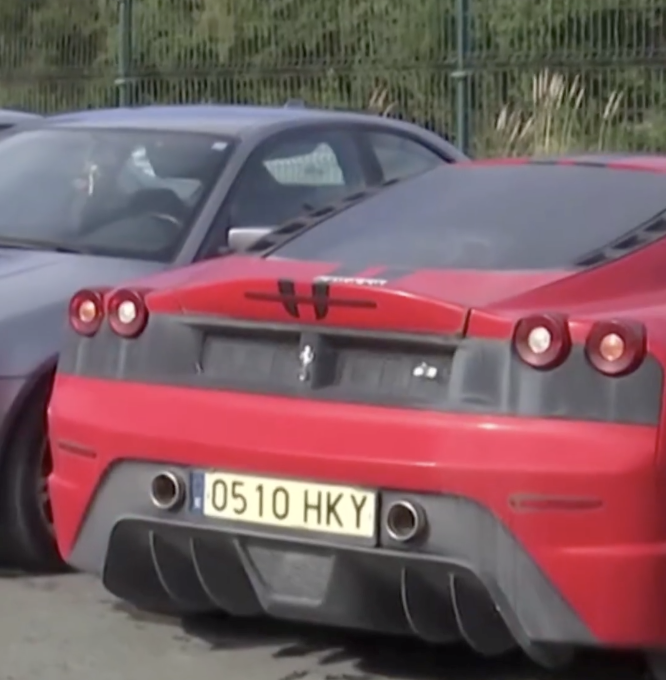 The famed luxury car brand, Ferrari, renowned as much for its high-performance vehicles as for its litigious actions, has launched another legal salvo. This time, their crosshairs are set on a Spanish used car dealer owning a replica F430 Scuderia. Here's a closer look at the escalating drama.
The Car in Question: Not a true Ferrari, but a Ford Cougar kit car, known in the U.S. as Mercury Cougars. This particular model was powered by a 2.5-liter V6 with a modest 170 hp output.
Ferrari's Stance: The luxury carmaker perceived the replica as nothing short of a desecration of their brand. The issue at stake: was owning such a replica illegal?
Dealer's Intentions: Back in 2018, the used car dealer from Arteixo, A Coruña, intended the replica as a promotional piece. However, within 12 days of its display, the police confiscated the car.
Ferrari's Charges: The car manufacturer didn't mince words, seeking criminal charges with a whopping demand of $2.2 million and a prison term for the dealer.
Verdict: The court sided with the dealer. Key factors that swung the judgment: the dealer didn't modify the car, had no intention to sell it, and the differences between the replica and a genuine Ferrari were starkly evident.
The Broader Perspective on Ferrari's Litigious Tendencies:
Pushing the Legal Boundaries: Attorney María Muiño González expressed surprise over the intensity of this intellectual property case, noting the evident differences in the replica.
Previous Controversies: Ferrari's fervor for legal actions is not new. The case against 458 Spyder owner Joel Zimmerman is a notorious example. Ferrari challenged a graphic wrap on Zimmerman's 458, leading to a court settlement.
Impact on Public Perception: There's debate on whether Ferrari's stringent legal actions harm its brand image. Another case involved an F40 Barchetta crash; post-accident, it was transformed into a convertible by its owner, Jen Beurlys Blaton. Ferrari's legal team took action, resulting in the removal of all Ferrari badges and a hefty fine for the owner.
While the luxury automaker remains vigilant in guarding its intellectual property, many debate if the scale of its legal actions overshadows its commitment to quality and excellence. As the line between genuine dedication and excessive zeal blurs, the world watches with keen interest.
Martin Goetz: The Father of Software Patenting
In the realm of computing and software, few names have left as profound a mark as Martin Goetz. Starting his journey with Univac mainframes during the 1950s, Goetz took a step in 1968 that would redefine the software industry: he secured the first U.S. patent for software. This patent was not just a personal achievement; it heralded a seismic shift in how software was perceived and valued.
Previously, software was an often-overlooked component, bundled with large mainframe systems, particularly those by industry behemoths like IBM. However, Goetz's patent brought to the forefront the idea that software had its distinct value. He aimed to protect his data-sorting software, ensuring giants like IBM could not replicate it.
Goetz didn't stop there. His company, Applied Data Research, launched an antitrust lawsuit against IBM in 1969, challenging the tech giant's practice of bundling software with hardware. This move had far-reaching implications, leading to increased opportunities for independent software vendors.
First Software Patent: Goetz obtained the inaugural U.S. software patent in 1968.
Industry Impact: The patent transformed software from a bundled component to a stand-alone value proposition.
Legal Challenge: His company, Applied Data Research, took on IBM in 1969, advocating for the separation of software and hardware pricing.
Software Market Value: By 2022, the software market ballooned to an estimated $610 billion.
Celebrated for his pioneering spirit, Goetz was later dubbed an "unsung innovator" by Computerworld. Beyond his professional achievements, Goetz remained an ardent advocate for software patentability. He firmly believed that proper patenting could not only protect innovation but also drive it forward.
MSU Survey: 7 in 10 consumers deceived into buying counterfeit products online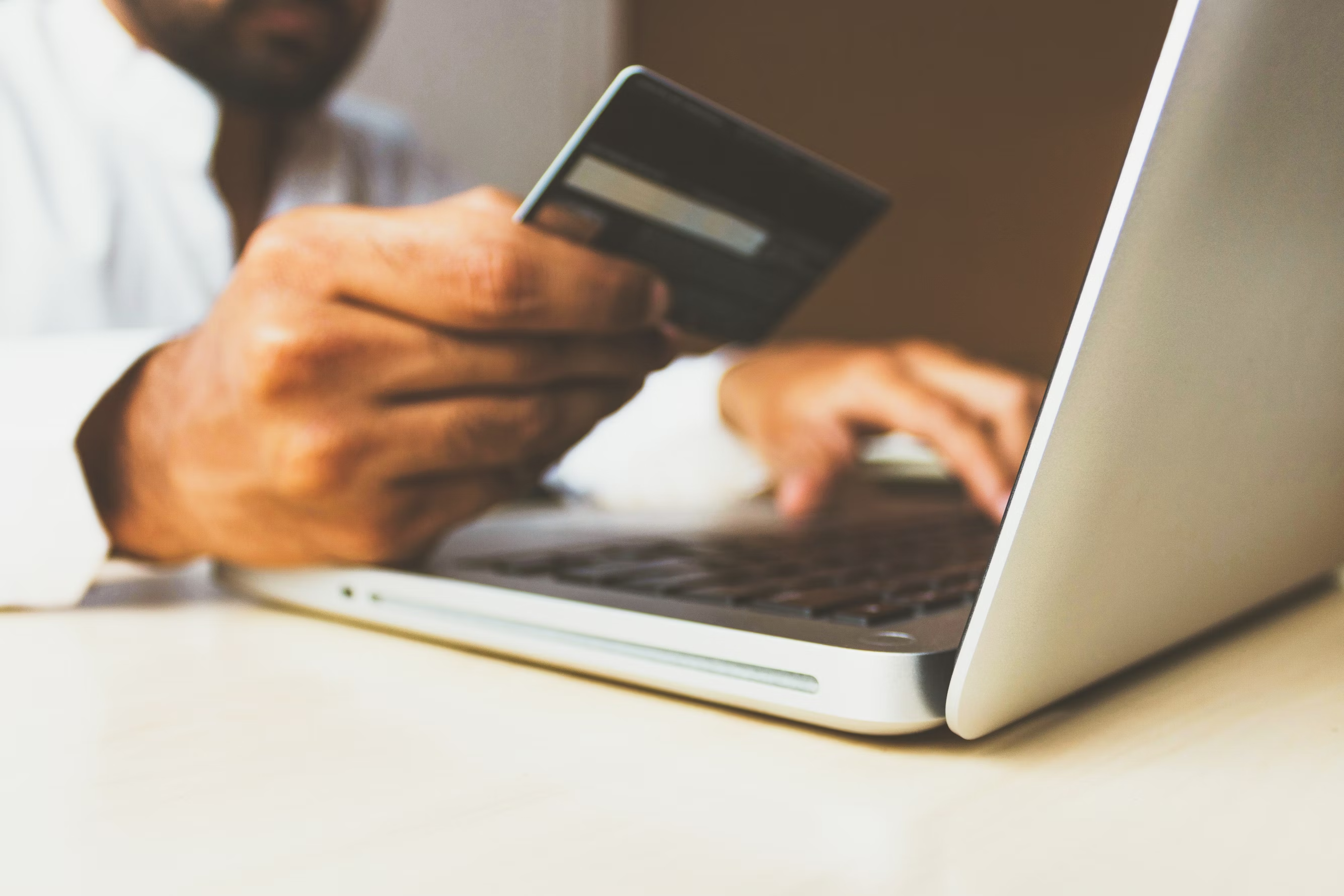 A comprehensive study conducted across 17 countries, involving 13,053 participants, aimed at understanding the motivations and behaviors related to counterfeit purchases.
Prevalence: Counterfeit buying is rampant. 74% of participants have knowingly or unknowingly bought counterfeits.
Deception: 7 in 10 were tricked into buying counterfeits, and 38% of them retained the product even after realizing its authenticity.
Top Products: Apparel, including clothes and shoes, rank the highest among counterfeit purchases.
Platforms: The majority of these counterfeit transactions occur on social media and e-retail platforms, with Facebook accounting for 68% of counterfeit purchases on social media.
Demographics: Counterfeit buyers often tend to be younger males, highly religious, regular online shoppers, and from lower-income households.
Motivations: Economic benefits motivate counterfeit purchases. However, the hedonic motivation, the pleasure derived from counterfeit shopping, holds a stronger predictive power for purchase intentions.
Peer Influence: A positive attitude towards counterfeit buying and peer acceptance significantly encourages counterfeit purchasing.
Awareness & Confidence: High awareness of online counterfeit risks and confidence in recognizing counterfeits lead to decreased likelihood of making such purchases. Yet, feeling vulnerable while also being confident increases the chances of buying counterfeits.
Segment Differences: Occasional and frequent buyers exhibit different behaviors and need distinct messaging strategies.
Tailored Communication: Universal messaging strategies aren't effective. Messages must cater to individual consumer segments and nations, considering their specific characteristics and intentions.
Country Variances: While general patterns were consistent, unique insights at the country-level provide avenues for custom approaches in combating counterfeit purchases.
Tailored interventions targeting both economic and hedonic motivations can be pivotal in curbing counterfeit buying.
Anti-counterfeit campaigns should stress the psychological satisfaction of avoiding counterfeit products, thereby reducing the allure of counterfeit shopping.
Country-specific strategies, based on regional insights, can enhance the effectiveness of brand protection efforts.
And there you have it – we've reached the end of this week's round-up of noteworthy legal battles in the world of trademarks and copyright.
As always, we at BrandMonitor are grateful for your continued support and interest in staying informed. We believe that knowledge is power, and staying updated is essential for making better decisions in your personal and professional lives. Have a fantastic week, and we'll see you in our next Weekly Digest! Stay vigilant, stay informed.

Yours sincerely, the BrandMonitor Team