Alibaba Subsidiary to Pay $7.2M for Game Copyright Infringement
Ejoy, a subsidiary of Alibaba Group, has been ordered by a Chinese court to pay 50 million yuan ($7.2 million) to NetEase Inc over copyright infringement allegations involving the popular mobile game "Three Kingdoms Tactics".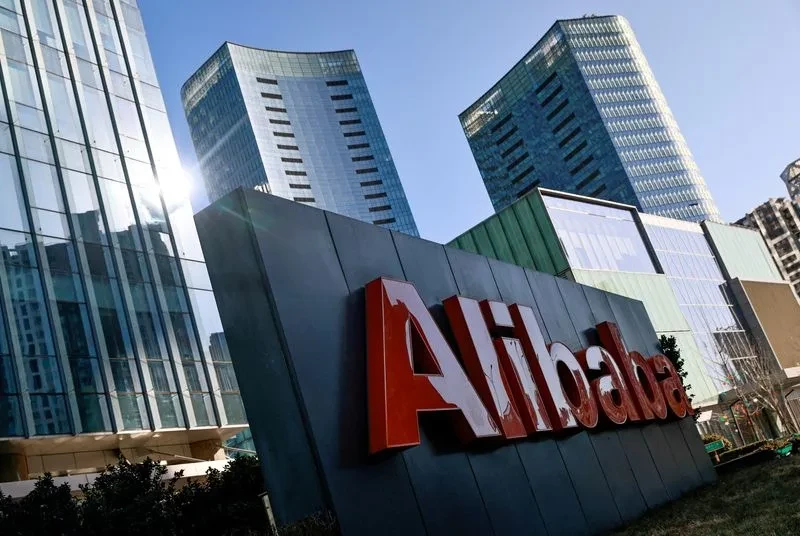 In what could be one of the most substantial fines issued in China relating to video games, Ejoy said it plans to appeal the decision, and confirmed the game would continue operating. "Three Kingdoms Tactics" has been an enormous success, generating over $1.97 billion since its 2019 launch, according to data from App Magic.
Ejoy was directed to delete 79 elements from its game, deemed to infringe on the copyright of NetEase's "Shuai Tu Zhi Bin" ("Invincible"), another strategy game that has brought in just under $1 billion since its release in 2015. The court rejected NetEase's request to suspend "Three Kingdoms Tactics", acknowledging the game's unique innovations.
A NetEase spokesperson hailed the ruling as "emphasizing the importance of fair competition in the gaming community, and a victory for our development teams who work hard to develop original content such as Invincible."
While the appeal is in process, the ruling stands as a pivotal reminder of the importance of intellectual property rights and fair competition in the booming gaming industry.
$60M Counterfeit Postage Scheme Lands Woman in Court
Lijuan Chen, a 50-year-old woman from Walnut, was recently arrested for orchestrating a counterfeit postage scheme that allegedly cost the U.S. Postal Service (USPS) over $60 million in just six months.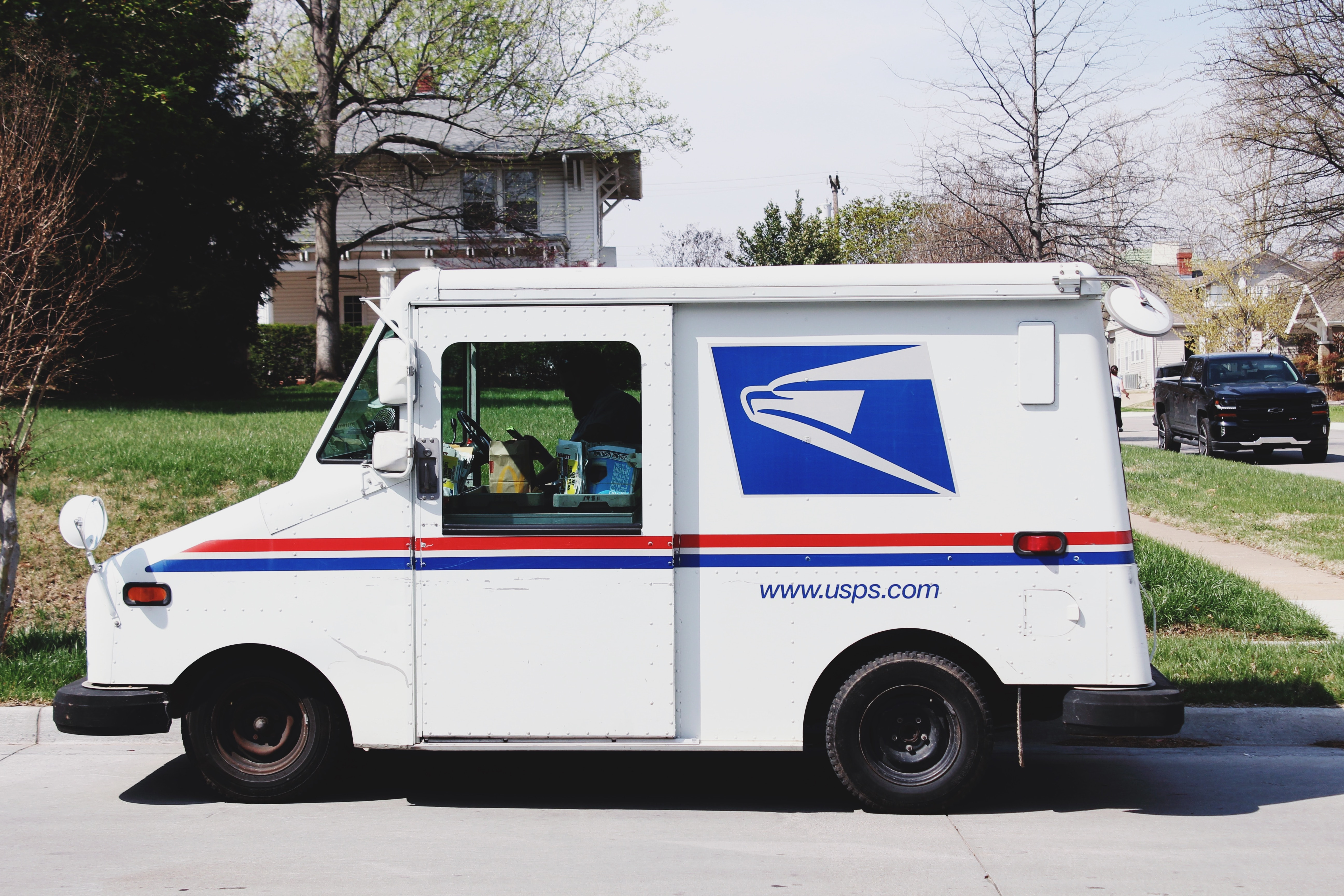 Inspectors from the U.S. Postal Inspection Service and IRS Criminal Investigation found Chen guilty of conspiracy to defraud the United States and the possession and use of counterfeit postage, leading to her arrest.
A Trail of Counterfeit Postage
According to investigators, Chen ran a shipping and postage business primarily servicing Chinese e-commerce vendors seeking discounted USPS rates for domestic product shipping. Upon inspection, the USPS and USPIS staff discovered that the majority of the postage used by Chen's business for shipping goods within the U.S. was counterfeit.
Operating from the city of Industry, Chen's business received packages from vendors, applied shipping labels indicating paid postage, and then transferred the parcels to various USPS facilities for nationwide distribution.
The Price of Postal Fraud
From November through April, USPS analysts estimate that Chen and her employees shipped over nine million pieces of mail with counterfeit postage, resulting in over $60 million in revenue losses for the USPS.
Chen's husband, who originally operated the business, left for China shortly after a 2019 interview with postal inspectors. If convicted, Chen could face up to 10 years in prison.
Sub-Saharan Africa's Deadly Epidemic: Counterfeit Medicines Cause up to 500,000 Deaths Annually
In an alarming report, the United Nations Office on Drugs and Crime estimates that counterfeit medicines claim up to 500,000 lives annually in sub-Saharan Africa.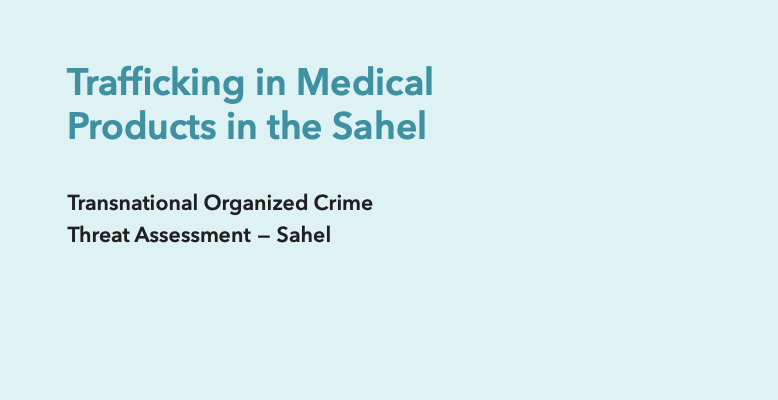 Counterfeit drugs encompass unapproved, uncleared, or unlicensed medications, including those that have expired or lack essential active ingredients. The data reveals staggering figures with 267,000 deaths linked to falsified or substandard antimalarial medicines. Another 169,271 deaths are associated with counterfeit or substandard antibiotics used for treating severe pneumonia in children.
The Sahel Countries: Vulnerable to Counterfeit Medicines
Sahel countries, including Burkina Faso, Chad, Mali, Mauritania, and Niger, are identified as significant recipients of these counterfeit drugs. With their pharmaceutical industries still in development, these countries rely heavily on imported medical products. The main exporters of these counterfeit drugs are Belgium, France, China, and India, with the drugs either entering the illegal supply chain or being manufactured in neighboring countries.
Key Factors: Accessibility, Border Controls, and Legislation
The report underscores limited access to quality, safe, effective, and affordable medical products and weak border controls as leading contributors to the high mortality rates. Other factors include poor traceability of medical products and weak legislation.
The Disparity that Fuels Counterfeit Drug Trafficking
A high prevalence of infectious diseases and challenges in healthcare availability, affordability, and accessibility result in an environment where formal channels cannot fully meet the demand for medical products. This disparity leaves room for trafficking and encourages organized criminal involvement, further endangering public safety and health.
Data and Cooperation: Key to Addressing the Issue
From 2017 through 2021, international operations seized at least 605 tons of medical products in West Africa. The report calls for strengthened cross-border cooperation to systematically gather data and enhance timely information-sharing on suspected falsified and substandard medicines. This collaboration would facilitate enforcement and judicial responses, moving towards a solution for this deadly problem.
Upstream vs. Crusoe: A Bitcoin Patent Battle
Canadian Bitcoin mining firm, Upstream Data Inc., has stirred up the cryptocurrency sector by suing Delaware-based Crusoe Energy Systems LLC for alleged patent infringement.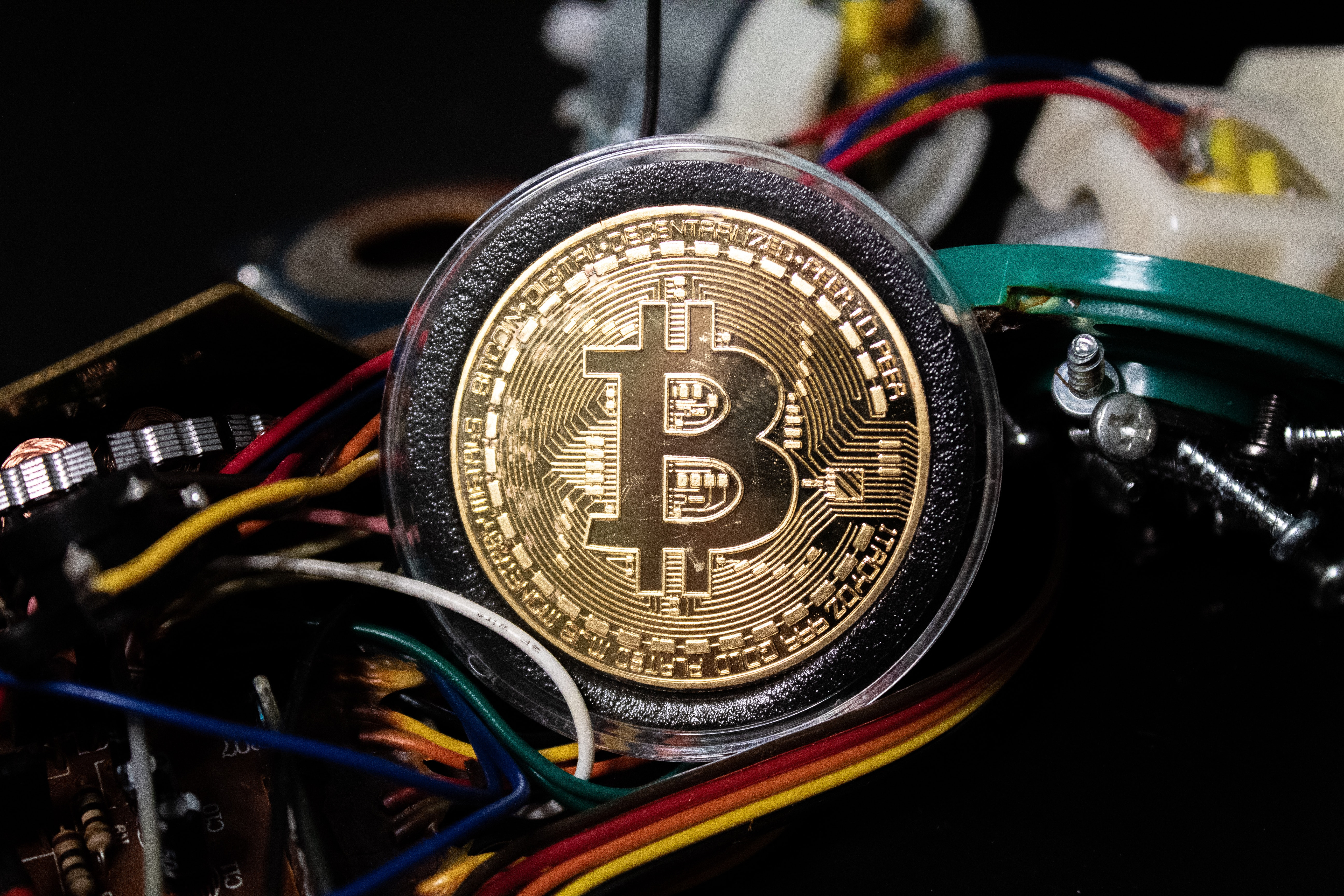 The patent in question involves using stranded natural gas to generate electricity for cryptocurrency mining—a method aiming to address the environmental issues surrounding Bitcoin mining.
Electricity from Stranded Gas: Upstream Data's Pioneering Patent
Filed in the United States District Court for the District of Colorado, the lawsuit states that Upstream holds the patent for a system that leverages stranded natural gas to power Bitcoin mining facilities. Upstream has reportedly deployed over 350 such facilities across the United States and Canada, tackling the issue of gas venting and flaring.
The Accusations Against Crusoe Energy Systems
Crusoe manufactures and operates cryptocurrency mining facilities, utilizing stranded natural gas resources. The plaintiff has accused Crusoe of selling and operating a similar system—their "Digital Flare Mitigation System"—claiming it infringes on Upstream's patented technology. The lawsuit alleges Crusoe was aware of the patent during their product's development and has identified Upstream as a competitor in blog posts and patent applications.
The suit seeks damages and injunctive relief against Crusoe, alleging that the defendant's actions have created unfair competition and infringed on patent rights, damaging Upstream's business. The case is set to be heard in the U.S. District Court for the District of Colorado.
The Environmental Case for Bitcoin Mining with Stranded Natural Gas
Natural gas is a byproduct of oil drilling, often burned on-site—an activity known as flaring—that results in heavy emissions without any utility. The Bitcoin mining industry can reduce flaring as it requires significant amounts of electricity. On-site Bitcoin mining facilities can utilize flared gas to generate electricity for powering mining rigs.
Crusoe Energy's Digital Flare Mitigation Technology boasts a combustion efficiency of 99.89% of methane, significantly reducing CO2 emissions and preventing methane leaks. Data suggests that Bitcoin mining could be an efficient strategy to reduce greenhouse gas emissions.
However, Crusoe's promising premise faces a significant challenge with this lawsuit. The upcoming verdict will be pivotal in determining the company's future.
Faux Glow: AI-Generated Lamps Illuminate E-commerce Deception
Enchanting stained-glass table lamps listed on platforms like Amazon, Twitter, and Etsy have been garnering attention and buyers alike. Yet, there's a caveat: these lamps don't exist outside of a computer screen. These intricate designs are the offspring of artificial intelligence, not a craftsman's labor. Their digital origins, however, are not mentioned in the tempting product listings.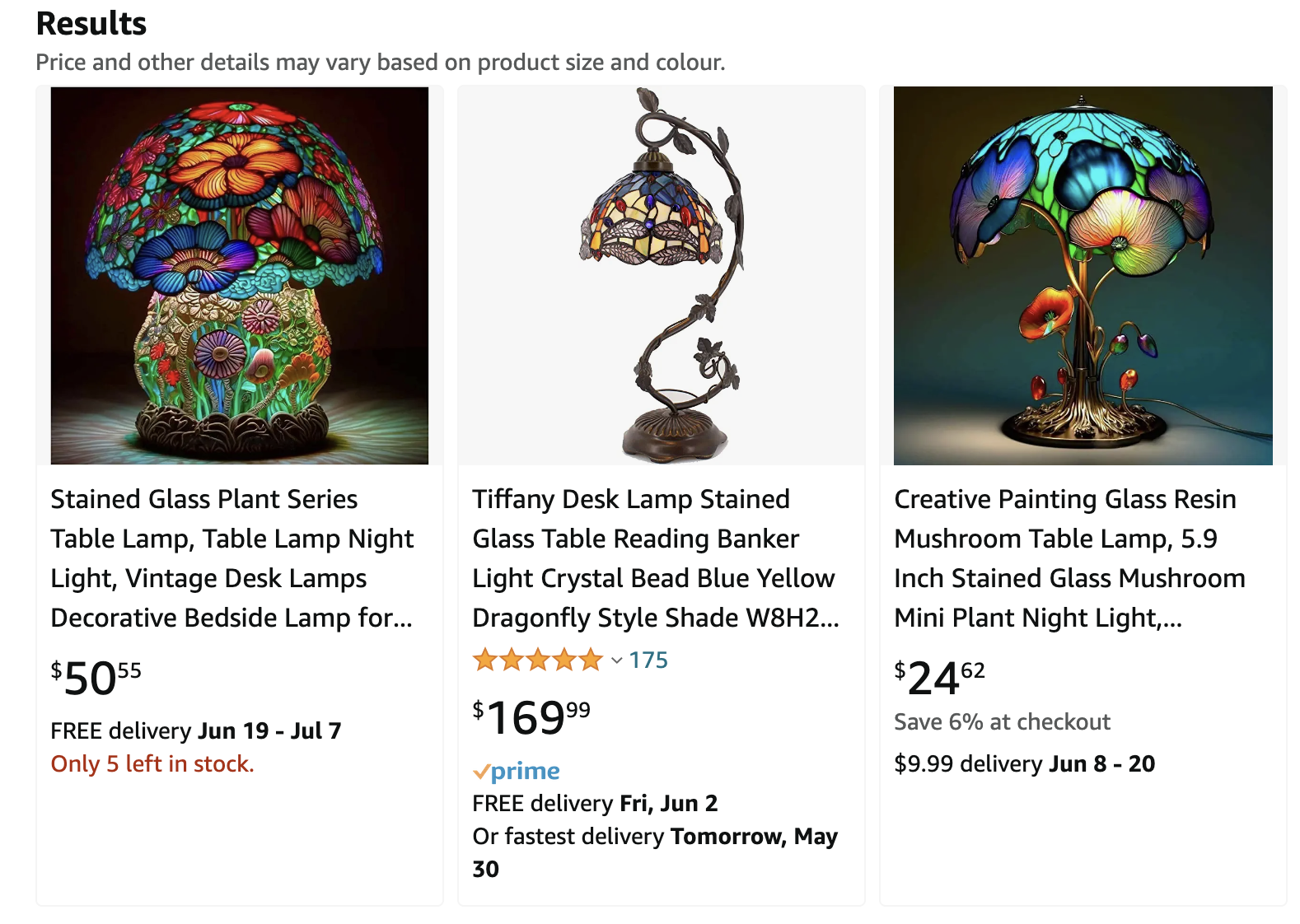 One listing on Amazon promises a transformative aesthetic experience, claiming the glass in these lamps is handmade, the price tag being a tempting $24, with other platforms even listing these phantom lamps as low as $6. But save your change, because these lamp images are AI-generated creations of artist Vishma Maharaj, who goes by Whizical Mermaid on Etsy.
Selling prints of her vibrant, AI-assisted designs, Maharaj has no affiliation with the listings selling nonexistent lamps. While the U.S. Copyright Office doesn't extend copyright protection to AI-created art, Maharaj is doing what she can to prevent further deception. The conundrum underlines the importance of scrutinizing product listings to determine authenticity in the e-commerce landscape.
Despite this unfortunate misuse of her work, Maharaj is a firm believer in AI's artistic potential. Her work has inspired teachers, sparked creativity in fellow artists, and even provided comfort to those dealing with depression. As she continues to generate and share her AI artwork, she brings a new sense of wonder to digital spaces, even as she battles the shadow of misused art in the online marketplace.
And there you have it – we've reached the end of this week's round-up of noteworthy legal battles in the world of trademarks and copyright.
As always, we at BrandMonitor are grateful for your continued support and interest in staying informed. We believe that knowledge is power, and staying updated is essential for making better decisions in your personal and professional lives. Have a fantastic week, and we'll see you in our next Weekly Digest! Stay vigilant, stay informed.
Yours sincerely, the BrandMonitor Team