Can You Spot the Fake? U.S. Customs Puts Travelers to the Test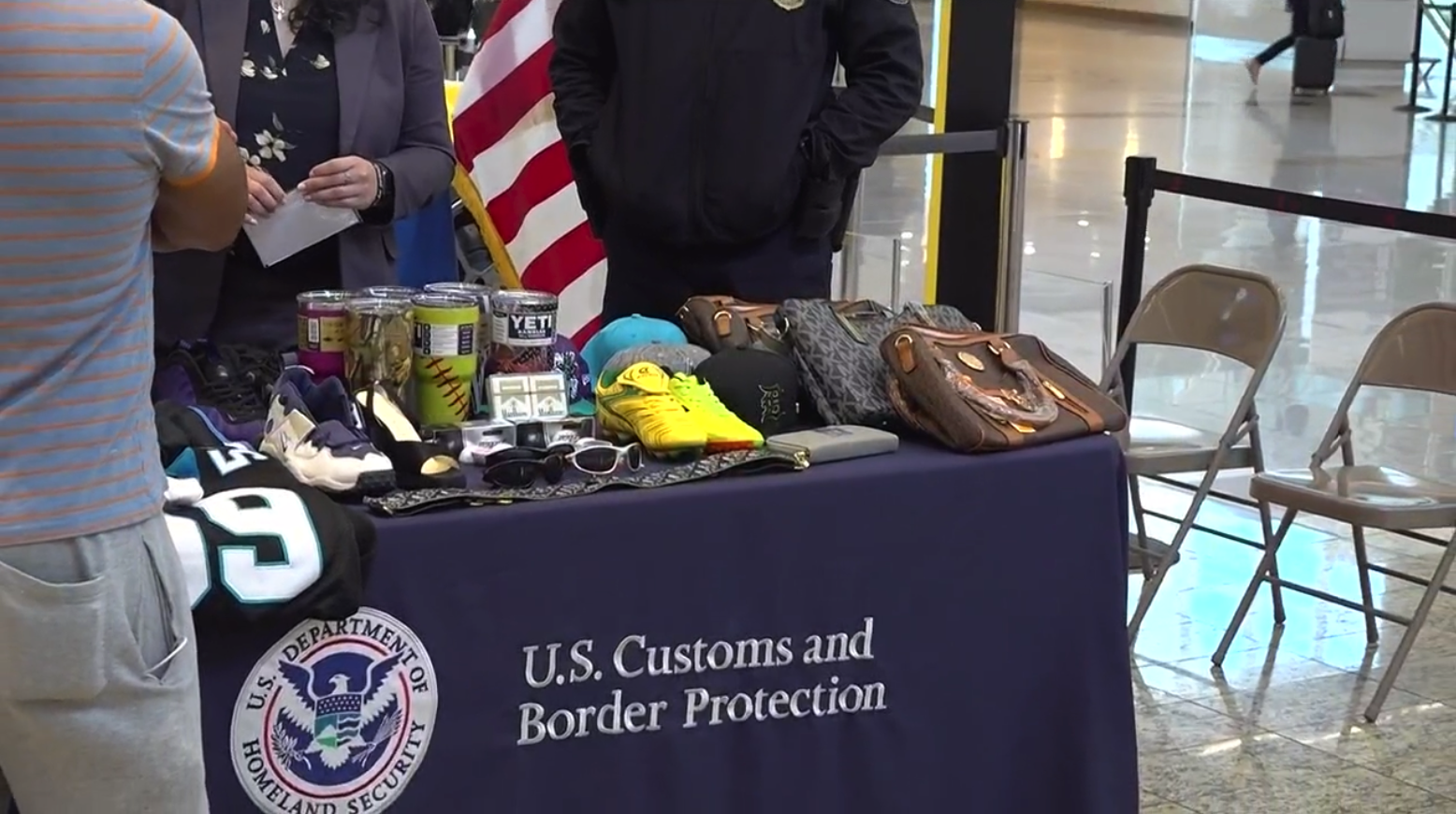 In an innovative approach to heightening awareness about counterfeit goods, officials at Hartsfield-Jackson Atlanta International Airport engaged travelers in an unusual game: determining if seized items were authentic or not. These efforts are a part of a broader initiative by the U.S. Customs and Border Protection (CBP) to combat the influx of counterfeit goods into the U.S.
In 2022, the CBP confiscated nearly 25 million fake products, with a staggering 80% originating from China or Hong Kong. The counterfeit items used in this exercise ranged from designer bags and belts to Braves jerseys and health and beauty products, all confiscated in Atlanta.
Carlo Cortina, Assistant Port Director for CBP, emphasized that this activity is a part of CBP's "strategic and multi-layered approach" to inform and protect consumers and industry partners. The outreach aims not just to catch the attention of travelers, but also to educate them about the potential risks associated with counterfeit goods.
Travelers should be aware that purchasing counterfeit items can lead to consequences, even for those who declare them at customs. "If they determine it to be counterfeit or infringing on intellectual property rights – it will be seized," Cortina stated.
Counterfeiting poses significant threats to consumer health and economic growth, making such educational initiatives crucial in tackling the issue.
IPTV Reseller Flees UK, Sentenced to Five Years in Absentia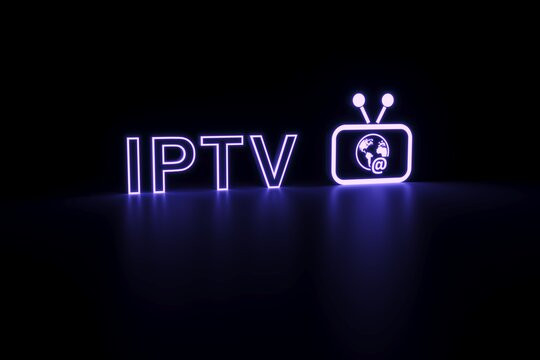 Mark Brockley, a man who profited over £200,000 by illegally reselling an IPTV service that allowed users to access premium television content sans subscription, was sentenced to five years in prison. Operating under the name Infinity Streams, Brockley facilitated the unlawful streaming of content hosted by BT Sport, including major football matches.
Brockley, from Liverpool, was found guilty in absentia on charges of supplying articles for fraudulent use and evasion of income tax. Liverpool Crown Court handed down the five-year sentence on May 5, 2023.
The Police Intellectual Property Crime Unit (PIPCU) of the City of London Police believe that Brockley, who did not appear for his trial, has escaped to France with his dog. Once located and arrested, he will serve his prison sentence.
Detective Constable Geoffrey Holbrook from PIPCU stated, "Brockley made tens of thousands of pounds from an illegal activity and used the money to fund his lifestyle... he continued to sell IPTV subscriptions and then left the country in an attempt to avoid the consequences of his actions."
The investigation began in 2018 when BT reported a Twitter account, @Infinity_IPTV, for advertising the sale of premium content. The PIPCU found that Brockley had made 5,251 sales totaling £237,058 between October 2014 and May 2019. However, he had not declared any income to HM Revenue and Customs since December 2018.
Durban Port Seizure: Counterfeit Goods Worth R400 Million Intercepted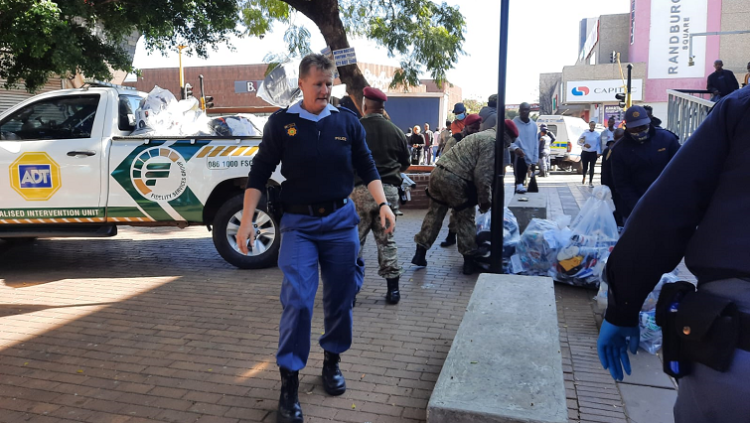 A vigilant squad of Kwazulu Natal police officers seized a massive consignment of counterfeit goods, including knock-offs of high-end brands like Louis Vuitton, Dolce & Gabbana, Zara, and Springbok jerseys. The estimated value of the counterfeit haul totals a staggering R400 million ($2,5 million).
Lieutenant-Colonel Robert Netshiunda, SAPS spokesperson, revealed that the container arrived at the Port of Durban from an undisclosed Asian country. Officers performing routine risk profiling identified the suspicious container and promptly intervened.
Netshiunda stated, "Vigilant officers positively identified a vessel and stopped a container carrying counterfeit goods at Durban Harbour." The container was thoroughly searched at an Isipingo depot, revealing the trove of counterfeit items.
The police are now investigating to determine the intended destination and potential recipients of the container's illicit contents.
KAWS Triumphs in Counterfeit Artworks Lawsuit, Awarded $900,000
Acclaimed artist KAWS, famed for his unique collectibles and toys, has scored a victory in a lawsuit against two Singapore-based companies and an individual named Dylan Joy An Leong Yi Zhi, who were found guilty of producing counterfeit works. The court has awarded KAWS a hefty sum of $900,000 in damages.
KAWS, with his signature X'ed-out eyes, has garnered an immense global fanbase for his distinctive creations, including the iconic "Companion" and adaptations of renowned Sesame Street and Simpsons characters. His collaboration with retailer Uniqlo further cemented his popularity.
Despite his success, KAWS has had to continuously deal with copyright infringements. According to court documents from the Southern District of New York, KAWS issued a cease-and-desist letter to Leong and the companies in 2020, followed by a lawsuit in 2021. KAWS alleged that the defendants had manufactured hundreds of works that infringed on his copyright, with an estimated retail value of over $63 million.
Court records exposed that one of the companies even bragged about their ability to craft "custom hand-reworked reproductions" of KAWS's works. This admission, coupled with the 154 counterfeit works submitted as evidence by KAWS's legal team, led the court to conclude that the defendants had "knowingly intended to sell counterfeit KAWS goods."
This victory isn't just about monetary recompense for KAWS. The artist spends up to $40,000 annually on counterfeit identification to protect his reputation and the market for his original work. The judgment symbolizes a win against the rampant counterfeit problem plaguing the art industry.
Facebook Seller of Counterfeit Cosmetic Devices Fined by Quebec Superior Court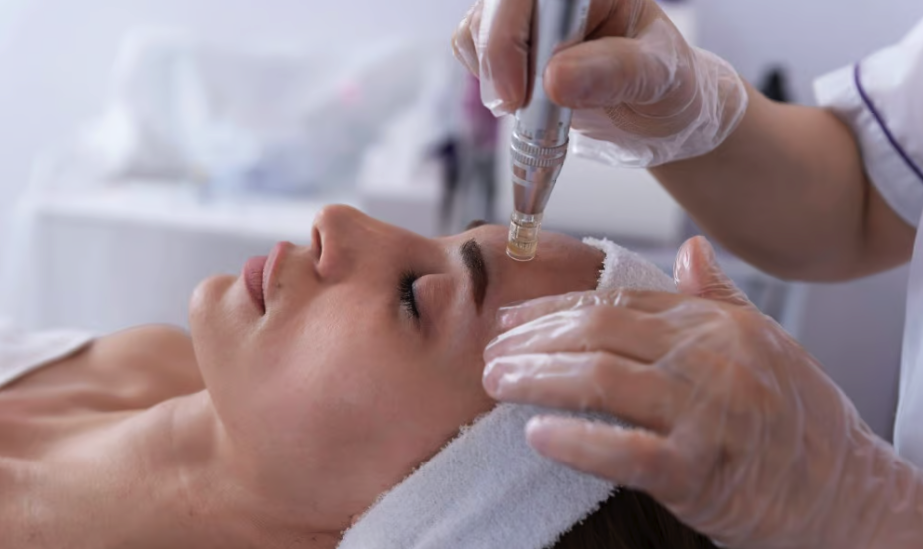 In a recent ruling, the Quebec Superior Court has mandated a Facebook seller of counterfeit cosmetic devices to pay both compensatory and punitive damages.
Pollogen Ltd., the manufacturer of a cosmetic device called OxyGeneo, discovered in 2021 that counterfeit versions of their product were being sold on Facebook Marketplace under the name "Annalise Keating" by a seller later identified as Marie-Roger Etienne. The counterfeit devices were listed at $4,600, a significant markdown from the authentic device's price of $16,000 at the time.
Following an investigation, DermaSpark, the authorized Canadian distributor of OxyGeneo, sought injunctive relief to prevent Etienne from continuing her counterfeit sales and claimed damages amounting to $500,000. Etienne countered, claiming that the contents of her Facebook page were untrue and that she only intended to sell one counterfeit device that she had purchased for personal use.
The court, however, determined that Etienne was engaged in organized business activity selling multiple counterfeit OxyGeneo devices. The appeal court found that her Facebook page, postings, and communications were in violation of Pollogen's proprietary rights, including rights protected under the Trademarks Act, and certain rights of DermaSpark, including its contractual rights.
Significantly, the court underscored the rigorous process Pollogen and DermaSpark underwent to obtain a Class III medical device license from Health Canada to sell OxyGeneo in Canada, emphasizing the years of research, development, and testing involved.
The court found Etienne guilty of multiple violations of the Trademarks Act and concluded that her activities led to damaging misconceptions about the effectiveness and value of the authentic OxyGeneo treatments. Consequently, Etienne was ordered to pay $20,000 in compensatory damages and $30,000 in punitive damages.
Gmail Introduces Brand Verification Checkmarks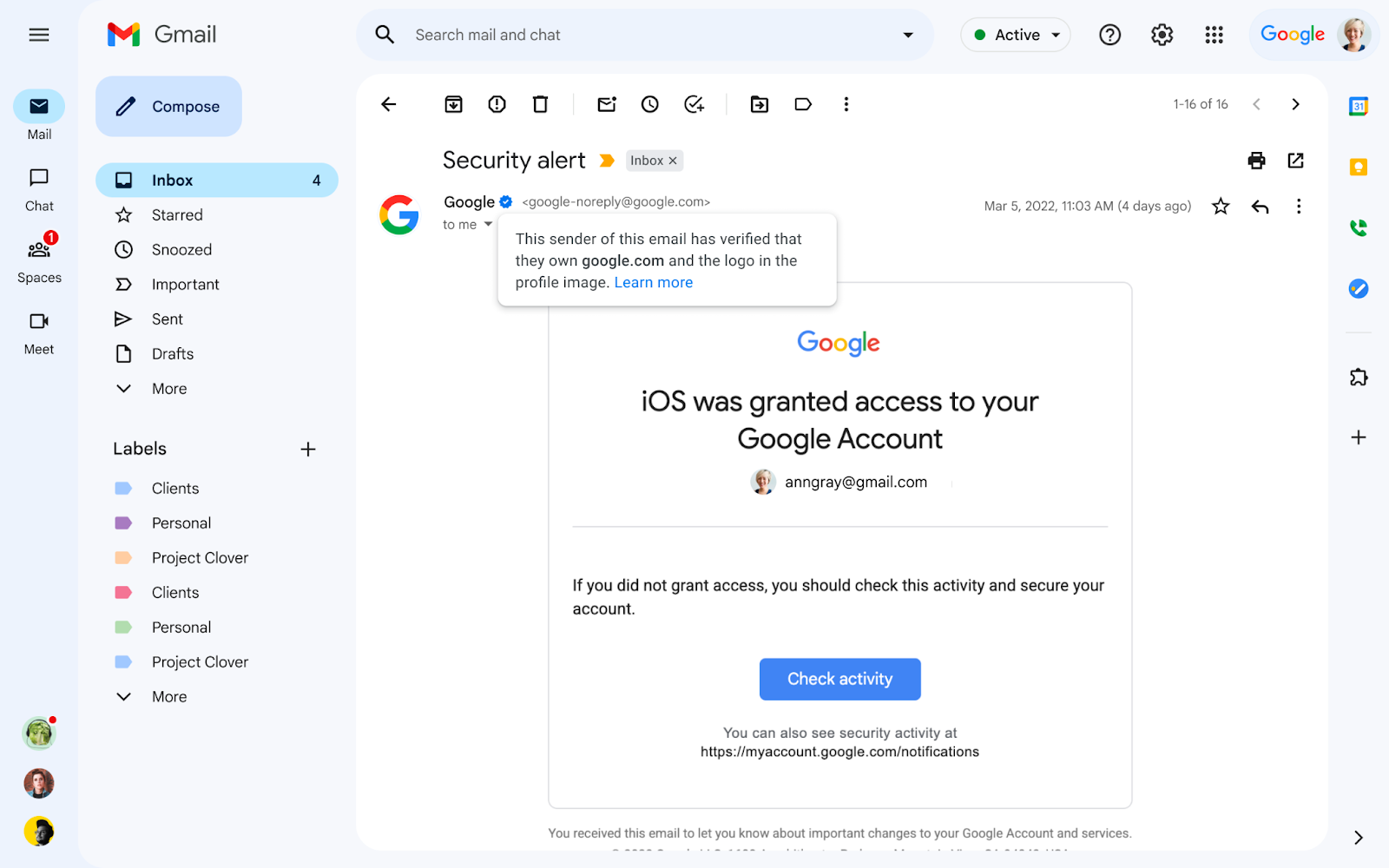 In a bid to enhance email security and provide a better user experience, Gmail is introducing checkmark icons for senders who have adopted Brand Indicators for Message Identification (BIMI). Initially introduced in 2021, BIMI is a feature that requires senders to use strong authentication and verify their brand logo to display it as an avatar in emails.
This new checkmark feature aims to help users distinguish between emails from legitimate senders and potential impersonators, thereby reducing the risk of spam and phishing attacks. This will also allow senders to leverage their brand trust, fostering more confidence in email sources and providing users with an immersive experience.
To benefit from BIMI for outgoing emails, organizations are required to adopt Domain-based Message Authentication, Reporting, and Conformance (DMARC) and validate their logo with a Verified Mark Certificate (VMC), issued by a Certification Authority such as Entrust or DigiCert.
The new feature is available to all Google Workspace customers, including legacy G Suite Basic and Business customers, as well as users with personal Google Accounts. The full rollout is expected to be visible between 1–3 days from May 3, 2023.
INTA Highlights Counterfeiting Threat Before Singapore Meet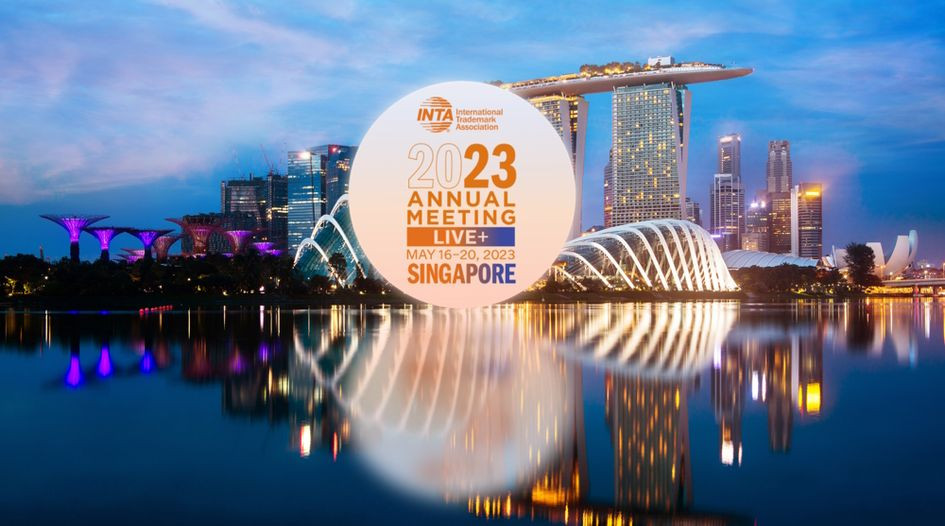 As we eagerly anticipate the kick-off of the INTA Annual Meeting Live+ on Tuesday, May 16, in the vibrant city of Singapore, we're excited to bring your attention to a crucial topic that will be at the forefront of our discussions: counterfeiting. In anticipation of these important conversations, INTA has released its Anticounterfeiting Benchmarking Report, a comprehensive survey that reveals the growing threat of counterfeiting to global businesses. If you haven't had a chance to delve into this insightful report yet, we've summarized some of the key findings for you:
Growing Threat of Counterfeiting: The Anticounterfeiting Benchmarking Report by the International Trademark Association (INTA) identifies counterfeiting as a significant and escalating threat to global businesses, with over 60% of companies reporting an increase in counterfeiting-related problems due to the pandemic.

Limited Resources for Anticounterfeiting: Despite over 90% of respondents acknowledging the effectiveness of their anticounterfeiting programs, they are grappling with limited resources. Less than 40% anticipate an increase in investments towards these initiatives in the near future.

Potential of Technology: The report highlights the underutilized potential of technologies in combating counterfeiting. Only about 40% of respondents are using authentication technology, and a mere 2% are utilizing blockchain technology.

Importance of Collaboration: More than half of the respondents are outsourcing key anticounterfeiting activities, indicating the need for efficient collaboration with professional advisors and external resources.
And there you have it – we've reached the end of this week's round-up of noteworthy legal battles in the world of trademarks and copyright.
As always, we at BrandMonitor are grateful for your continued support and interest in staying informed. We believe that knowledge is power, and staying updated is essential for making better decisions in your personal and professional lives. Have a fantastic week, and we'll see you in our next Weekly Digest! Stay vigilant, stay informed.
Yours sincerely, the BrandMonitor Team