Largest US Counterfeit Goods Seizure in New York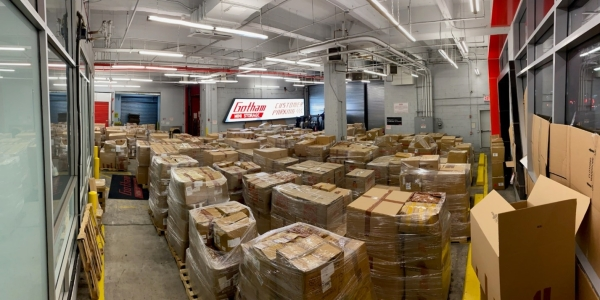 Federal authorities and the NYPD have made a landmark seizure of counterfeit goods valued at over $1 billion, marking the largest bust in U.S. history, as announced by the U.S. Attorney's Office for the Southern District of New York.
Location: The raid occurred in a storage facility in Manhattan, New York.
Confiscation: Approximately 219,000 counterfeit luxury items, including bags, clothes, and shoes, were seized.
Estimated Value: The Manufacturer's Suggested Retail Price (MSRP) of the fake goods is over $1.03 billion.
Images Released: Photos show the vast extent of the counterfeit merchandise.
The Investigation and Arrests
Leading Agencies: The operation was spearheaded by Homeland Security Investigations.
Arrests Made: Two individuals, Adama Sow and Abdulai Jalloh, were arrested and charged with trafficking in counterfeit goods.
Maximum Penalty: If convicted, they face up to 10 years in prison.
Operation Details: The storage facility was reportedly used as a distribution center for the counterfeit goods from January 2023 through October 20.
Impact on Business and Consumers: Counterfeit trafficking is highlighted as a serious crime that affects legitimate businesses, governments, and consumers.
Enforcement Commitment: NYPD Commissioner Edward Caban emphasizes the determination of law enforcement agencies to address such crimes and hold perpetrators accountable.
The Return of the World's Most Famous Wine Forger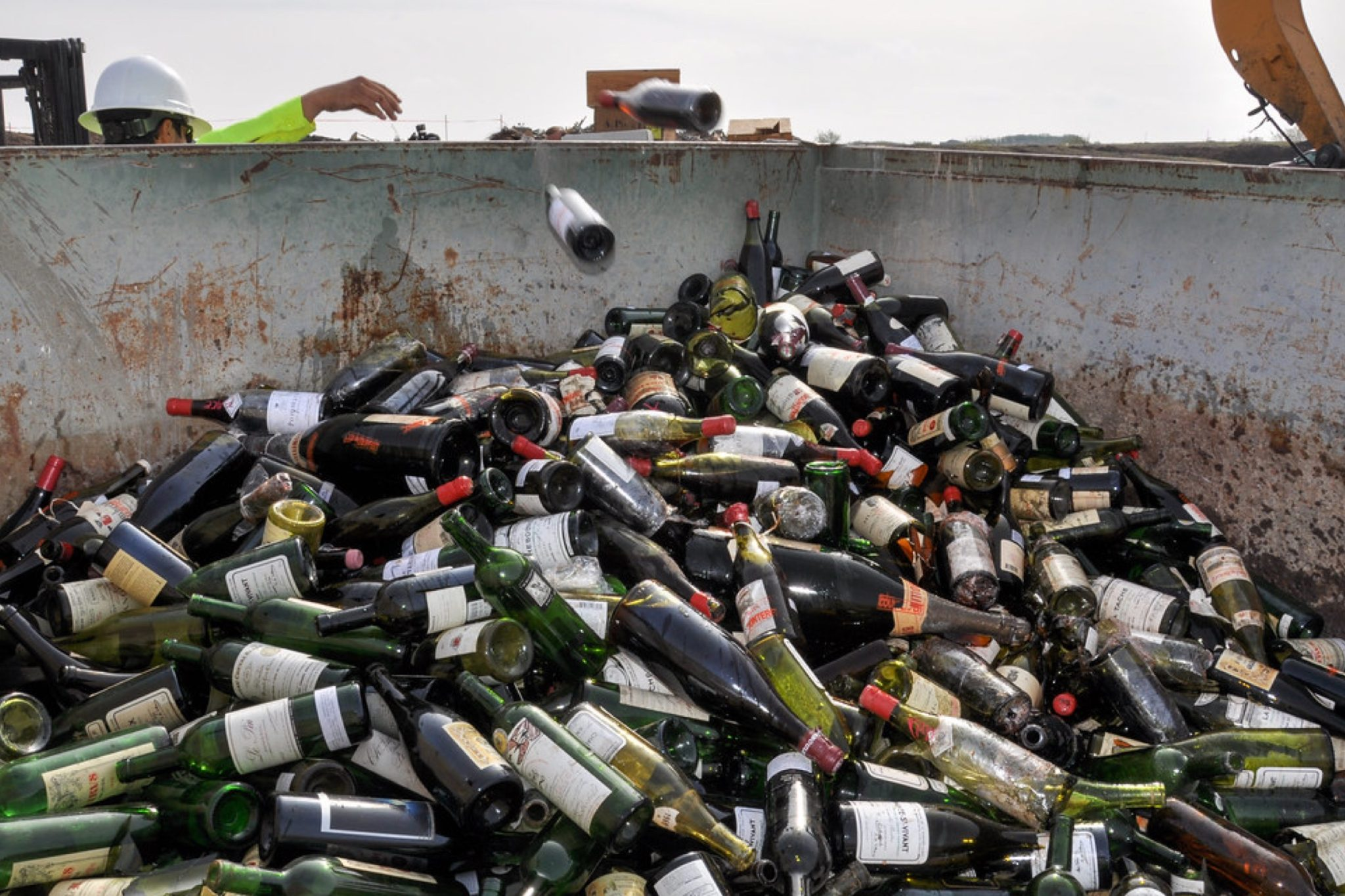 Resurgence of Rudy Kurniawan
Rudy Kurniawan, renowned for his infamy as the world's most famous wine forger, has re-emerged into the public eye. Following a decade-long prison sentence, Kurniawan is back, crafting wine forgeries for a knowing and willing audience.
Legal and Ethical Ambiguities
Legality: Kurniawan's current venture into wine forgeries treads a fine line of legality. His customers are fully aware they're purchasing forgeries, placing these activities in a legal gray area.
Tasting Events: Recently, Kurniawan participated in a wine tasting event in Singapore. Here, connoisseurs compared his forgeries to prestigious wines like the 1990 DRC Romanée-Conti and 1990 Château Pétrus.
Preference for Forgeries: In a surprising twist, many tasters, as reported by Maureen Downey on winefraud.com, showed a preference for Kurniawan's forged wines over the originals.
Methodology: Kurniawan collaborates with collectors, receiving lists of renowned wines to replicate.
Reception: The forgeries, often perceived as fresher, have been favored in blind tastings.
The Forger's Fame and Future
Perception: Kurniawan is now celebrated by some as a 'vinous genius', recognized for his exceptional skill in replicating esteemed wines.
Potential Ventures: Speculation is rife about Kurniawan potentially creating affordable 'Genuine Kurniawan Forgeries', which might include iconic wines like Penfolds Grange for comparison.
Reflection on Wine Authenticity
Kurniawan's return and the reception of his forgeries raise compelling questions about the value of authenticity in wine. It challenges traditional views on legality and the essence of fine wines, asking what matters more – the origin or the flavor?
Tesla's Crackdown on Counterfeit Electric Vehicles in China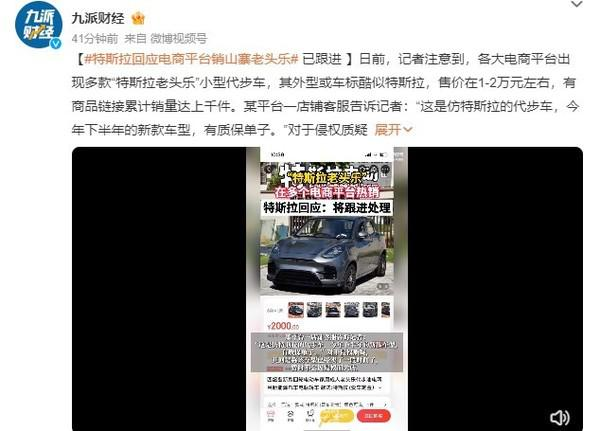 The Rise of Tesla Lookalikes
In a recent development, China's e-commerce platforms have seen an influx of small electric vehicles closely mimicking Tesla's design and branding. These counterfeit vehicles, priced between 10,000 to 20,000 yuan (approximately $1,380-2,760), have gained surprising traction in the market, with sales reaching into the thousands.
Customer Service Response: A store on one of the e-commerce platforms has claimed that these imitation vehicles are part of a new model lineup for the latter half of the year and come with a warranty.
Sales Continuation: Despite allegations of infringement, the store's customer service mentioned that the sale of these models would continue.
Company Statement: Tesla China's customer service, on November 15th, stated that the company's relevant departments are following up on this matter.
Legal Action: If the counterfeiting is confirmed, Tesla's legal department is prepared to intervene. This follows a precedent set in August, where a counterfeit product named "Tesla Beer" was ordered to pay 5 million yuan (approximately $0.7 million) to Tesla for trademark infringement.
Escalating Counterfeit Watch Crisis in the US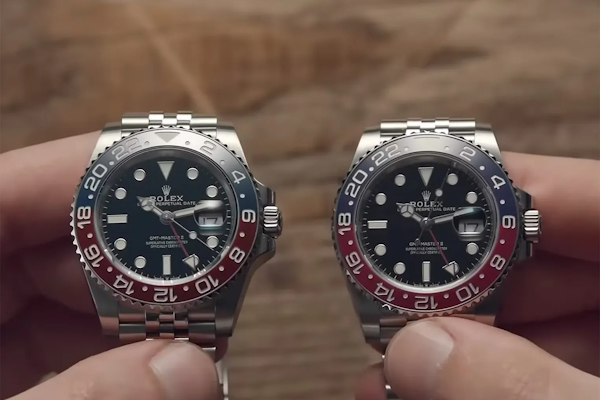 A striking study by Watchfinder & Co has unveiled a worrying trend in the US market: the proliferation of counterfeit watches. The research estimates a staggering 23 million fake watches currently in circulation, signaling a significant problem in the luxury watch sector.
Over 23 million counterfeit watches in circulation.
Nearly 10% of Americans have bought a counterfeit watch.
15% of these fake watches break after minimal use.
Almost half are sold for over $500.
Cities like New York, Los Angeles, and Chicago are the epicenters of this counterfeit boom. Interestingly, despite the availability and lower prices of these fakes, the majority of American consumers still lean towards authentic products, valuing quality and legitimacy.
The challenge of spotting these counterfeits is increasing due to technological advancements. Five years ago, experts could easily spot 80% of fake watches, but now a similar proportion requires meticulous inspection.
In response, Watchfinder has launched an interactive online game to educate consumers on identifying genuine versus counterfeit luxury watches. However, the widespread counterfeit issue is causing a significant trust crisis in the secondary market, with more than half of the consumers defrauded by counterfeits now reluctant to purchase pre-owned items.
Baker Fights for Rights Over Pastry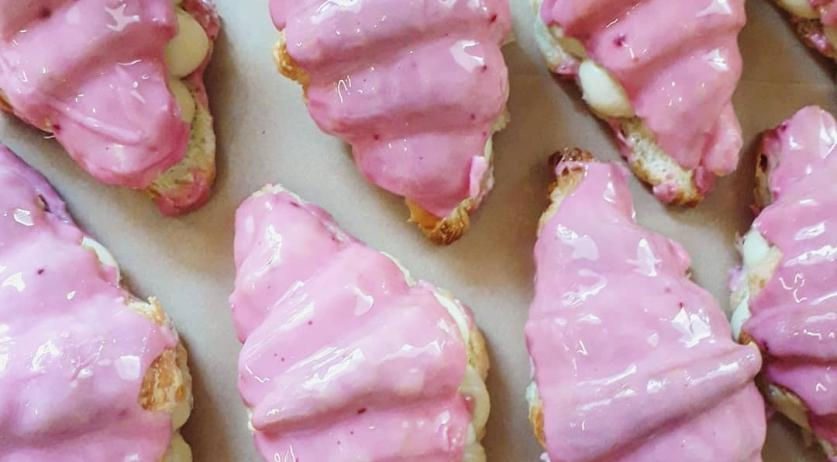 Ulrika Menig, the inventive baker behind the crompouce – a croissant and tompouce hybrid – is gearing up for legal action against those replicating her unique pastry. Since its introduction in 2020, the crompouce has garnered immense popularity, especially after going viral on TikTok.
Debuted in 2020 during the lockdown.
Sparked a nationwide craze, with major supermarkets like Albert Heijn and Jumbo creating their versions.
Menig, having trademarked both the pastry and its name, is confronting a wave of imitators across the Netherlands. This legal move in the culinary world is unusual, where recipes are seldom the subject of trademark disputes. Her lawyers have already reached out to several bakers and chains, offering artisan bakers the opportunity to sell the crompouce under license, while others have been served with cease and desist orders.
And there you have it – we've reached the end of this week's round-up of noteworthy legal battles in the world of trademarks and copyright.
As always, we at BrandMonitor are grateful for your continued support and interest in staying informed. We believe that knowledge is power, and staying updated is essential for making better decisions in your personal and professional lives. Have a fantastic week, and we'll see you in our next Weekly Digest! Stay vigilant, stay informed.

Yours sincerely, the BrandMonitor Team