Discerning Genuine Apple Tech from Imitations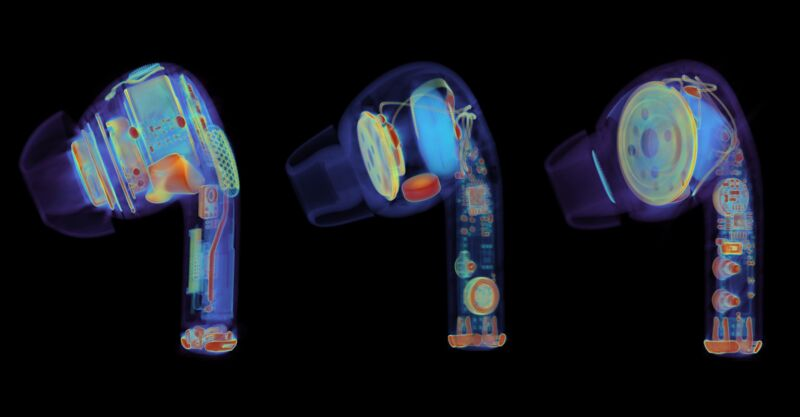 Lumafield's recent CT scans offer an educational glimpse into the differences between genuine Apple products and their counterfeit counterparts, emphasizing the sophistication of authentic Apple design.
Apple's Advanced Engineering
The authentic Apple charger showcases a complex power management system designed for efficiency and safety. In contrast, the counterfeit charger lacks these intricate components, which are crucial for reliable performance and longevity.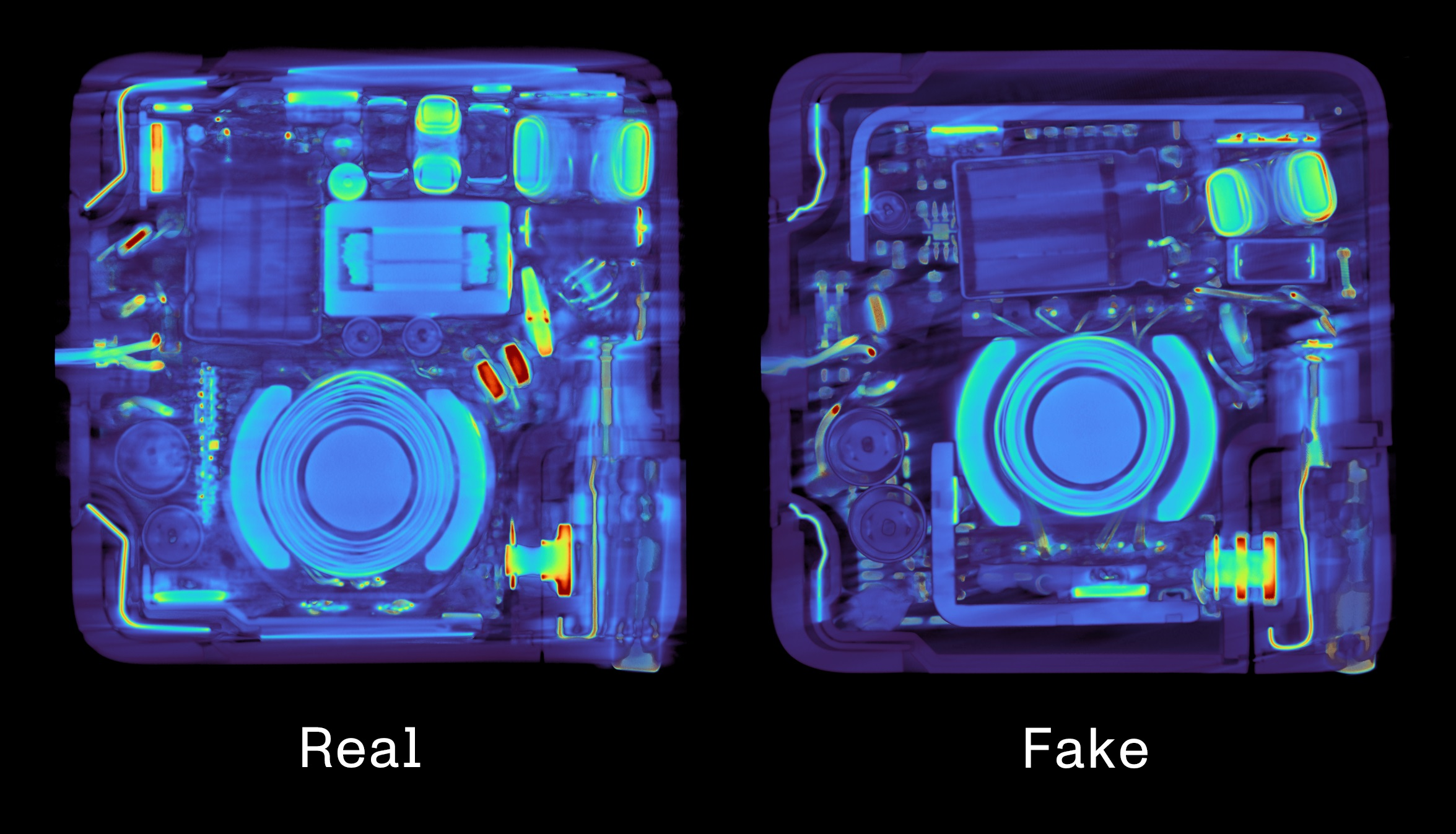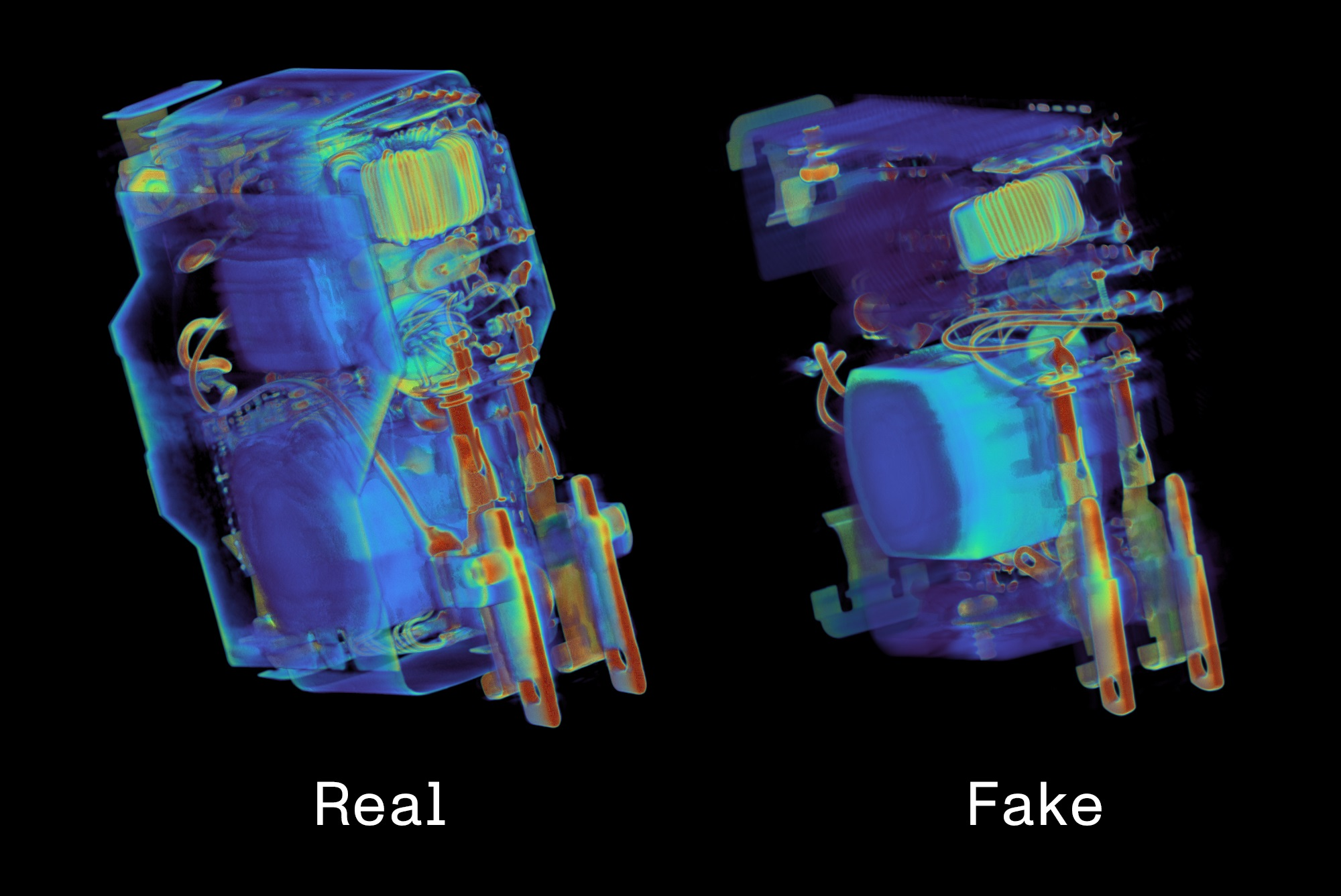 Authentic AirPods Pro Versus Imitations
Genuine AirPods Pro are equipped with Apple's proprietary MEMS microphones and sophisticated circuitry. The counterfeits, while externally similar, resort to basic components and simpler internal layouts, demonstrating the technological prowess of Apple's genuine products.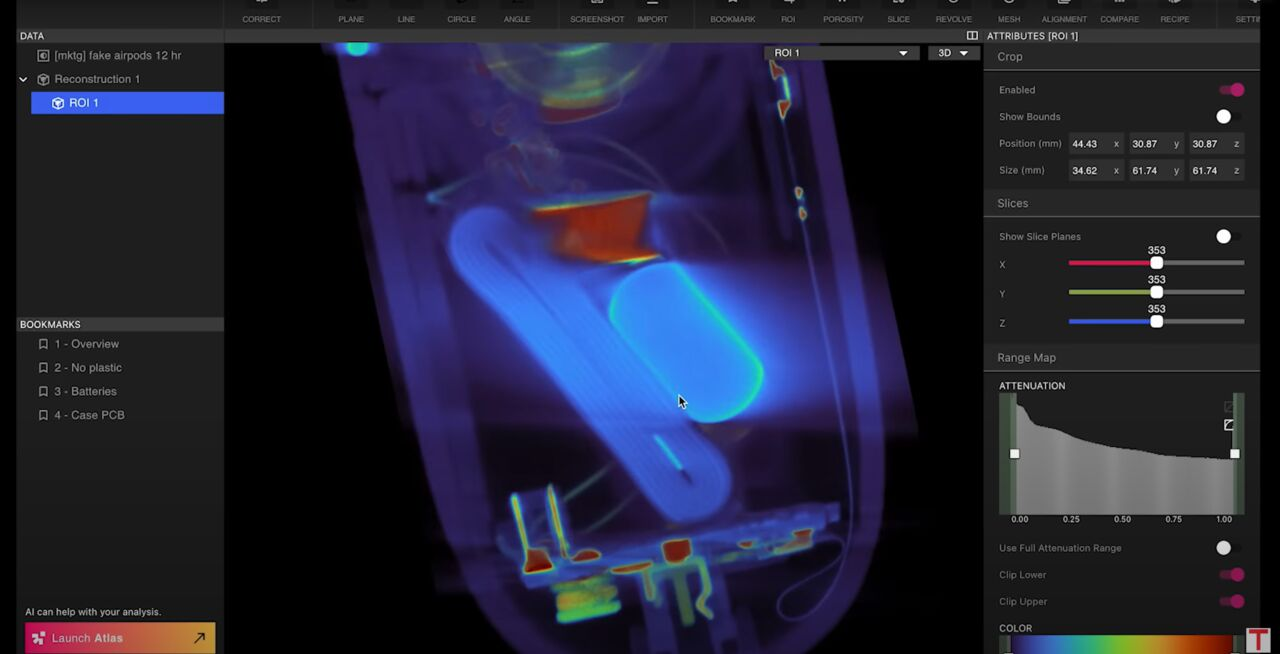 Informed Consumer Choices
These insights reinforce the value of choosing authentic Apple devices, known for their high-quality components and rigorous safety standards. Consumers are encouraged to source their Apple products from authorized retailers to ensure they receive the quality and performance that Apple is known for.
Rec Room's Legal Stand Against Copyright Infringement in Gaming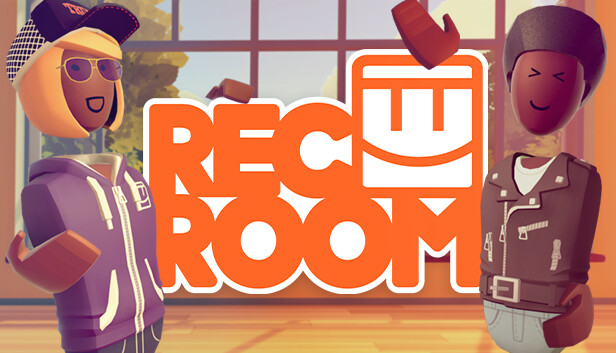 Evolving Challenges in Virtual Spaces
In an assertive legal move, Rec Room, Inc. has initiated a lawsuit against a player for activities that signal a new frontier in copyright infringement within the digital realm.
Core of the Copyright Issue:
The defendant, a player on the Rec Room gaming platform, is accused of creating and distributing "hack" software. This software not only undermines fair play but also constitutes unauthorized derivative works that infringe upon Rec Room's copyrights.
The development and sale of hacking tools that alter the gaming experience.
The misuse of Rec Room's assets to display prohibited imagery.
Unauthorized access and manipulation of user accounts and in-game assets.
By selling this software, the defendant has effectively stepped beyond mere terms of service violations into the domain of intellectual property theft, distributing altered versions of Rec Room's copyrighted content without permission.
The Broader Implications:
The case is pivotal as it highlights the emerging challenges developers face with the rise of user-generated content and in-game economies. A favorable ruling for Rec Room could set a precedent, reinforcing developers' ability to protect their virtual environments and uphold the integrity of their platforms against such violations. It underscores the necessity for companies to monitor not just traditional forms of infringement but also to stay alert to the shifting landscapes where infringers operate.
AliExpress Climbs to the Top in Europe's E-Commerce Market
The latest survey by Cross-Border Commerce Europe presents a notable change in Europe's e-commerce rankings, with AliExpress, a part of Alibaba Group, now leading the pack.
New Market Leader: AliExpress has subtly edged past Amazon, ascending from its previous second-place position to become the largest online marketplace in Europe.
Competitive Lineup: Etsy, Amazon, and eBay remain key players in the market, although Amazon has seen a slight dip, moving down two spots.
Emerging Contender: Temu, under the umbrella of PDD Holdings, enters the list at a commendable ninth place, achieving this within its first year.
Survey Methodology: The assessment focused on 100 global marketplaces operating across the European Union and the United Kingdom. It evaluated factors like cross-border data, sales volume in Europe, coverage across countries, and the rate of cross-border visits.
Amazon: 59% of sellers are from China
AliExpress: 90% of sellers are from China
eBay: 38% of sellers are from China
Wish: 82% of sellers are from China
Sales Volume of Chinese Sellers
Amazon: Earned $200 billion in 2022
AliExpress: Earned $47 billion in 2022
eBay: Earned $19.5 billion in 2022
Wish: Earned $12 billion in 2022
Expected to double by 2026
Increasing Share of Chinese Sellers on Amazon
Expected to reach 65% by 2026
The increasing dominance of Chinese sellers on major online platforms like Amazon and AliExpress reflects a significant shift in the European e-commerce market. With earnings projected to double by 2026, it's clear that this market is rapidly evolving, with a growing emphasis on connections to China.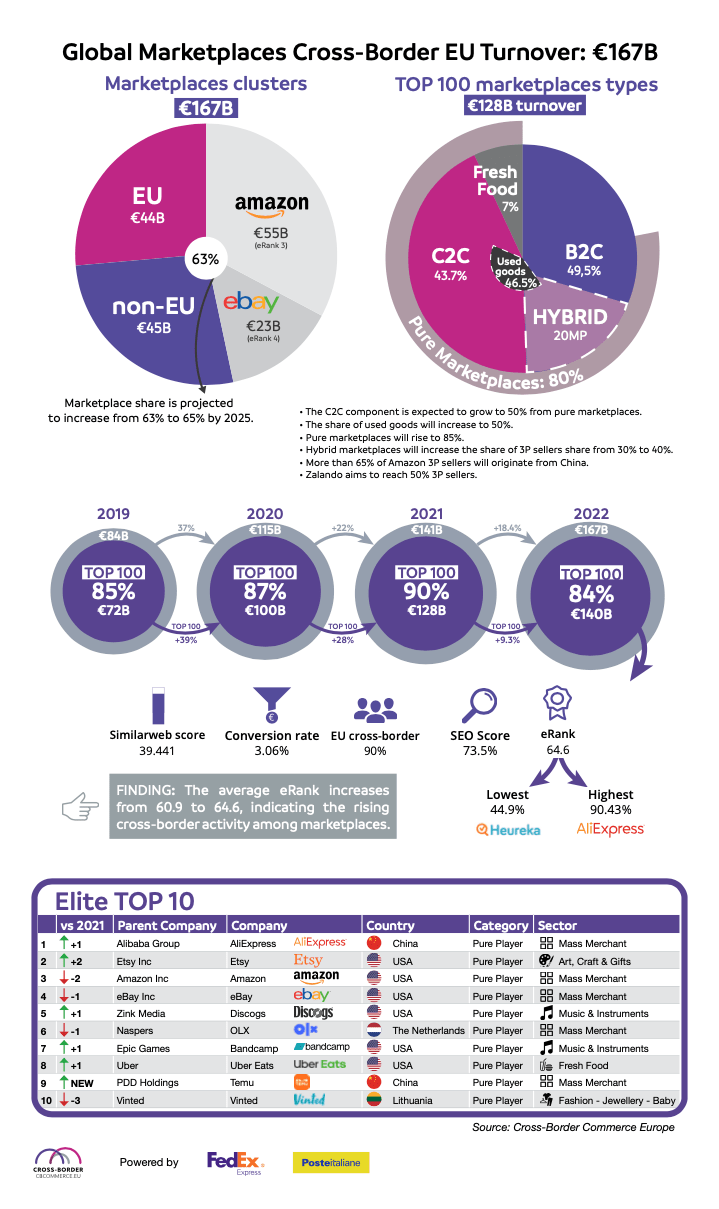 Temu's Fight Against Fake Marketplaces in the US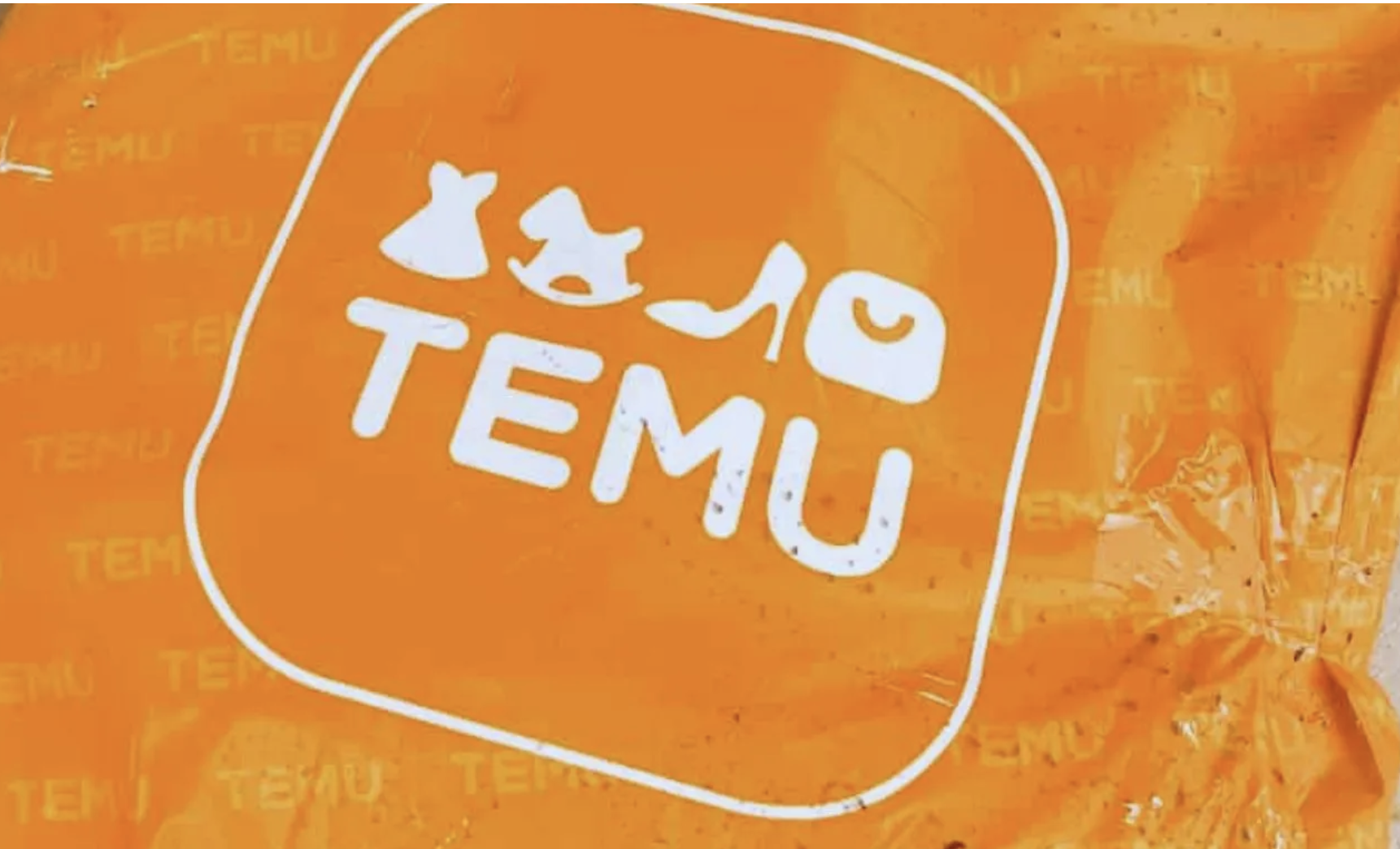 Understanding the Scenario
Temu, part of PDD Holdings and a growing force in the online marketplace scene, is taking a stand in the US e-commerce market. Interestingly, this move comes at a time when Temu itself has faced scrutiny over counterfeit issues on its platform.
Targets: 20 US websites are in Temu's legal crosshairs.
Allegations: The sites face claims of mimicking Temu to offer unauthorized deals and phishing scams.
Key Examples: Websites like "temuapp.biz" and "temucouponcodes.com" are accused of posing as Temu to deceive consumers.
Stakes: Temu is demanding hefty compensation for trademark violations.
Protecting Consumers: Temu's primary concern is to shield its customers from scams under its guise.
Image Control: Amidst past allegations of harboring fakes, Temu is now showing a proactive stance in safeguarding its brand integrity.
Facing Previous Criticisms: This legal action is pivotal, as Temu shifts from being labeled as an IP violator to actively defending its own IP.
Settling Scores: Concurrently, Temu aims to resolve ongoing legal tussles with Shein, suggesting a strategic approach to its market presence.
And there you have it – we've reached the end of this week's round-up of noteworthy legal battles in the world of trademarks and copyright.
As always, we at BrandMonitor are grateful for your continued support and interest in staying informed. We believe that knowledge is power, and staying updated is essential for making better decisions in your personal and professional lives. Have a fantastic week, and we'll see you in our next Weekly Digest! Stay vigilant, stay informed.

Yours sincerely, the BrandMonitor Team