US Military's Counterfeit Component Crisis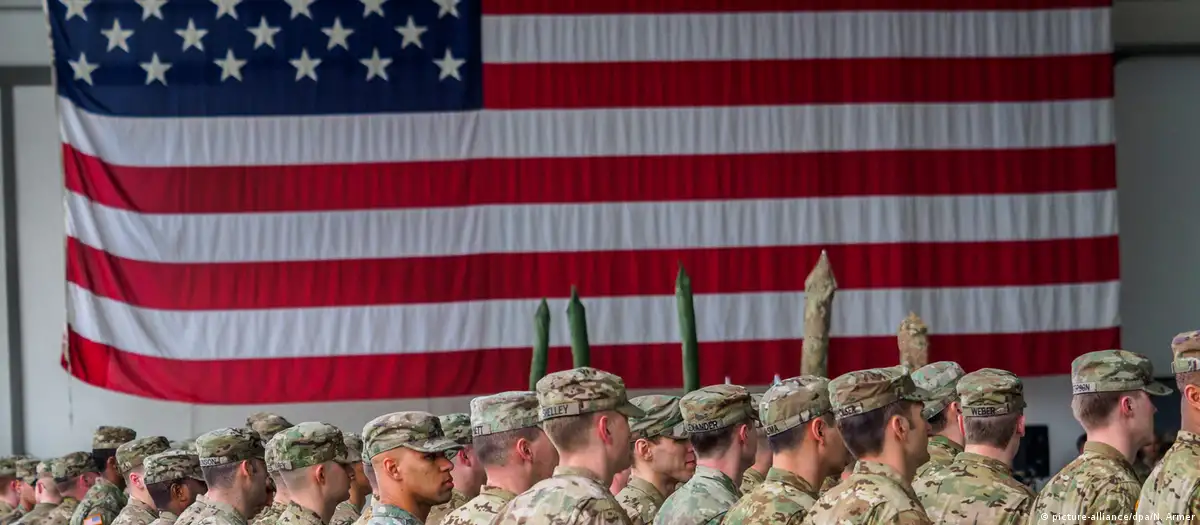 The US military's supply chain is infiltrated with counterfeit components.
AOG Technics Ltd., based in Hove, England, identified as a key producer of counterfeit parts.
More than 400 displays in US military aircraft malfunctioned due to fake parts.
The Department of Defense has initiated a Counterfeit Prevention Policy to combat the issue.
Counterfeit Origins and Extent:
The US military, renowned for its defense capabilities, faces a persistent challenge from counterfeit components permeating its supply chain. A Bloomberg investigation pinned AOG Technics Ltd. as a significant distributor of counterfeit parts, including basic items such as nuts and bolts.
Safety and Security Implications:
While counterfeit components introduce operational inefficiencies, the gravest concern is the security threat they pose. A pamphlet from the US Army emphasizes the potential strategic advantages such parts offer adversaries, ranging from data breaches to system control. Historical records support these concerns. For instance, over 400 displays in US military aircraft, specifically the C-130J and C-27J, reported malfunctions attributed to fake memory chips, with many tracing back to Chinese suppliers.
US Senate report identified counterfeit components in multiple military systems. Bogus parts were found in thermal weapons sights, missile interceptors, and even computers within the Terminal High Altitude Area Defense (THAAD) system. The scale of the issue prompted the Senate's Armed Services Committee to commission a thorough investigation by the Government Accountability Office. This probe purchased 16 parts from 13 vendors, discovering every single part was counterfeit, all sourced from China.
Counteractive Measures and the Future:
The Department of Defense, acknowledging the extent of the problem, introduced the Counterfeit Prevention Policy. This policy's mainstay is swift identification and robust training. Collaborative efforts with entities such as Michigan State University's Center for Anti-Counterfeiting and Product Protection can further fortify the military's defenses against counterfeit schemes.
As the counterfeit challenge amplifies, rigorous governmental actions and continuous legal refinements are paramount. The goal remains clear: a secure, uncompromised military supply chain.
Trademark Tussle: Trader Joe's vs. Crypto Exchange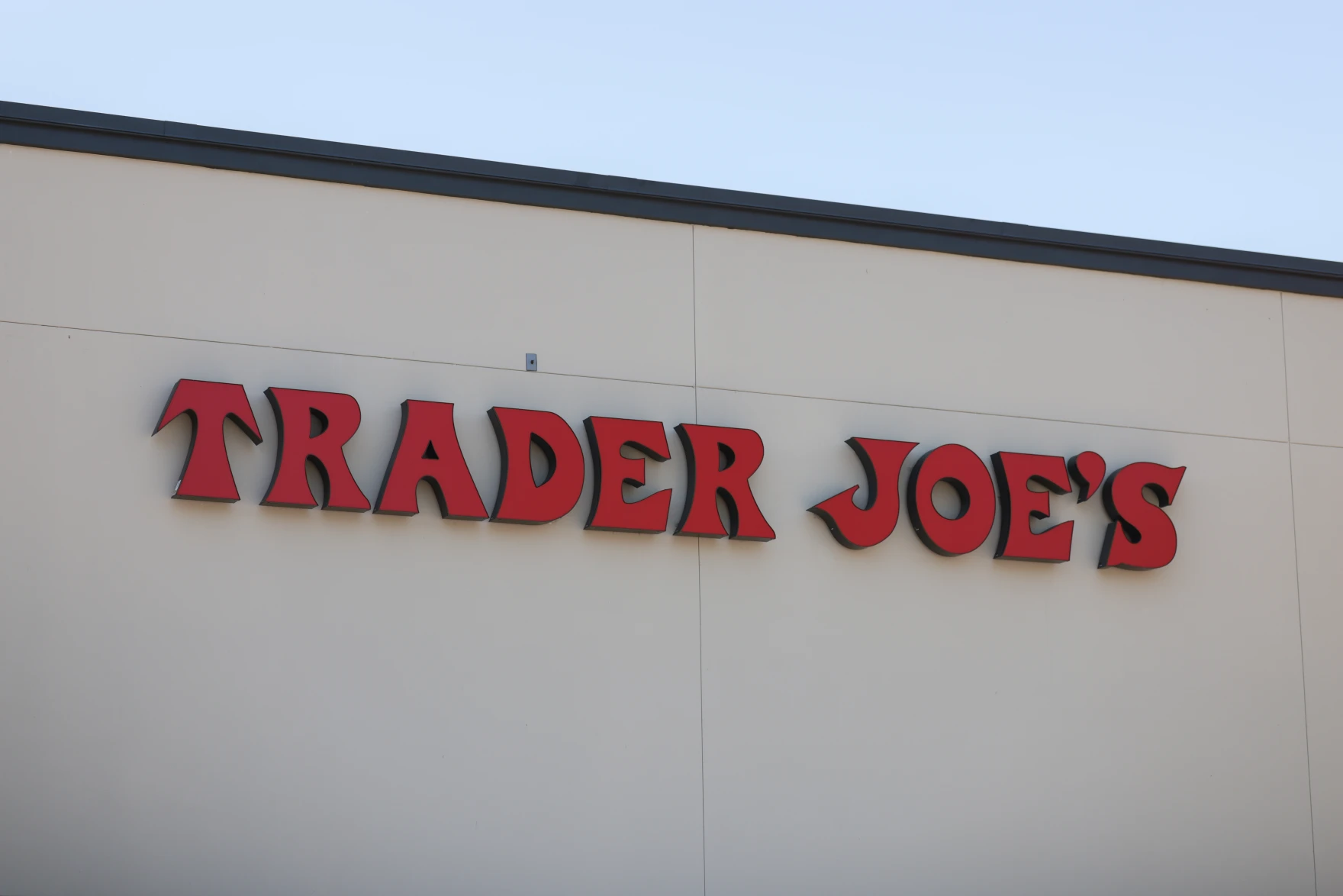 Trader Joe's supermarket is suing cryptocurrency exchange, Trader Joe, for trademark infringement.
The lawsuit alleges that the crypto platform named itself 'after the supermarket' and used a similar brand narrative.
The platform's co-founder, Cheng Chieh Liu, from Singapore, responded to prior complaints from the supermarket.
Trader Joe's is seeking various damages and wants the crypto exchange to stop using the name "Trader Joe".
This isn't Trader Joe's first lawsuit over trademark violations.
Popular supermarket, Trader Joe's, recognized for its distinct products like Two Buck Chuck, has taken legal action against a cryptocurrency exchange named Trader Joe. The lawsuit isn't only focused on the name but also claims a stark similarity in brand narrative. Trader Joe's complaint includes a passage highlighting the crypto platform's branding which mirrors the supermarket, from its backstory to visual elements like the red cap, reminiscent of Trader Joe's logo.
Response from the Exchange:
The cryptocurrency platform, designed for bank-independent transactions, has co-founder Cheng Chieh Liu based in Singapore. Liu, in his 2022 reply to a prior complaint by the supermarket submitted to the World Intellectual Property Organization (WIPO), stated that the name wasn't a misspelled version of the supermarket's trademark. Instead, he clarified that the platform was named in honor of his brother, Joe Liu, an active community member.
Trader Joe's seeks punitive damages and wishes for the cryptocurrency exchange to halt its usage of the "Trader Joe" name on all fronts, including social media. Moreover, the supermarket demands ownership of related domains, including the crypto platform's website, traderjoexyz.com.
Historical Legal Actions:
This case isn't Trader Joe's inaugural trademark confrontation. In July, the supermarket filed a lawsuit against an employees union for allegedly using a logo similar to Trader Joe's. In 2013, Canadian store, Pirate Joe's, faced a lawsuit from Trader Joe's for unauthorized reselling, leading to the store's closure.
Europol Cracks Down on Food Fraud Across Europe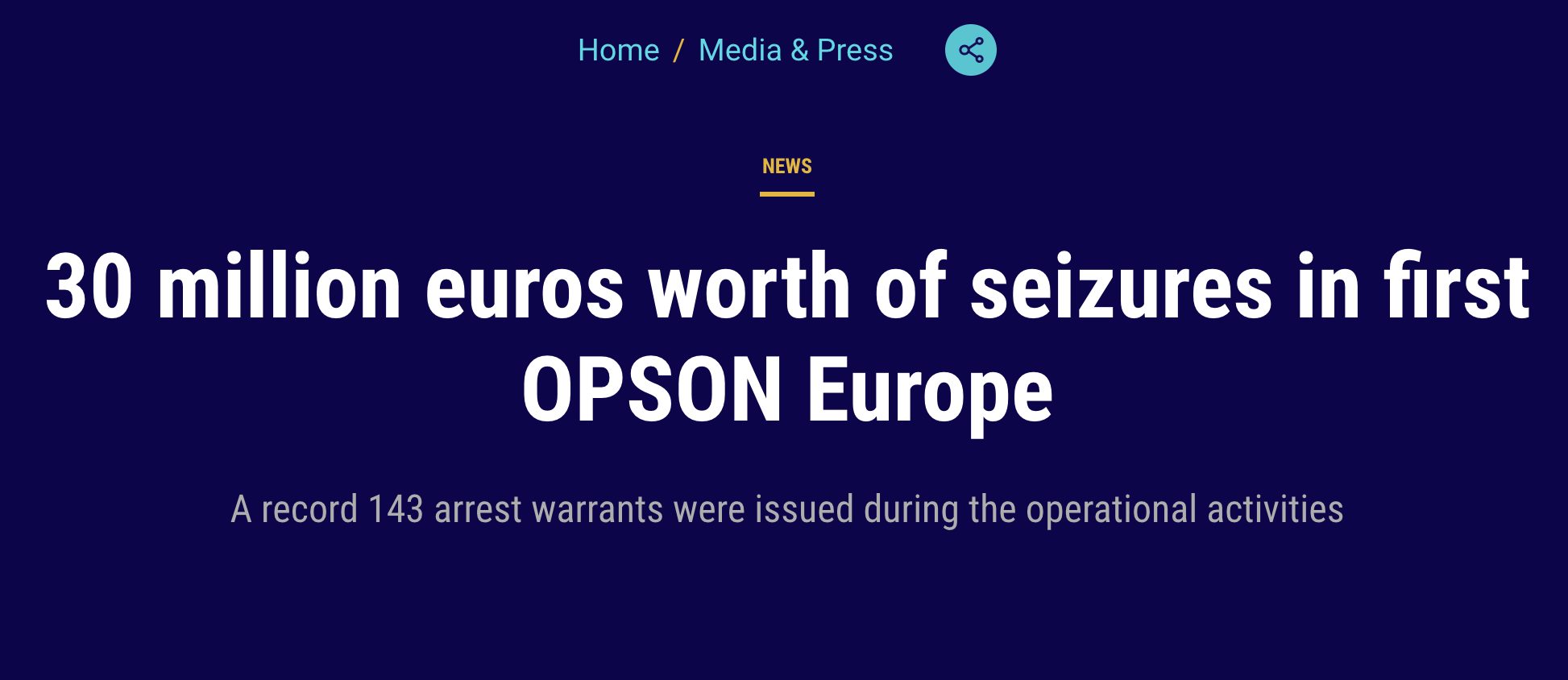 Europol's recent operation, OPSON Europe, targets alarming food fraud trends across European markets, revealing shocking practices from relabeling expired food to sugar wine scams. This large-scale effort saw significant seizures, numerous arrests, and the uncovering of multiple scams that compromise food safety and consumer trust.
OPSON Europe: Coordinated by Europol, it took place from December 2022 to April 2023, focusing on food fraud in European markets. The operation engaged law enforcement from 25 countries and involved multiple European agencies and private-sector partners.
Concerns: In the wake of the COVID-19 crisis, Europol emphasized potential fraud involving the relabeling of expired food to cut production costs. This relabeling trend was observed on a significant scale during the operation, with criminal organizations purchasing expired food meant for disposal and replacing its labels.
Seized: 8,000 tonnes of illicit products, 6.5 million liters of mostly alcoholic beverages.
Inspections: 400, leading to 143 arrest warrants and 168 search warrants.
Arrests: 119 individuals reported, disrupting 6 criminal networks.
Main Seized Products (by quantity): Alcoholic beverages, cereals/grains, fruits/vegetables/legumes, sweet products, meat and seafood, dairy products, and food supplements/additives.
Trafficking Spoiled Food: A cross-country operation detected a company in France, Germany, Italy, Lithuania, and Spain, involved in relabeling and trafficking expired food, resulting in 27 arrests and seizure of over 1.5 million packages.
Rotten Meat and Fish: In Spain, two operations unveiled fraud around meat products, with the seizure of nearly 49,000 kg of ham and sausages and the identification and destruction of over 25 tonnes of expired meats, fish, and seafood.
Sugar Wine Scam: A Spanish operation found sugar fraud where invert sugar was mislabeled as grape derivatives. Destined mainly for South
For a comprehensive breakdown of the operation and its findings, read the full article here.
Europol's Continued Crackdown: After Food Fraud, It's Pesticides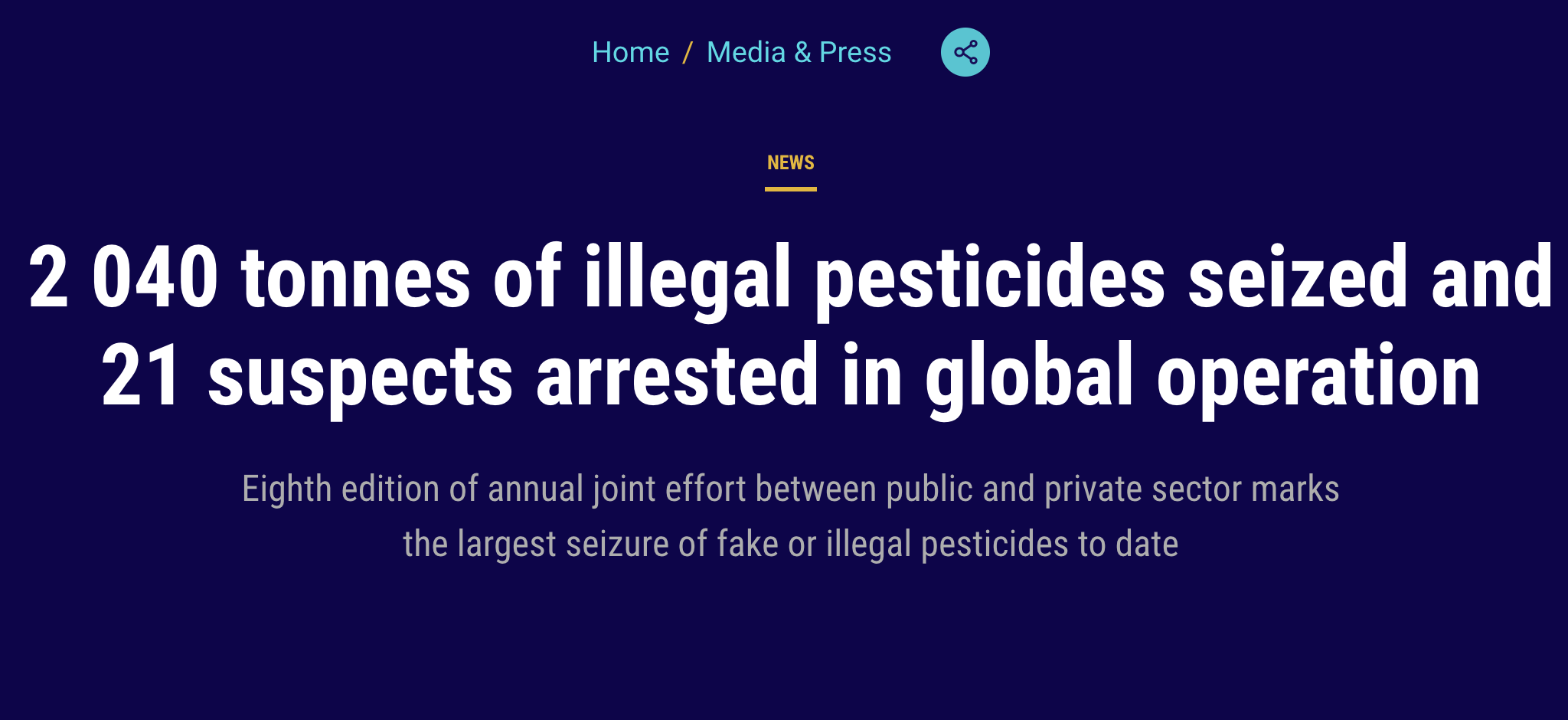 Following their significant €30 million seizure operation targeting food fraud in Europe, Europol has once again demonstrated their commitment to combating threats to European consumer safety. This time, their focus shifted to counterfeit and illegal pesticides in "Operation Silver Axe VIII."
Joint Operation: Spanning from January 23 to April 28, 2023, the operation involved 32 countries. Resulting in the confiscation of a staggering 2,040 tonnes of illegal pesticides, 21 suspects were arrested, and several counterfeit production sites were shuttered.
Core Issues: Inspections targeted both online and offline markets. Despite Asia and South Asia being primary sources, a significant portion of illegal pesticide production occurs within the EU.
Dire Consequences: These unregulated pesticides not only devastate ecosystems, including bee populations, but they also present considerable risks to human health and the EU economy.
Top voices from the operation, such as Catherine De Bolle and Ville Itälä, have emphasized the ongoing dedication to ensuring a safer environment and marketplace for EU citizens.
Catch up on the previous news on Europol's food fraud operation and dive deeper into the latest on pesticides here.
Manchester's Dual Surprise: Counterfeit Logos and Cannabis!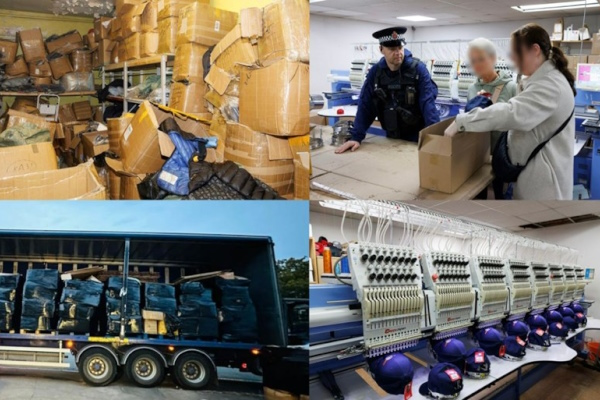 In a twist that surely raised a few eyebrows at Greater Manchester Police headquarters, a routine crackdown on counterfeit trade unveiled not just fake designer logos but also an unexpected green stash!
Location is Key: A factory operation, hidden in the bustling Knowsley Street, Cheetham Hill, was running quite the diversified illegal business. Counterfeit designer logos? Check. Cannabis valued at £2,500? An unexpected check.
Sneaky Business Strategy: The factory's unique model was to import generic items and then craftily add counterfeit designer logos, keeping them under the radar...until now.
The Haul: While the counterfeit goods, valued at a whopping £800,000, were the main focus of the raid, the discovery of cannabis surely added a unique twist to the operation's report.
Greater Manchester Police, while proud of stopping these activities, couldn't help but acknowledge the unusual pairing of goods. The raid is part of the broader Operation Vulcan, targeting illicit trades in Cheetham Hill and its surroundings.
Chief Inspector Andy Torkington emphasized the team's commitment to weeding out (pun intended) such activities, stating that the police would remain vigilant against all shades of criminal enterprises, no matter how unique the blend.
For a comprehensive look into this unexpected discovery, dive into the full story here.
Google Stands Firm on AI and Intellectual Property Protection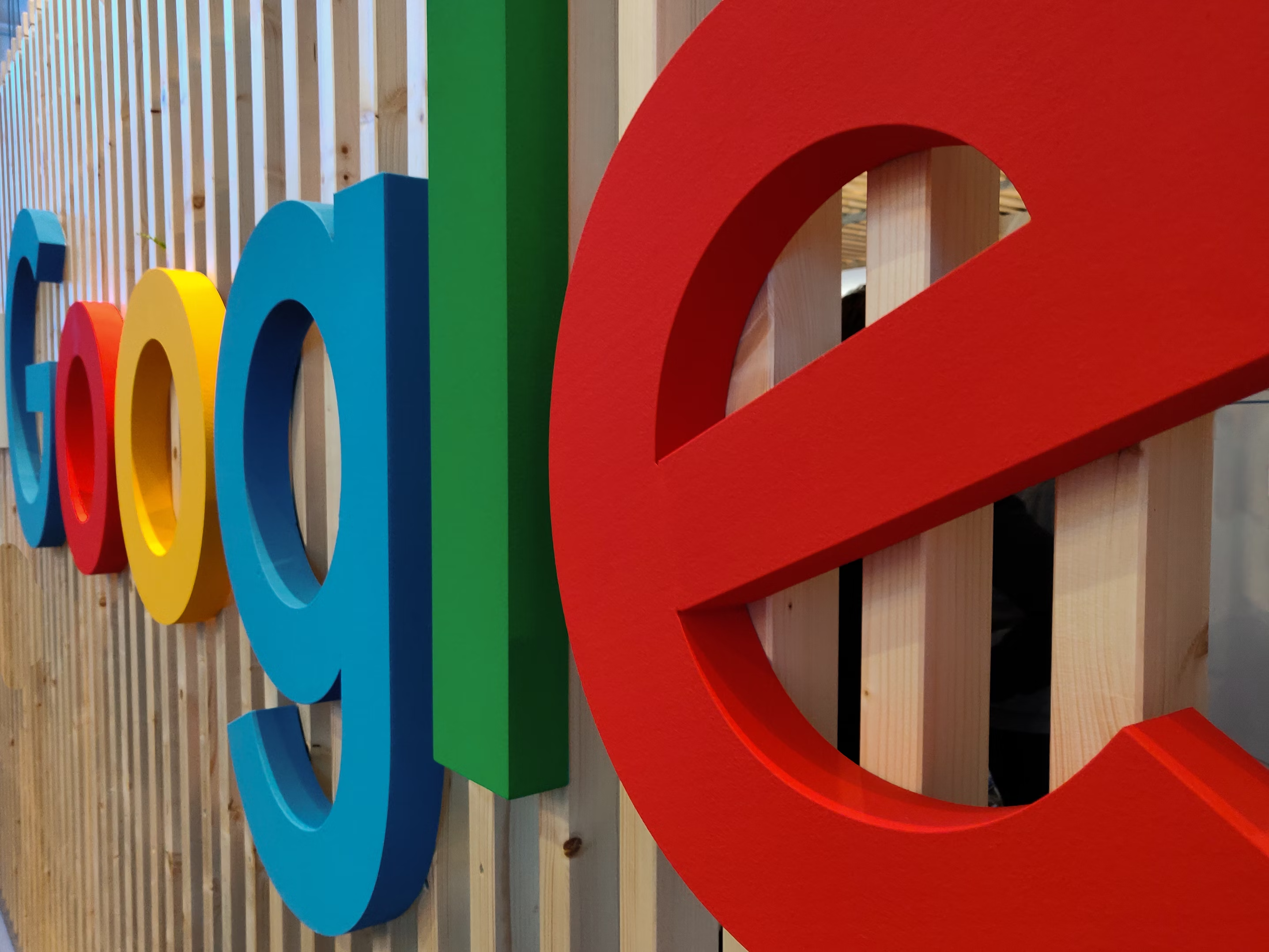 In a recent commitment to its AI service users, Google has robustly underlined its stance on intellectual property (IP) rights. Key takeaways include:
Indemnification Commitment: Google has asserted that if customers using its generative AI face copyright litigation, the tech titan will shoulder the responsibility. This demonstrates not just confidence in its AI system's integrity, but also its unwavering support to users against potential IP infringements.
Proactive Assurance: Google's blog post on October 12 highlighted their belief that their indemnification protections are so formidable that users will rarely, if ever, breach copyright laws.
Clear Statement of Support: Google declared, "You can expect Google Cloud to cover claims, like copyright infringement, made against your company, whether they stem from the AI-generated output or from Google's use of training data in creating our generative AI models."
This commitment underscores Google's proactive approach to safeguarding both AI innovation and the IP rights of its users. For a full insight, visit the detailed post.

And there you have it – we've reached the end of this week's round-up of noteworthy legal battles in the world of trademarks and copyright.
As always, we at BrandMonitor are grateful for your continued support and interest in staying informed. We believe that knowledge is power, and staying updated is essential for making better decisions in your personal and professional lives. Have a fantastic week, and we'll see you in our next Weekly Digest! Stay vigilant, stay informed.

Yours sincerely, the BrandMonitor Team