YouTuber's Lavish Car Fleet Auctioned Post Legal Conviction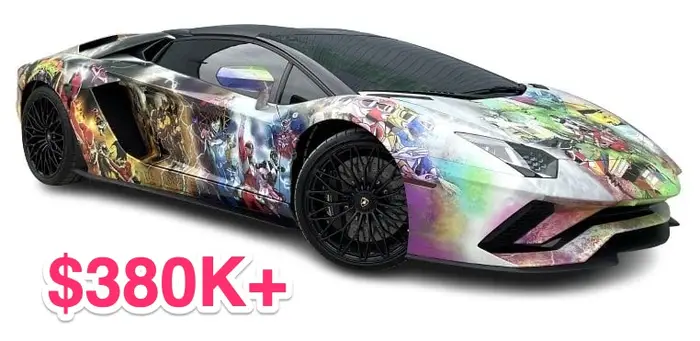 A sizable auction of Bill Omar Carrasquillo's (Omi in a Hellcat) luxury cars follows a significant legal judgement and a sentence of five and a half years.
Accused of spearheading a substantial copyright infringement conspiracy and additional charges, Carrasquillo is tasked with multi-million dollar financial restitution.
A collection of 32 premium vehicles, from a 2020 Bentley Continental GT V8 to various Lamborghinis, hit the auction block, and are expected to rake in millions through sales.
Bill Omar Carrasquillo, widely recognized as Omi in a Hellcat on YouTube, has recently been thrust into the limelight, not for his online presence, but due to the consequential auctioning of his esteemed car collection by the US Marshals. This follows his sentencing to five and a half years pertaining to a pivotal verdict in a weighty copyright-infringement conspiracy case.
Engaged in the unlawful selling of pirated access to a range of TV networks, Carrasquillo, alongside his colleagues, faced an array of charges. The litany includes cable TV piracy, wire fraud, and considerable copyright infringement, as articulated by the US Attorney's Office of the Eastern District of Pennsylvania. His monetary restitution spans a broad spectrum, involving $10.7 million payable to cable companies, an excess of $5 million to the IRS, along with the forfeiture of $30 million identified as unlawful profits.
The auction, which is slated to bring in millions through sales, features 32 seized vehicles, comprising illustrious names such as Lamborghinis and a 2020 Bentley Continental GT V8, which were confiscated during Carrasquillo's 2021 arrest. Although the public auction was fixed for October 13, online bidding, conducted on the Apple Towing Co auction website, commenced with vigor as early as September 29. Thus far, a 2019 Lamborghini Aventador LP740-4 S, emblazoned with a Power Rangers wrap, has garnered the top bid, reaching $380,000.
Emphasizing the significance of the auction, Jennifer Crane of the US Marshals termed it a "major law enforcement win", serving not just as a repercussion but also as a means to channel some proceeds back to the affected victims.
Understanding Global Perceptions of Intellectual Property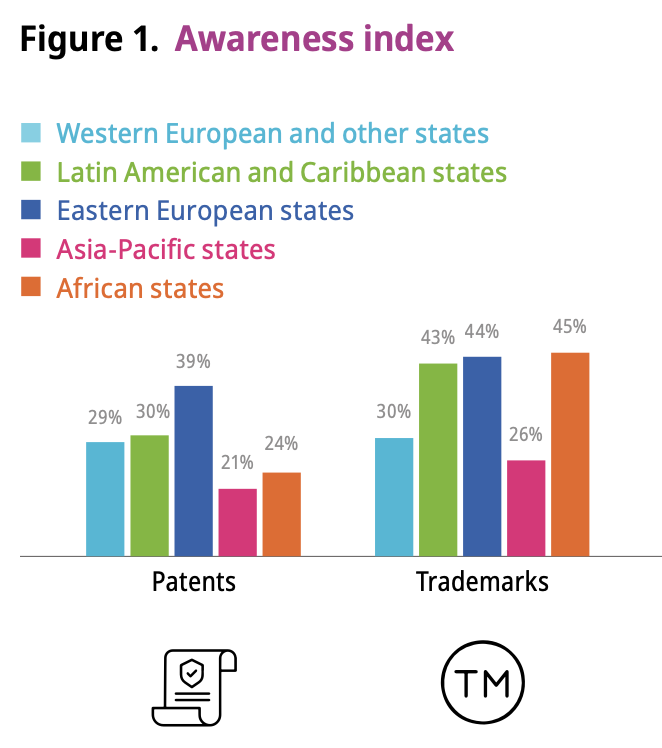 A Closer Look at IP Perceptions
The World Intellectual Property Organization (WIPO) conducted a significant Pulse Survey, uncovering varying global perspectives regarding Intellectual Property (IP) rights. Some key findings include:
66.4% of respondents recognize the positive impact of IP rights, with divergent views across regional and demographic lines.
The Asia-Pacific, Africa, and Latin America and Caribbean regions notably demonstrated robust positive acknowledgment.
Youthful Perspectives on IP
Youth aged 18-34 exhibited a marked lack of information and differing viewpoints on IP rights, irrespective of their education, location, or wealth. The survey underscored:
A substantial awareness gap, particularly in understanding varied IP categories.
The necessity to amplify IP awareness initiatives targeting younger populations.
Geographical and Demographical Disparities in IP Awareness
More than two-thirds of respondents from Asia-Pacific, Africa, and Latin America and the Caribbean harbor a favorable view of IP's impact, a figure surpassing those from Europe and North America.
Eastern European states manifest the highest awareness of patents, copyright, and geographical indications relative to other regions.
Young consumers in Eastern European and African states more frequently associate patented products with "high-tech technology."
While copyright awareness is prevalent (4 in 10 respondents), knowledge about patents and designs substantially lags (2 in 10).
A Call for Enhanced IP Perception and Awareness
WIPO, acknowledging the critical role of grassroots-level IP perceptions in shaping robust policies, recognizes:
The imperative to boost overall IP awareness, particularly among the youth and in areas concerning designs, trademarks, and patents.
The opportunity and necessity to align IP perception with policy-making and awareness strategies, thereby propelling socio-economic development globally.
Full report is available here : WIPO
Gen Digital to Pay Columbia University $481M in Patent Lawsuit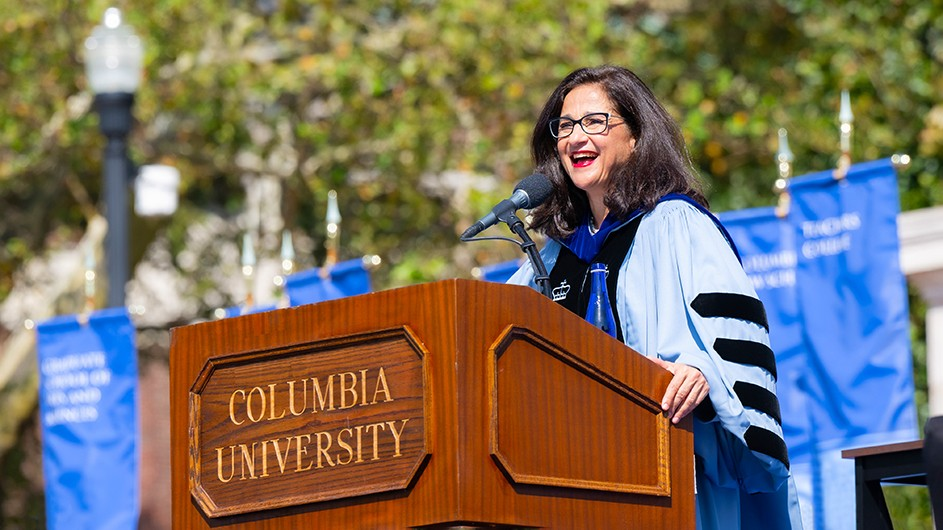 Key Details of the Judgment
Gen Digital is ordered to pay approximately $481.3 million to Columbia University.
The decision more than doubles an initial jury award of $185 million.
The ruling was made by U.S. District Judge Hannah Lauck.
Gen Digital's attorneys from Quinn Emanuel Urquhart & Sullivan held in contempt.
The case was initially brought to court by Columbia in 2013.
Elaboration on the Case and Judgment
In a resolute legal strike, a federal judge in Virginia has mandated software company Gen Digital, previously NortonLifeLock, to compensate Columbia University nearly $481.3 million, notably exceeding a jury's prior year award in a patent dispute concerning cybersecurity technology. The original $185 million jury verdict was amplified due to Gen Digital's willful infringement of patents through its antivirus software and various security products.
The judgment has not only financial implications but has also broached issues of legal conduct. Gen Digital's preceding attorneys from Quinn Emanuel Urquhart & Sullivan have been held in contempt for their failure to disclose communications from a witness deemed unfavorable, who was subsequently withheld from trial testimonies.
Columbia has put forth that Gen Digital and Quinn Emanuel engaged in misleading communications regarding the willingness of former Gen Digital executive Marc Dacier to testify, alongside accusing Gen Digital of further litigation misconduct. Judge Lauck integrated a "negative inference of egregiousness" regarding unproduced communications into her sanction.
While Columbia's accusations and request for enhanced damages hinge on purported misconduct and intentional infringement by Gen Digital, the latter and its attorneys firmly disagree with the judgment and the contempt ruling respectively, signaling intentions for legal responses and appeals.
Background of the Lawsuit
Columbia initially sued Gen Digital in 2013 in Richmond, Virginia, alleging infringement on six patents associated with intrusion-detection systems. A jury, in 2022, determined the company violated two remaining patents in the case, awarding the university $185 million and decreeing that two of its professors be named inventors on a Gen Digital patent concerning virus-baiting decoy technology. The judgment by Lauck not only increased the owed amount to $481 million but also stipulated payment of attorneys' fees linked to "post-remand litigation misconduct."
Florida Company "X Social Media" Sues Elon Musk's "X" for Trademark Infringement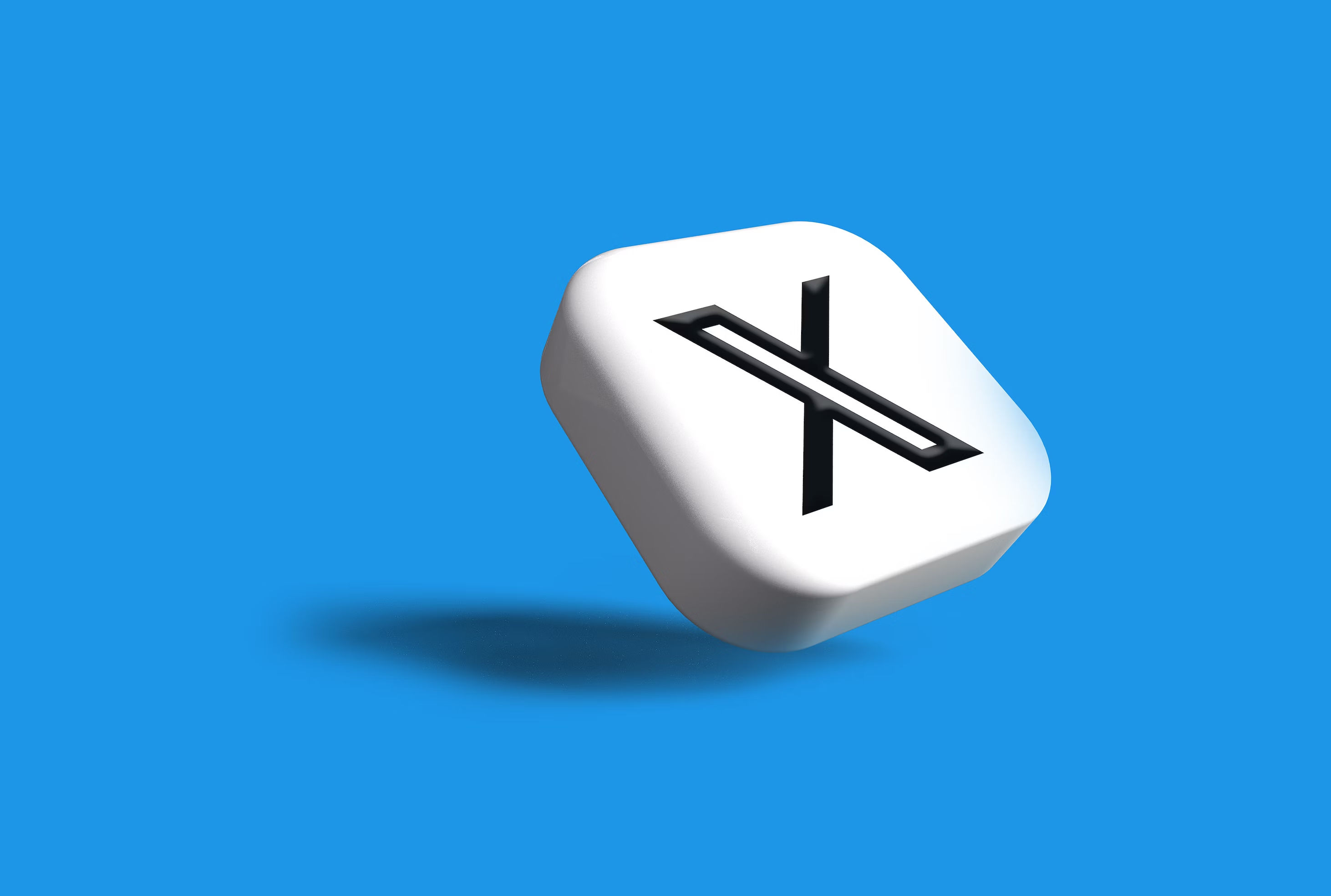 Elon Musk's platform "X," formerly Twitter, is sued by "X Social Media" for trademark and service mark infringement.
The lawsuit follows Musk's July rebrand of Twitter, which included adopting the letter "X" as its logo.
X Social Media claims lost revenue and foresees further financial detriment due to the rebrand.
The company is seeking an injunction and damages equivalent to three times the losses or defendant's profits.
A lawsuit has emerged against Elon Musk's social media platform, now named "X" after a July rebrand, by a Florida-based company, X Social Media. The latter alleges trademark and service mark infringement, referencing their use of "X" since their inception in 2016 as a connector between law firms and individuals seeking legal representation through advertising and social media services.
In their lawsuit, X Social Media outlines their regular emphasis on the "X" in their advertising and communications materials, asserting that Musk's adoption of the letter as a brand has stirred confusion among their consumers. This confusion, they allege, misled customers into associating their services with Musk's platform, resulting in revenue loss and anticipated further financial setbacks due to the rebrand. Further, they accuse X Corp. of filing numerous trademark applications in areas paralleling their own services after they had sent a cease-and-desist letter to them in August 2023.
The plaintiff is petitioning the court to forbid X Corp. from utilizing the "X" mark in marketing, offerings, sales, or distribution of services and is also requesting damages tripling their losses or the defendant's profits. As the case unfolds, the response from Musk and the eventual court ruling remains awaited.
Apple Store Scam: Siblings Sentenced Over $6.1 Million Counterfeit Scheme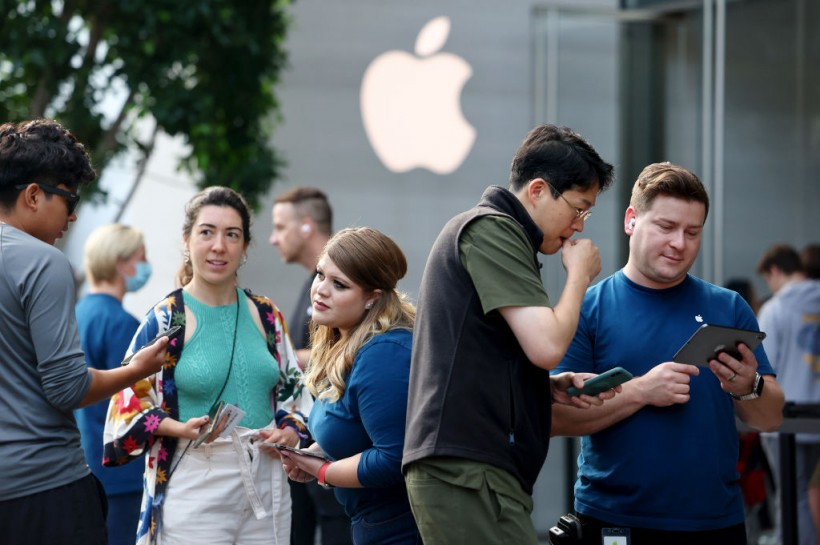 Zhimin and Zhiting Liao, swapped 10,000 counterfeit Apple products for genuine ones over eight years, accruing $6.1 million worth of merchandise.
The brothers received a 41-month federal prison sentence and will forfeit properties, $250,000, and 200 iPhones.
The prosecution has expanded to include the Liao brothers' wives and eight additional accomplices.
The counterfeit items were exchanged at various retail stores and the authentic ones were shipped internationally, causing a financial loss to Apple.
A comprehensive scam involving the substitution of counterfeit Apple products for real ones has led to a significant legal fallout for two brothers, Zhimin and Zhiting Liao, also known as Jimmy and Allen Liao. Over an eight-year stretch, they replaced 10,000 fake Apple products, such as iPhones and iPads, with genuine ones, leading to an approximate financial dent of $6.1 million for the tech giant.
In a detailed report from Tech Times, the brothers were apprehended in 2019 and have now been sentenced to 41-month federal prison terms as part of a plea agreement. Additionally, they are obliged to forfeit five San Diego properties, $250,000 acquired through the fraudulent activities, and 200 iPhones implicated in the plot.
The legal aftermath has expanded to incorporate the Liao brothers' wives and an additional eight individuals, all of whom have admitted to their roles in the conspiracy and are facing respective punishments. For the wives, they are each looking at three-year probation sentences.
Counterfeited products were exchanged at multiple retail locations, and the genuine counterparts were then shipped to international buyers, causing substantial financial losses for Apple. Interestingly, other instances of similar deceptive schemes, like the one involving an Oregon college student in 2019, have also emerged, illustrating an ongoing challenge for Apple in thwarting counterfeit operations.
FDA Investigates Widespread Counterfeit Ozempic Pens Amid Rising Weight Loss Drug Demands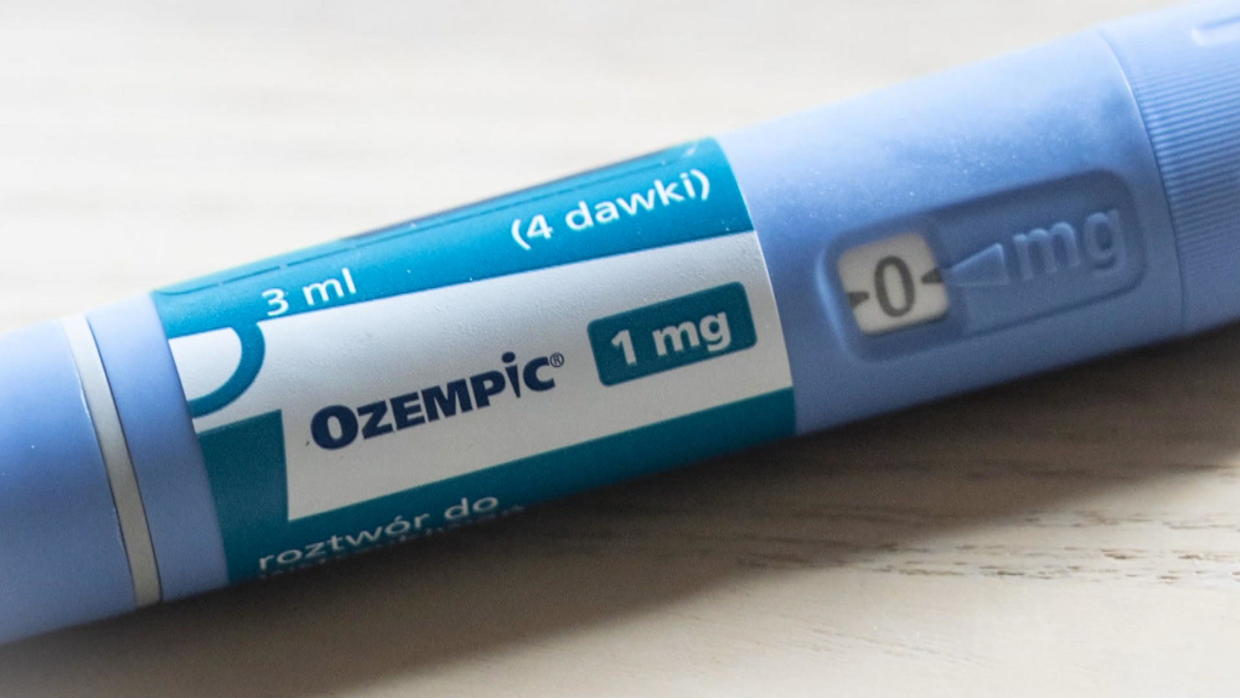 The FDA is investigating the circulation of counterfeit Ozempic pens and related weight loss drugs.
Fraudsters, masquerading as medical wholesalers, have been targeting pharmacies, as per the alert from the Pharmaceutical Cargo Security Coalition.
Counterfeit and possibly harmful versions of the drug have been distributed both in the US and globally, including countries like Nigeria and Australia.
The Food and Drug Administration (FDA) is delving into multifaceted fraudulent activities involving the counterfeit of Ozempic, a popular weight loss drug, following a warning from an industry trade group to its members. According to CBS News, the alert comes subsequent to the discovery of a counterfeit Ozempic injector pen being sold at a US pharmacy earlier this year.
The fraudulent schemes are reportedly orchestrated by impersonators claiming to be employees of medical wholesalers. They hijack the accounts of legitimate licensed companies, and target pharmacies, offering deceptive discounts on the drug, which is currently in high demand but short supply in some formulations nationwide. The deceptive transactions often appear to be legitimate, necessitating upfront full or partial payment through wire transfer, and occasionally involve fraudulent transaction statements.
Investigators have identified that some victims have received counterfeit Ozempic pens or versions sourced from other countries. Global warnings about counterfeit products, which utilize semaglutide - such as Ozempic and Wegovy - have also been spotlighted. Various health authorities, from Nigeria to Australia, have found and announced illegal imports of counterfeits. The point of origin of these counterfeits, whether they are smuggled into the country or produced domestically by the scammers, remains unclear.
A counterfeit Ozempic pen was discovered filled as a prescription at a legitimate pharmacy earlier this year, prompting fresh concerns about how widespread the issue may be. In June, the manufacturer, Novo Nordisk, warned that a counterfeit version was found in the US, which was linked to an adverse reaction report. The counterfeit versions aimed to closely mimic the original product, albeit with a few discrepancies such as a typographical error on the box and inferior quality label. Notably, the counterfeit product seemed to contain insulin glargine injection, a different type of diabetes medication, instead of Ozempic.
In collaboration with the FDA, Novo Nordisk aims to elevate awareness about the risk of their product counterfeits. Communications have been dispatched to stakeholders, including wholesalers and pharmacists, to ensure they can identify a potential counterfeit semaglutide injectable product. Furthermore, illegal online sales of semaglutide and tirzepatide (another diabetes drug) are under the FDA's radar.
And there you have it – we've reached the end of this week's round-up of noteworthy legal battles in the world of trademarks and copyright.
As always, we at BrandMonitor are grateful for your continued support and interest in staying informed. We believe that knowledge is power, and staying updated is essential for making better decisions in your personal and professional lives. Have a fantastic week, and we'll see you in our next Weekly Digest! Stay vigilant, stay informed.

Yours sincerely, the BrandMonitor Team