Unveiling a Dubious Doppelgänger: Uganda's Arsenal-Inspired Kit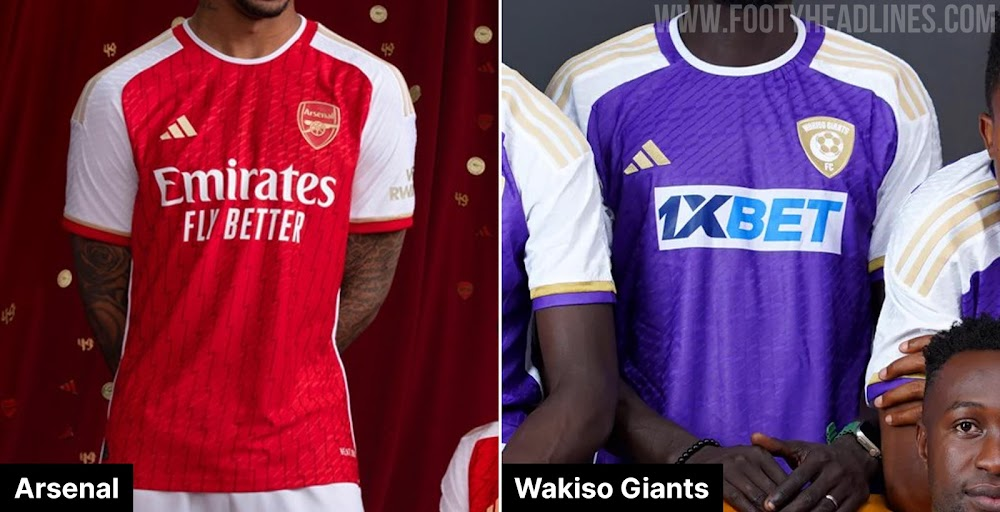 A Familiar Design with a Twist
In a surprising move, Uganda Premier League's Wakiso Giants FC showcased their 2023-24 home kit, strikingly reminiscent of Arsenal's renowned attire. While the primary color takes on a purple hue instead of Arsenal's signature red, the gold logos and white accents remain unchanged. Notably, the fabric pattern mirrors that of Adidas' top-tier kits.
However, eagle-eyed fans will discern the disparities. This isn't a bona fide Adidas masterpiece, but rather an unauthorized replication. From minor discrepancies like the collar's construction to the outdated Adidas 23-24 badge, the differences, though subtle, are present.
Launching on September 25, this unique ensemble can be secured at a remarkably affordable 50,000 Ugandan Shillings - a mere 13 USD.
Wakiso Giants' Brand Roulette
Wakiso Giants isn't new to brand experimentation. The 22-23 season witnessed the team donning kits reminiscent of Nike and training attire resembling Kelme's designs.
Ahead of iPhone 15 Launch: Counterfeit MagSafe Packs Emerge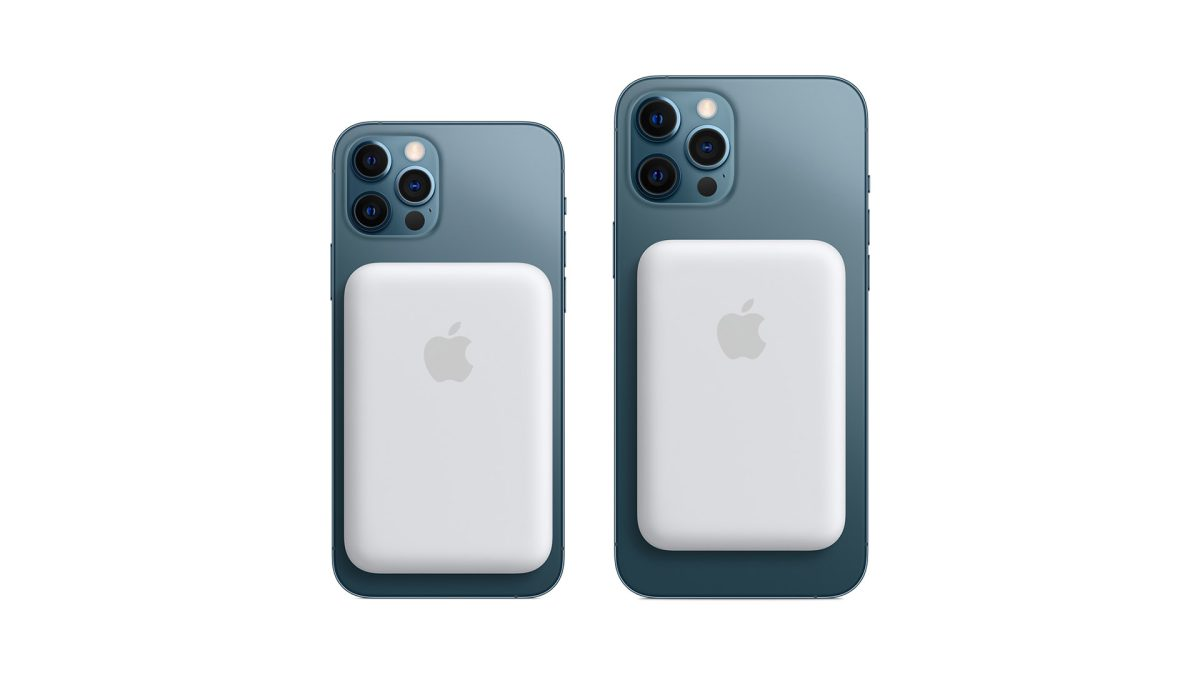 A Sneak Peek or Just a Fake Peek?
As Apple aficionados eagerly await the much-anticipated Wonderlust event, the stage for the iPhone 15's grand unveiling, something unexpected has emerged. Counterfeit MagSafe Battery Packs, seemingly mirroring Apple's design, have surfaced, and with a USB-C twist at that! These have potentially been produced to capture early sales, even before Apple unveils its official line.
A Transition to USB-C: The Next Big Leap
The iPhone 15, unveiled by Apple on September 12 during their Apple Event 2023, has brought significant changes. One of the most noteworthy is the switch to the USB-C port, ending Apple's decade-long use of the Lightning port. This change doesn't just give the device a fresh look; it's expected to provide faster charging and more efficient data transfers. In line with this, Apple's accessories, including the MagSafe Battery Pack, will now have this new port.
A recent tweet showed off the updated MagSafe Battery Pack. It looks pretty much like the old one, but the Lightning port has been swapped out for USB-C. Apple might have made some other minor design tweaks, but the main look remains. There's talk that the battery might last longer too. We're still waiting to hear when these new USB-C accessories will hit the stores, but it's likely to be soon.
Major US Publishers Target 'Shadow Library' in Fresh Lawsuit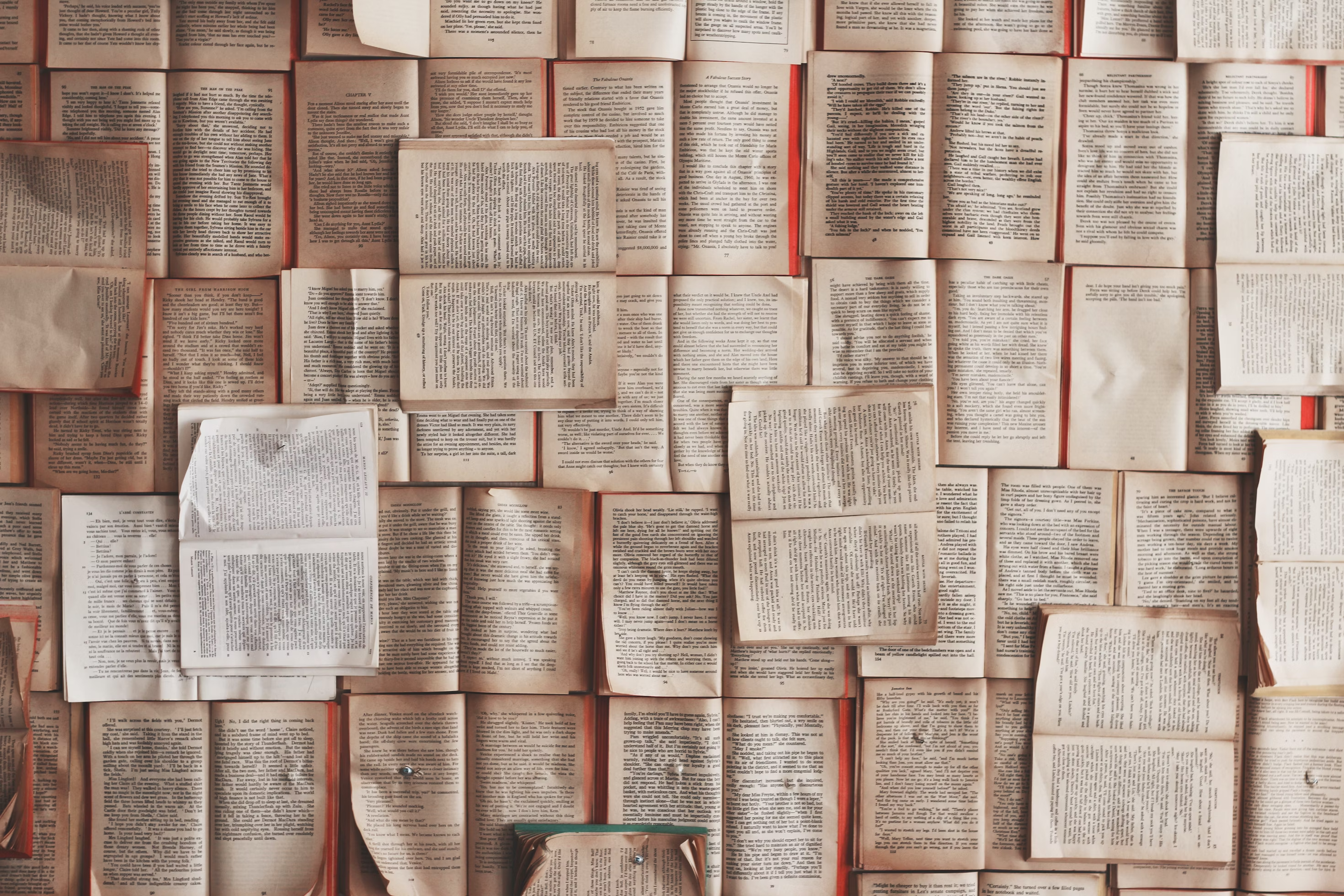 Publishers Vs. Digital Piracy
Four eminent US publishers have initiated legal action against Library Genesis (LibGen), a notorious online "shadow library". Alleging "extensive violations", Cengage, Macmillan Learning, McGraw Hill, and Pearson Education are accusing the platform of freely distributing over 20,000 of their copyrighted materials.
The Scale of Infringement
Operating across a variety of domains, LibGen facilitates the download of books, including textbooks, in PDF format. The recent lawsuit highlights the enormous scale of this infringement, noting that LibGen's actions gravely hamper both the financial and creative sectors. As per the suit, the activities severely depreciate the textbook market, potentially driving publishers to discontinue low-sales yet deserving titles.
The suit emphasized, "LibGen's blatant infringement diminishes the incentive for creation, infringing on authors' rights who receive no royalties for the unlawfully disseminated books." During academic season commencements, students are inundated with messages promoting LibGen as a textbook source, with many possibly unaware of the platform's illegality.
LibGen's Shadowy Operations
Run by unidentified individuals believed to be outside the US, the platform's operators use aliases like "bookwarrior" and "librarian". Past attempts to clamp down on LibGen, including a $15m damages award to Elsevier in 2017, have seen the platform resurface under new domains.
Airline's Name Shift Amidst BNSF Legal Tussle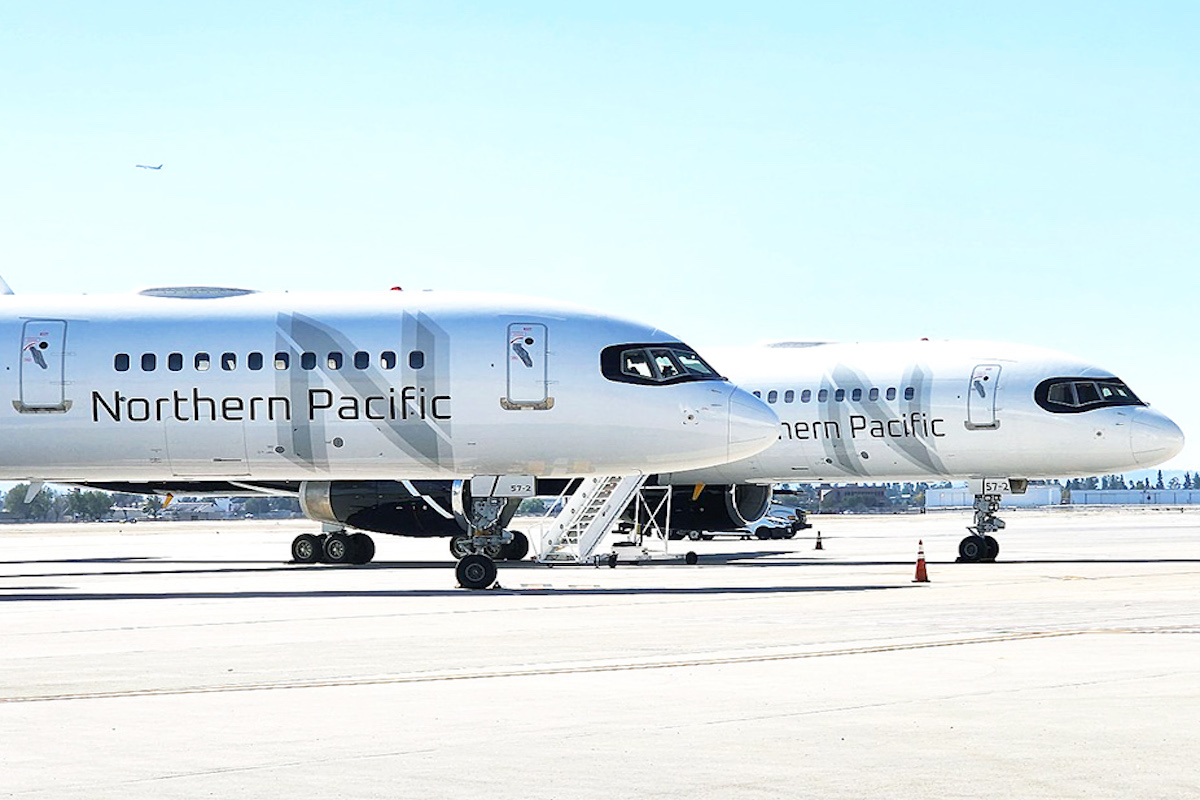 From Northern to New Pacific
A recent lawsuit from BNSF Railway has prompted start-up airline Northern Pacific Airlines (NPA) to reconsider its brand name. As of September 8, 2023, the court's preliminary injunction ensures the airline remains in operation but ceases its use of the "Northern Pacific" label. In response, the airline appears to be transitioning to "New Pacific Airlines".
Currently, NPA's original website features just an "N". Its past social media accounts on platforms like X (formerly Twitter) and Facebook have been deactivated. Aviation news outlet Simple Flying shared that the airline is on its path to rebranding, with the name "New Pacific Airlines" already appearing on some official headers and email signatures. Still, the official change awaits regulatory nods from DOT and FAA. NPA's iconic "N" logo remains, but ticketing systems, promotional content, and the aircraft fleet's paintwork will be updated.
CEO's Take on the Name Game
Rob McKinney, NPA's CEO, indicated they're swiftly transitioning to the new identity. Reflecting on the naming issue, he commented to Simple Flying: "There's always a spectrum of risk when choosing a name. We believed 'Northern Pacific' was a low-risk option, but in this case, our judgment was off."
Apple and Tetris Company Face Legal Action Over Tetris Film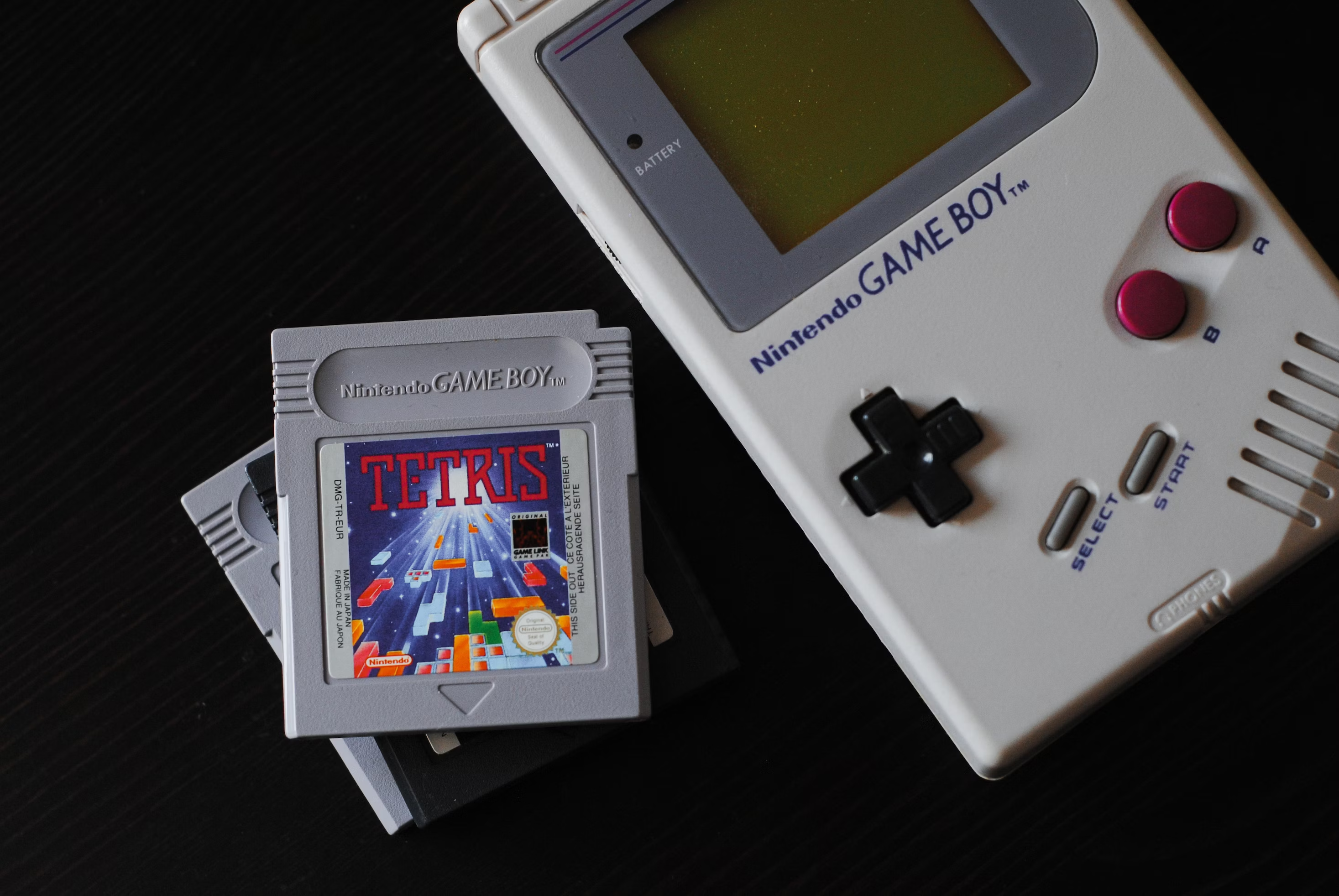 Dan Ackerman, the mind behind the nonfiction book, The Tetris Effect, has initiated legal action against Apple, the Tetris Company, and other parties, post the Tetris film's debut on Apple TV+ in March 2023. Lodged in a New York federal court, the lawsuit alleges intentional copyright infringement of Ackerman's book and claims unfair competition and tortious interference by several defendants involved in the film's creation.
Understanding the Contention:
Ackerman's journey with The Tetris Effect began in 2014, chronicling the video game's Russian beginnings and its ascent to worldwide fame, akin to a Cold War-era political drama. In his research phase, Ackerman held talks with Tetris insiders, including the CEO of the Tetris Company, Maya Rogers, who is among the defendants. Ackerman asserts that after receiving a pre-release copy of his book, Rogers exploited it as a foundation for the film's script without acquiring a proper license. The Tetris Company allegedly withheld licensing rights to the Tetris brand to thwart attempts to adapt The Tetris Effect for the screen.
Ackerman's legal document cites 22 film scenes echoing the overall ambiance, characterization, and events in his book. He is pressing for compensatory and punitive damages equating to 6% of the movie's approximated $80 million production expenditure.
Central to the lawsuit is deciphering the protective scope of the Copyright Act over works embodying historical events or facts. While raw facts aren't copyrightable, their methodical selection and arrangement can be. Both the film and the book relay actual events, but Ackerman contends the movie mirrors his distinctive framing of Tetris's story as a geopolitical drama. His book's narrative arrangement, he argues, is deserving of copyright protection.
A verdict favoring Ackerman might wield repercussions beyond film and TV. It could shape copyright infringement perspectives concerning creative interpretations of factual events in the context of prevalent "web scraping" and AI's data training methodologies.
And there you have it – we've reached the end of this week's round-up of noteworthy legal battles in the world of trademarks and copyright.
As always, we at BrandMonitor are grateful for your continued support and interest in staying informed. We believe that knowledge is power, and staying updated is essential for making better decisions in your personal and professional lives. Have a fantastic week, and we'll see you in our next Weekly Digest!

Stay vigilant, stay informed.
Yours sincerely, the BrandMonitor Team