Japanese YouTuber Convicted for Copyright Infringement Over Gameplay and Anime Content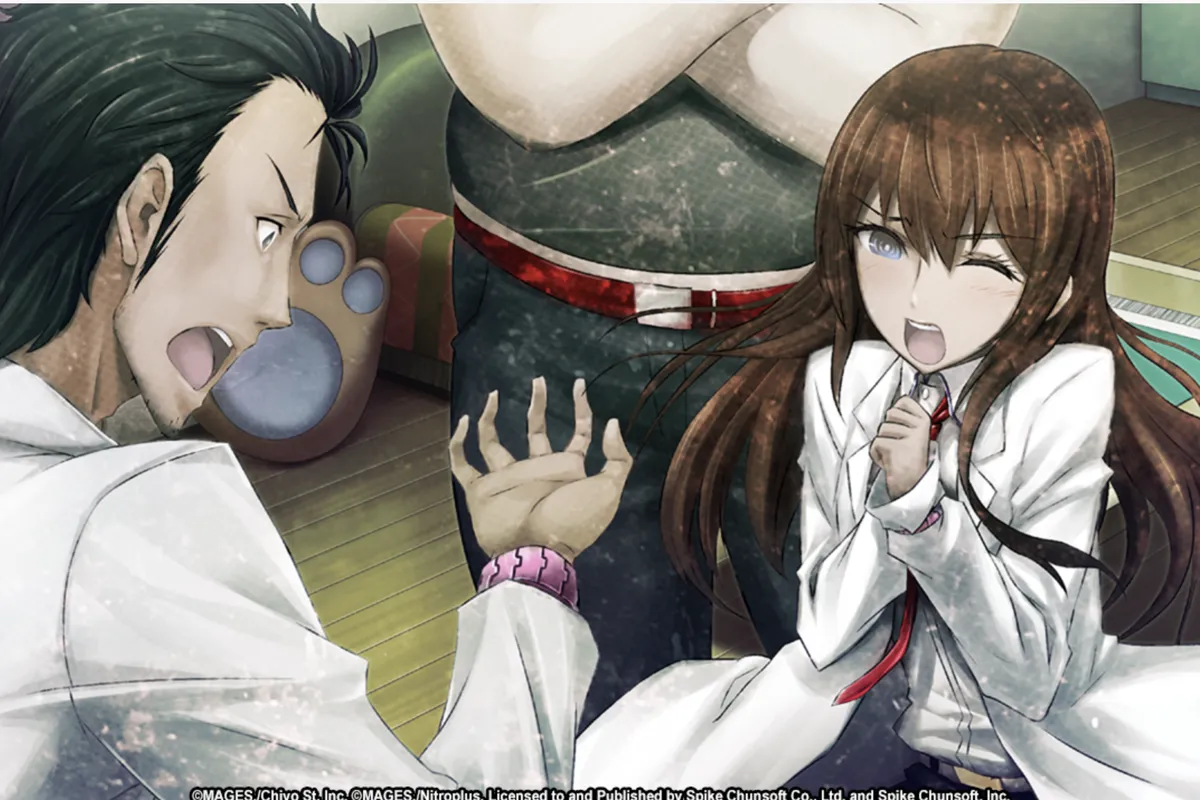 Significant Conviction: A Japanese court recently delivered a landmark verdict in the realm of digital content. Shinobu Yoshida, a 53-year-old Japanese YouTuber, faced a two-year prison sentence and was fined 1 million yen (approximately $6,700 USD) for uploading gameplay and anime videos without acquiring permission from the original publishers.
Details of the Violation: Yoshida's infringement became prominent in May when he was apprehended for uploading videos from the visual novel Steins;Gate: My Darling's Embrace back in 2019. The Content Overseas Distribution Association (CODA), a Japanese organization dedicated to combating piracy, indicated that the main issue arose from Yoshida monetizing these videos. Japanese legislation strictly prohibits profiting from copyrighted material without authorization. Additionally, Yoshida disseminated videos which provided concise summaries of episodes from anime series such as Spy × Family and Steins;Gate.
Significance of the Case: CODA highlighted this as a serious violation wherein videos encapsulating content, particularly endings (spoilers), were posted without consent from copyright holders. The monetization of these unauthorized videos was recognized as a significant breach of copyright law. The prosecution emphasized that Yoshida's actions significantly undermined the creators' efforts in producing original content. They posited that the act of uploading abbreviated versions of anime episodes, especially those from visual novels (a genre predominantly reliant on narrative rather than gameplay), could disincentivize consumers from purchasing the original content.
This case has set a precedent, being the first of its kind in Japan where a conviction of this nature has been delivered.
Yoshida acknowledged his awareness of the illegality of his actions and, during the trial, expressed that his uploads were a part of his personal passion, desiring to share his creations with an audience.
Microsoft Extends Legal Shield to AI Copilot Users for Copyright Concerns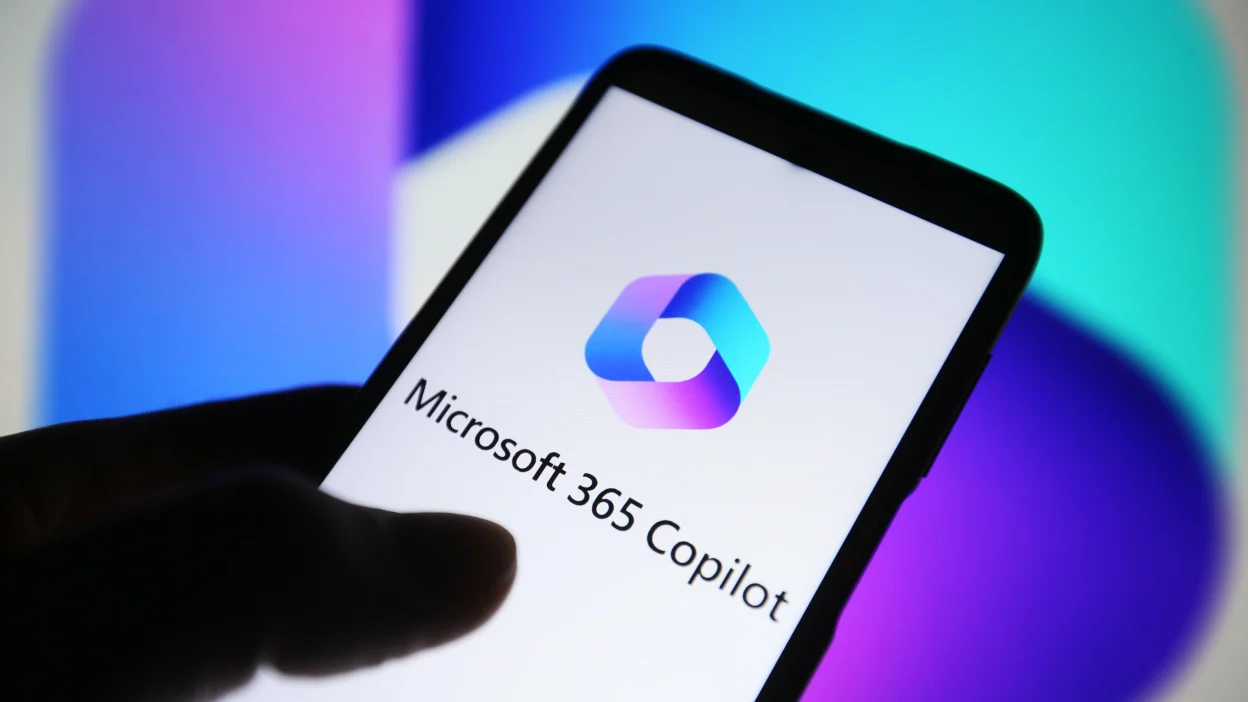 Broadened Safeguard: In an attempt to alleviate user apprehensions concerning the legal implications of AI-generated content, Microsoft recently unveiled a policy offering comprehensive copyright protections for its AI assistant Copilot users.
Company's Assurance: Addressing increasing inquiries from customers about the legal stance on using Copilot services and their AI-derived outputs, Microsoft provided a clear affirmation. The company stated, "Customers can confidently utilize the services and their generated outputs without copyright qualms. If any copyright-related challenges arise, Microsoft will shoulder the potential legal risks." This means that should any third-party initiate a lawsuit against a commercial customer alleging copyright infringement resulting from the use of Microsoft's Copilots or their generated content, Microsoft pledges to champion the customer's defense. The company commits to covering any consequential judgment amounts or lawsuit settlements, provided the customer adhered to Microsoft's in-built product guidelines and content filtration systems.
Specifics of the Commitment: Termed the 'Copilot Copyright Commitment', this policy amplifies Microsoft's pre-existing intellectual property indemnification, now encompassing content fashioned by its AI chatbots and assistants. This protection is specifically extended to paying users, ensuring the content is crafted in alignment with Microsoft's proprietary content filters and safety mechanisms. Echoing its commitment to user safeguard, Microsoft articulated, "Since our commercial users pay for Copilot services, any ensuing legal complications should be addressed by us, not shifted onto the customer."
This initiative is an expansion of Microsoft's broader AI-focused commitments and assurance programs, designed to empower and guide users in the responsible deployment of AI tools like Copilot and Bing Chat Enterprise.
The Perils of AI-Generated Foraging Guides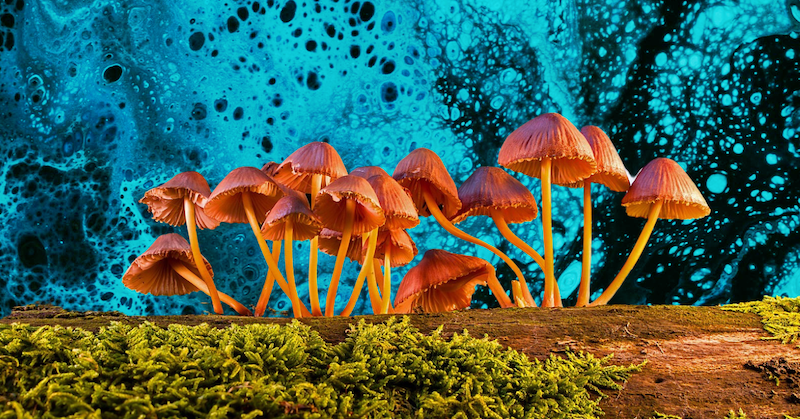 Rise of Suspect Publications: Concerns are mounting over the potential proliferation of AI-generated foraging books available on Amazon. Such publications pose severe risks to amateur foragers who might unwittingly consume toxic plants or fungi, influenced by flawed or misleading information.
A Trend or a Trap?: The popularity of foraging influencers like Alexis Nikole Nelson, with content emphasizing the safe identification of edible flora, has seen an uptick. However, Nelson recently spotlighted the book "Edible Wild Plants of the Midwest" by Chris M. Wilson, available on Amazon. Investigations indicate that Wilson might be a fictitious author, lending credence to speculations about AI-crafted books targeting contemporary market inclinations.
Investigation and Implications: Upon closer examination, some dedicated users have discovered multiple mushroom-related publications on Amazon exhibiting similar content, rife with both grammatical and factual inaccuracies. The gravity of such misinformation is emphasized when considering the lethal consequences of ingesting poisonous species like the death cap mushrooms.
Amazon's Response: Upon being alerted about potential AI-authored books, Amazon has already removed two titles, affirming the company's stance on adhering to content guidelines. Ashley Vanicek, an Amazon spokesperson, stated that content should comply with the platform's guidelines irrespective of its creation methodology, and any non-compliant material would be taken down.
Broader Implications: While AI-authored works span various genres on Amazon, the ambiguity remains concerning how many of these creators openly admit their technological dependencies. Renowned author Jane Friedman encountered multiple subpar publications, purportedly authored by her, potentially a result of AI systems trained on her public writings.
Final Thoughts: Amazon faces a daunting challenge ensuring content authenticity. When delving into the realm of foraging, it is prudent to heed experts' advice, encapsulated aptly by Nelson's mantra: "Happy snacking, don't die."
OtterBox Sues Unauthorized Amazon Sellers Over Counterfeit Cases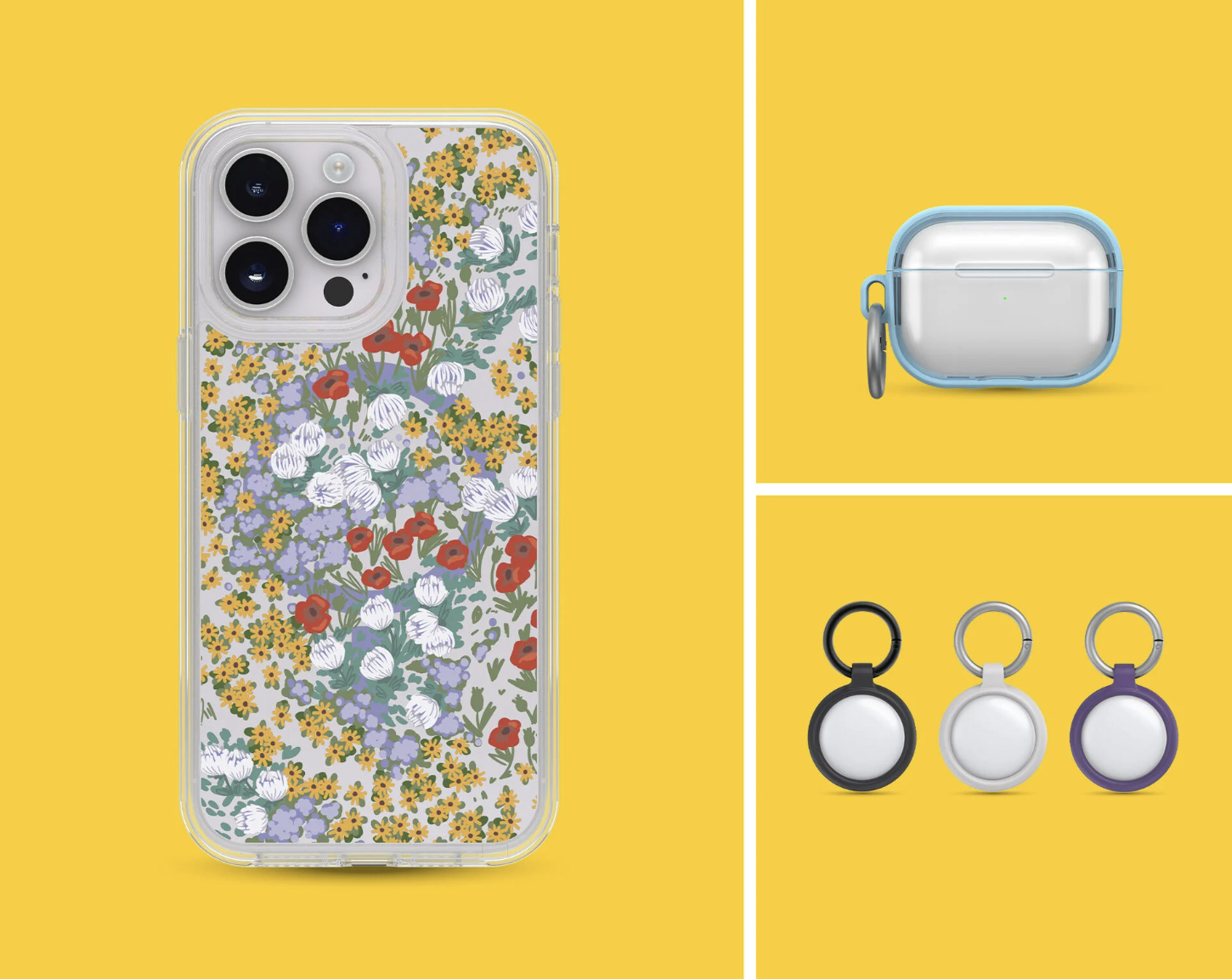 Overview: OtterBox, the popular protective case manufacturer, has initiated legal action against multiple third-party sellers on Amazon Marketplace. These sellers are allegedly dealing in counterfeit protective cases under the OtterBox brand, causing potential harm to the brand's reputation and committing trademark infringement.
Lawsuit Details: Otter Products LLC and Treefrog Developments Inc. are behind the lawsuit against numerous third-party sellers of their products. The lawsuit was instituted at the King County Superior Court.
Counterfeit Sales: OtterBox alleges that unauthorized vendors on Amazon Marketplace have been selling subpar protective cases using the OtterBox trademark. This not only infringes upon their trademark but also potentially damages their brand's image. OtterBox noted, "It is common for these unauthorized sellers to sell diverted products of inferior or otherwise questionable quality in shipments to unwitting consumers."
Named Offenders: Among the accused third-party vendors on Amazon are Retail Simpli, Ernies Galaxy Sales, Coconut Cove, CaseFits, PremeDET, and more as mentioned in the class action lawsuit.
Breach by Authorized Resellers: Surprisingly, some authorized OtterBox resellers have allegedly violated their contractual terms with OtterBox. They have been selling Otter products on online platforms like Amazon without procuring prior written consent, as mandated by their agreement. OtterBox emphasizes that it only permits authorized distributors to retail its products to authorized resellers that have the company's endorsement. Furthermore, the brand's policy only allows these authorized resellers to target end-users, restricting sales to other resellers or anyone planning to resell the products.
Additional Reselling Restrictions: The lawsuit underscores that "Authorized Resellers are also prohibited from selling products on unauthorized websites, including third-party marketplaces such as Amazon, eBay, Walmart Marketplace, or Craigslist, without prior written consent of Otter."
Legal Standpoint: OtterBox's lawsuit alleges that unauthorized sellers are guilty of multiple offenses, including trademark infringement, false advertising, and common law trademark infringement. Meanwhile, authorized resellers who violated terms are accused of breaching contracts.
Demands: OtterBox is seeking a jury trial. Their requests span across injunctive relief and awards covering compensatory, statutory, and treble damages.
Amazon Takes Legal Action Against Counterfeit Sellers Using "Hidden Links" Strategy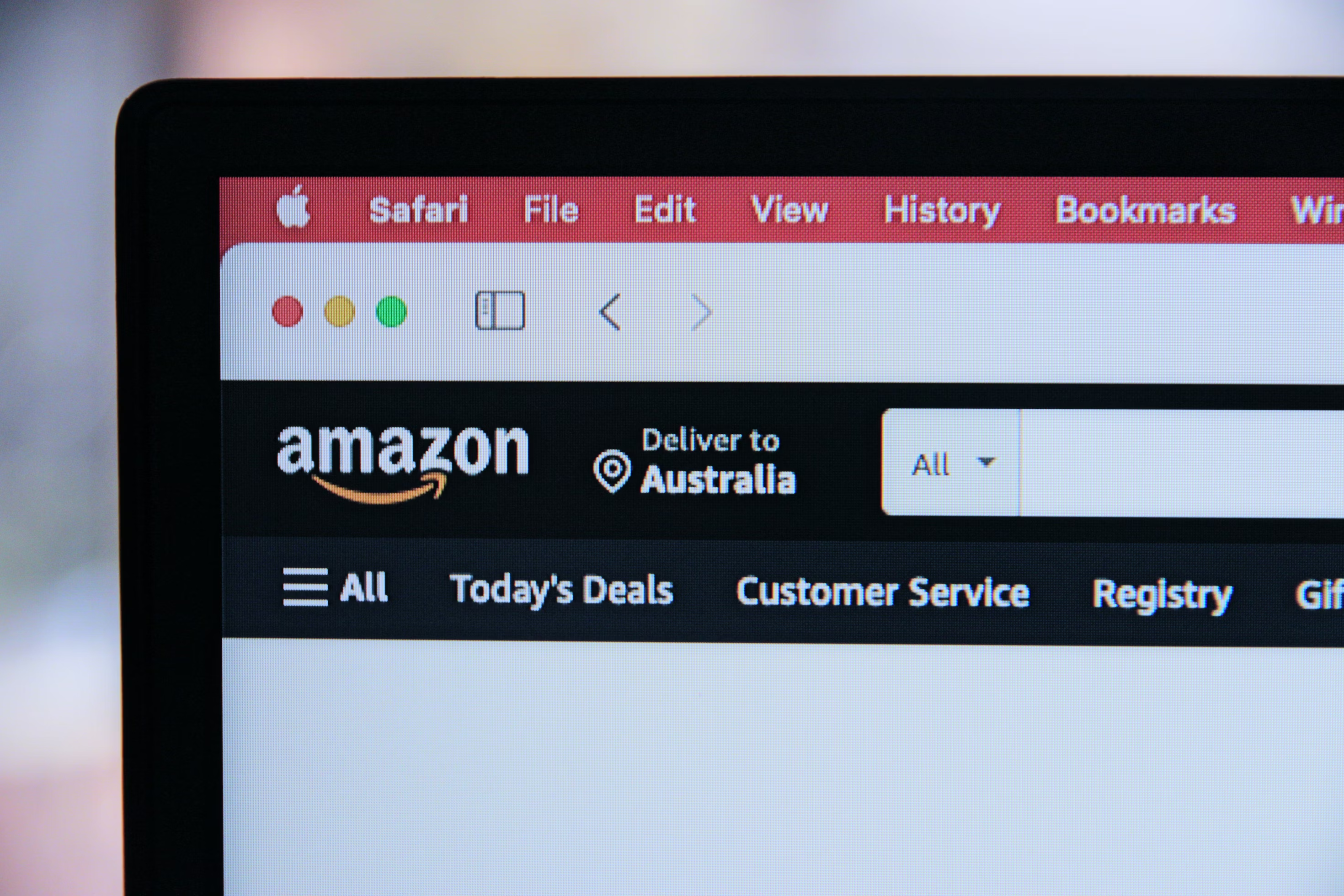 Evading Amazon's Brand Protections: Amazon's Counterfeit Crimes Unit (CCU) has initiated two lawsuits against individuals Kamryn Russell, Ashley Hawat, and other associates. These individuals attempted to sidestep Amazon's anti-counterfeiting measures, utilizing social media platforms to advertise and sell counterfeit luxury items such as jewelry, handbags, and accessories.
Modus Operandi: The duo adopted a "hidden links" strategy. They published links on their social media profiles leading followers to generic Amazon product pages. The actual products, however, were counterfeit luxury goods, often camouflaged by obfuscating brand logos to evade detection. The real nature of these products was then highlighted in their social media posts, urging swift purchases before Amazon detected and removed these listings.
For instance, Hawat, in one post about a luxury beach bag, remarked about Amazon's prompt action against counterfeit goods, urging immediate purchase. Every purchase via these concealed links earned Russell and Hawat a commission.
Amazon's Countermeasures: Amazon remains committed to the global combat against counterfeiting, partnering with various brands to eliminate such products. In 2022 alone, the CCU targeted over 1,300 alleged counterfeiters in regions including the U.S., UK, EU, and China.
Potential Repercussions: Apart from the obvious infringement on brands' intellectual property rights, such acts undermine genuine content creators, who foster communities anchored in trust. Amazon remains steadfast in supporting these creators and pledges to tackle those promoting counterfeit items.
Kebharu Smith, director of Amazon's CCU, emphasized the importance of protecting both Amazon and impacted brands from counterfeiters while also upholding the value of legitimate content creators.
The present lawsuits mirror previous actions by the CCU, one notable instance being a 2021 settlement against individuals employing a similar "hidden links" strategy.
UK-based Vendor Under Investigation for Supplying Counterfeit Jet Engine Parts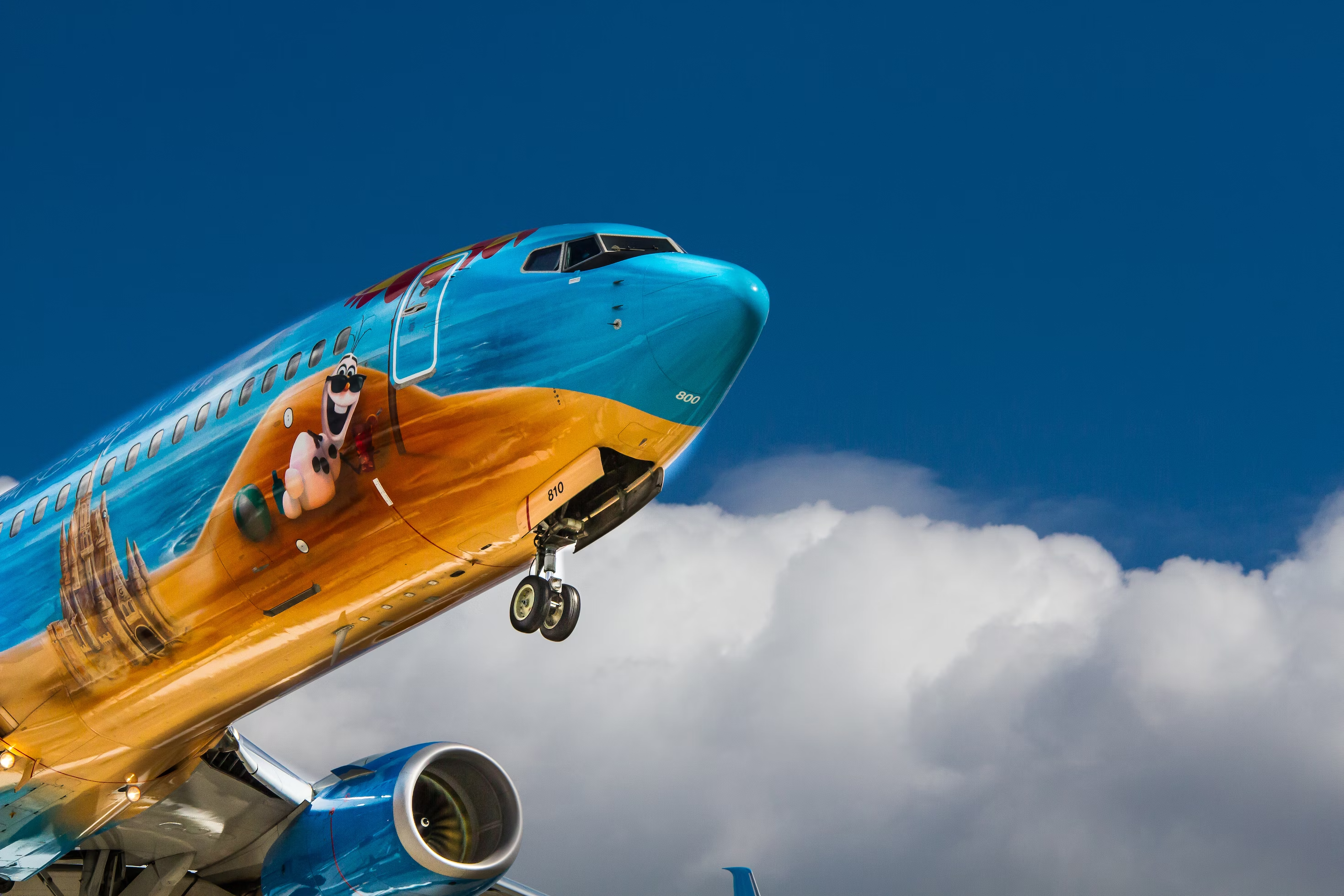 Overview: UK authorities are currently probing a company suspected of providing counterfeit jet engine parts accompanied by fraudulent documentation. This case centers around the CFM56, the world's most widely used jet engine. A variant of the CFM56 powers many 737s and other aircraft models. Due to its vast production, the CFM56 has become an attractive market for counterfeit part vendors.
The CFM56 engine powers the majority of 737s, excluding the earliest (737-100/200) and the most recent MAX models. The engine also features in some A340s, modern KC-135s, and military 707s.
Even though modern A320s and 737s sport newer engines, CFM56 continues to see production for specific military 737s and ongoing fleet support. To date, over 33,000 CFM56 engines have been produced by CFM since the mid-70s. Notably, CFM is a collaborative venture shared equally between GE and Safran.
The high production volume of CFM56 has unfortunately made it a prime target for counterfeit part manufacturers and distributors. Such counterfeit components may be authentic but are usually defective or worn parts accompanied by falsified paperwork to give the illusion of being new and safe.
In July, CFM informed all CFM56 operators and maintenance shops about Safran's tip-off to the European aviation regulator (EASA) regarding dubious engine parts. These parts had been distributed by AOG Technics, a UK-based firm.
All aviation components are shipped with extensive paperwork detailing their provenance and other essential details. In the current incident, AOG Technics supplied engine parts with seemingly fraudulent documents to an engine maintenance service.
As of now, CFM has identified 72 instances where engine components came with counterfeit or tampered certification papers, as per Bloomberg reports. Britain's CAA announced an investigation into the issue in early August, revealing that AOG Technics had provided "Suspect Unapproved Parts" that ended up in aircraft registered in the UK.
EASA and other global aviation bodies are collaborating with the alleged manufacturers of these components. In the 72 reported cases, the manufacturers have verified that they neither produced these documents nor were the original makers of the parts.
The main task now is to identify the actual manufacturers and/or handlers of these counterfeit components. Established in 2015, AOG Technics has refrained from responding to media inquiries. The firm claims to operate warehouses in key locations, including London, Frankfurt, Miami, and Singapore.
Broader Perspective: While the aviation industry has seen instances of counterfeit parts entering commercial planes in the past, accidents due to such components remain exceptionally rare. The industry's rigorous safety protocols and seriousness about this issue play a pivotal role in this. However, the efforts of certain nations like Iran or Russia to procure parts via unofficial channels raise concerns for many.
Counterfeit High-End CPUs Sold on Amazon UK Surprises Consumers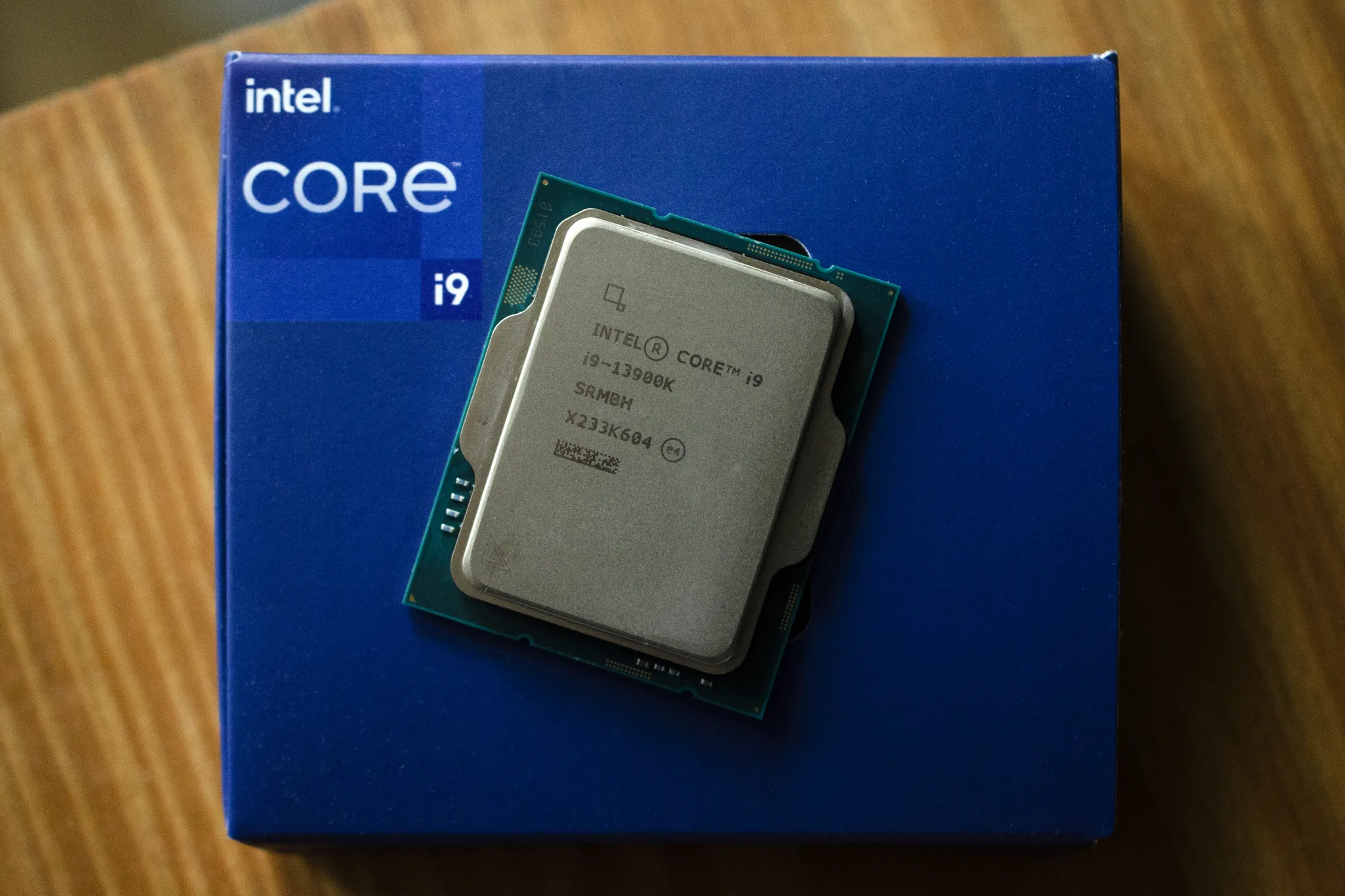 Overview: When we think of counterfeit goods, high-tech computer processors are not typically what comes to mind. However, the gaming community was recently taken aback by a surge in counterfeit Core i9-13900K CPUs being sold on Amazon UK.
A Core i9-13900K, celebrated in the gaming CPU arena, was recently discovered as counterfeit by a Reddit user who made the purchase from Amazon UK.
The unsuspecting user parted with £585 (roughly $736.34) in line with the retail price of the genuine 24-core chip. However, on closer inspection, it turned out that the product was in fact a veiled Core i7-13700K, having had its integrated heat spreader (IHS) replaced.
It's unclear whether the CPU was purchased directly from Amazon or via a third-party seller.
The malpractice of counterfeiting CPUs is not new. Manipulating an IHS to make a basic chip appear as a high-end model has been a prevalent trick in the sector.
Other deceptive strategies comprise affixing counterfeit labels to the IHS, attaching IHS components onto empty PCBs, or utilizing laser engraving to modify the IHS inscriptions.
While there are methods available for consumers to identify authentic processors, many often bypass or remain unaware of this verification step. As a case in point, this particular counterfeit Core i9-13900K was bought in April but the deception was only discovered recently. Given the nuanced performance differences between the Core i9-13900K and Core i7-13700K, the user might not have initially noticed any discrepancies. In some cases, counterfeits are so expertly made that dedicated software, such as CPU-Z, becomes essential for detection.
Intriguing Profit Margin:
Given the retail prices of the genuine CPUs, $599 for the i9 and $419 for the i7, the swindler's earnings from this deceit is a mere $180. This narrow profit margin sparked debates on Reddit, leading to speculations over the veracity of the claims. Some opine that a more transparent scam would replace a Core i9-13900K with a much cheaper chip, like a Pentium or Core i3.
Speculations abound on how the counterfeit CPU made its way into the market. Some theories suggest that the modified chip could be a returned item, altered by a previous customer to dupe Amazon. Others believe it might be the crafty work of an unscrupulous insider.
And there you have it – we've reached the end of this week's round-up of noteworthy legal battles in the world of trademarks and copyright.
As always, we at BrandMonitor are grateful for your continued support and interest in staying informed. We believe that knowledge is power, and staying updated is essential for making better decisions in your personal and professional lives. Have a fantastic week, and we'll see you in our next Weekly Digest!Stay vigilant, stay informed.
Yours sincerely, the BrandMonitor Team