Chrome Hearts Initiates Legal Action Against Shein for Trademark Violations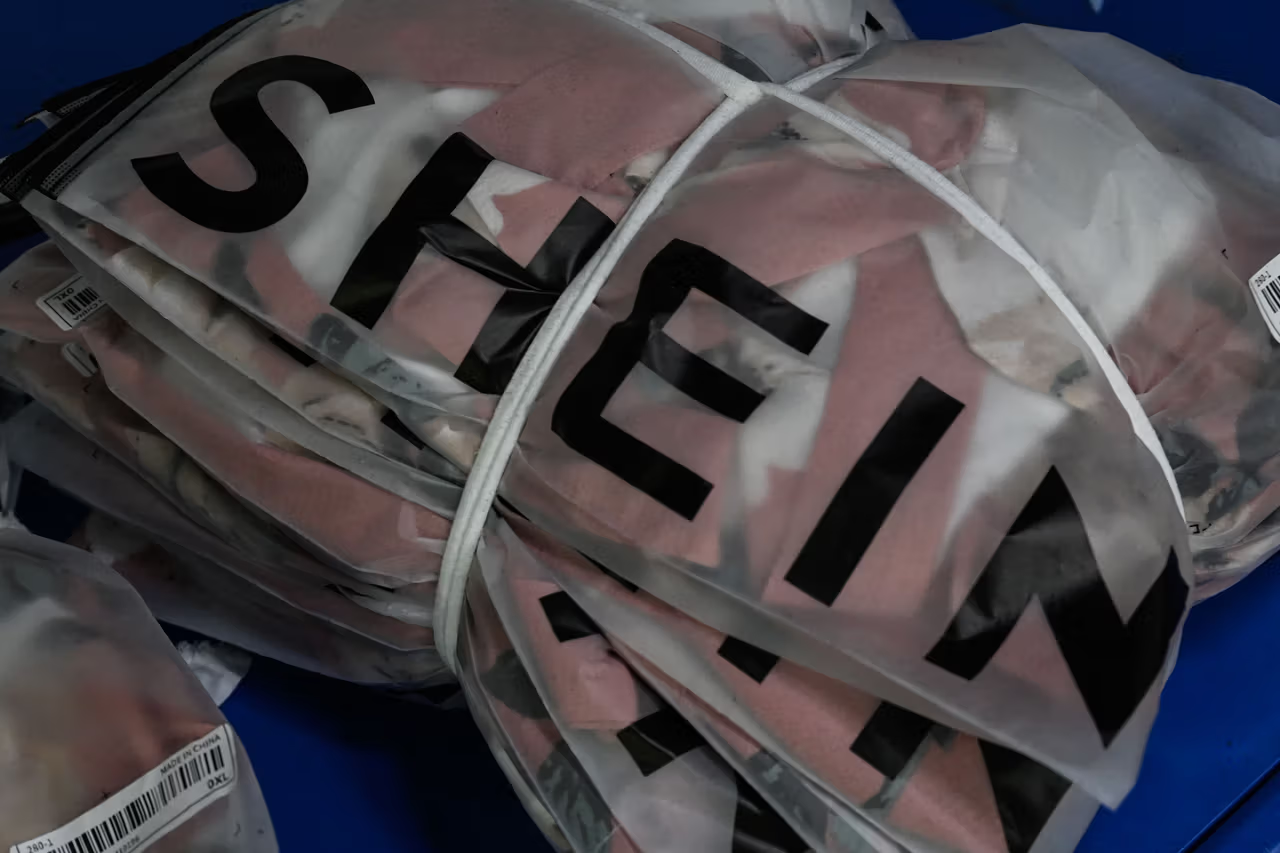 Chrome Hearts, a prominent luxury brand, has initiated legal proceedings against fast-fashion powerhouse, Shein, alleging trademark infringement and unjust competition. The action, recently lodged within the U.S. District Court for the Central District of California, targets Shein's U.S. subsidiaries, namely Zoetop Business and Shein US Services.
The Grounds of the Lawsuit
Chrome Hearts alleges that Shein has been involved in the "manufacture, production, marketing, distribution, advertisement, offering for sale and/or sale" of accessories bearing markings highly reminiscent of Chrome Hearts' distinctive trademarks. Among these registered trademarks are the Cemetery Cross Patch, the CH Plus, and the Dagger Design.
In its complaint, Chrome Hearts articulates that Shein has deliberately deceived consumers, producing items incorporating its unique motifs without any granted permission. An inspection of the said products confirmed their non-authenticity and the absence of genuine Chrome Hearts marks.
This is not the first time Chrome Hearts has defended its intellectual property. With product sales exceeding $1 billion USD, adorned with its registered trademarks, Chrome Hearts has previously filed numerous lawsuits against major companies, including Fashion Nove, Guess, JC Penney, Target, and Walmart, to safeguard its trademark rights.
Through this lawsuit, Chrome Hearts aims to cease Shein's production and sale of products infringing its registered trademarks and requests the recall of any existing items. Furthermore, they seek compensation, with damages potentially amounting to $2 million USD per trademark violation.
It's pertinent to note that Shein has been under legal scrutiny previously. Just this year, separate copyright infringement lawsuits were filed by independent artists in California and global brand H&M.
Jobindex Accuses Google of Copyright Violations: A Landmark Case in Denmark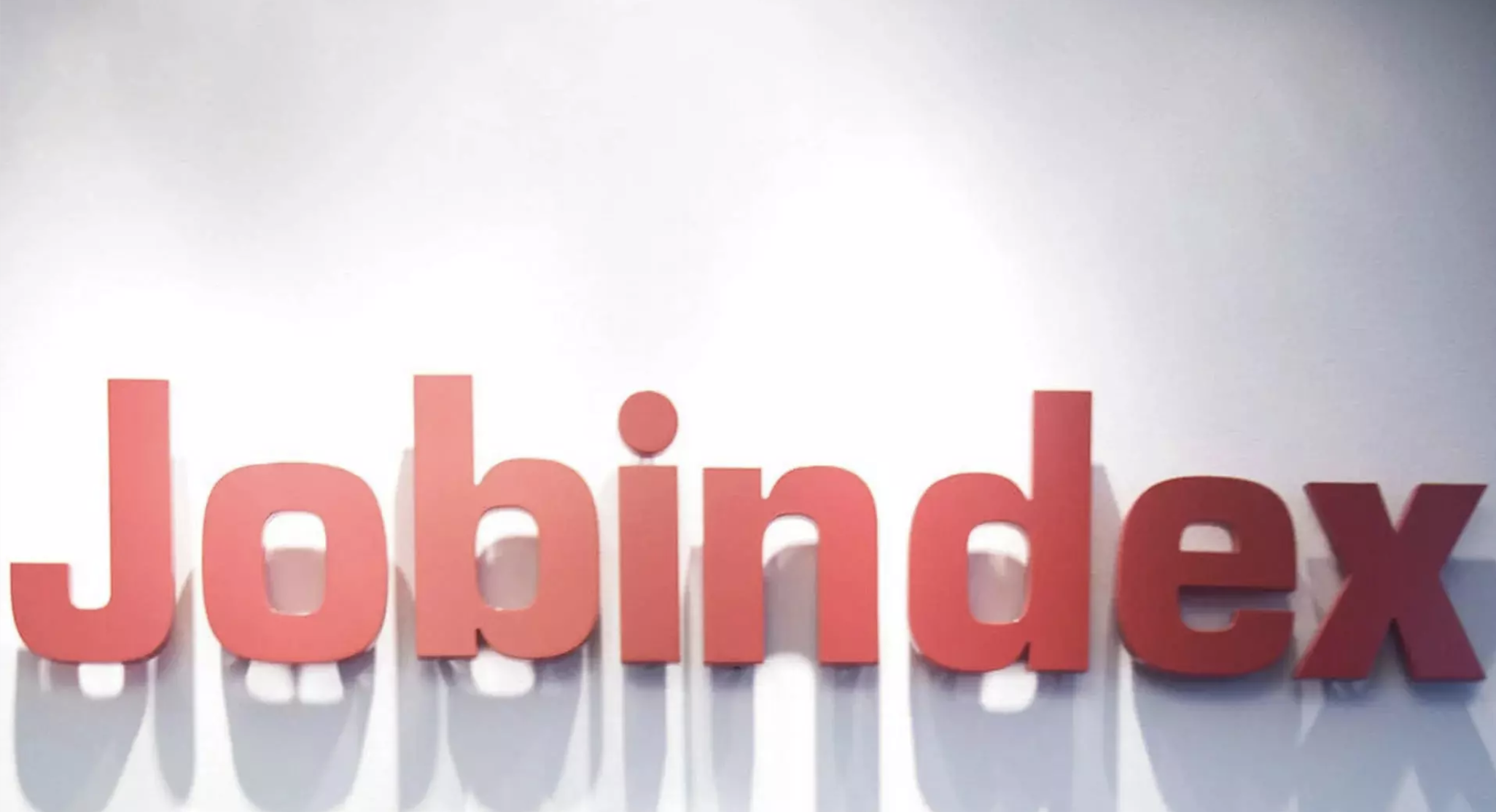 Danish job board provider, Jobindex, has lodged a formal complaint against technology giant Google. The contention stems from Google's unauthorized display of job advertisements from Jobindex on the Google for Jobs platform, an action that took place without the requisite permissions. This move by Google came despite Jobindex's appeal to the EU Commission over a year ago, questioning the legitimacy of the Google for Jobs service's introduction in Denmark.
Representing Jobindex, Danske Medier, a consortium of Danish media entities, has taken the legal route. According to a public statement released on the Jobindex website on August 31, the lawsuit cites clear instances of copyright infringements. Furthermore, it seeks appropriate compensatory damages. The unauthorized advertisements were identified during the summer of 2022.
The crux of the issue lies in Google's alleged replication of job listings without obtaining prior consent. Jobindex's internal analysis also highlighted a noticeable 20% decline in organic traffic stemming from Google, following the debut of the Google for Jobs feature.
Remarkably, this becomes the pioneering instance where European Union copyright regulations are being tested within the Danish judicial system.
While the global tech leader, Google, remains silent and hasn't addressed any inquiries from Staffing Industry Analysts, there are other concerns plaguing Jobindex. An independent report from August 23 revealed a 7.8% reduction in their second-quarter revenue, amounting to DKK 96.6 million (€12.9 million), when juxtaposed with the same timeframe from the preceding year.
Stringent Sentence for Counterfeit Cosmetic Trademark Activities in China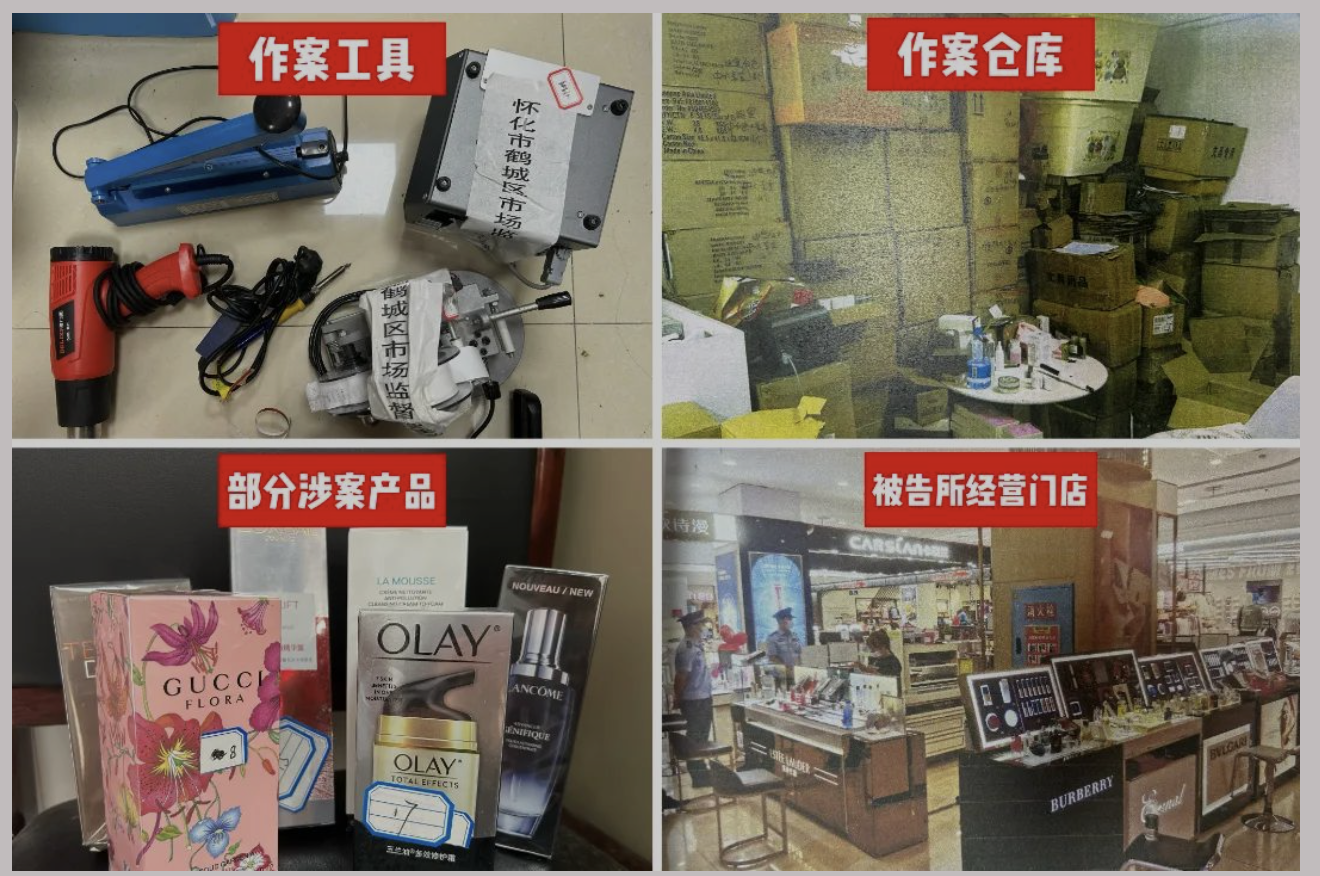 China's robust stance against counterfeiting has been underscored once again. The People's Court of Hecheng, Hunan delivered a severe verdict against He XX for the illicit counterfeiting of registered trademarks belonging to prominent Western cosmetic entities, which encompass brands such as Dior, Hermes, Lancome, and SK-II.
Starting from December 2021, He XX acquired foreign-branded cosmetics like perfumes, lipsticks, and face masks from undetermined sources at discounted rates. Bypassing the required permissions from the actual trademark owners, He XX directed workers to affix labels of Chinese origin on these products, showcasing details like production dates, validity periods, and barcodes. These altered products were then deceitfully portrayed as genuine items to several retailers across regions like Huaihua, Zhuzhou, and Yongzhou, selling them at a markdown ranging from 20% to 30%.
Court's Analysis and Judgment
The Court's rigorous examination revealed that the overall value of cosmetics carrying these fraudulent trademarks exceeded 3.3 million RMB. From this, merchandise worth more than 350,000 RMB had been sold, leaving a substantial amount of 2.9 million RMB unsold.
In its judgment, the Court emphasized that He XX's utilization of registered trademarks on identical products, without securing approval from the genuine trademark proprietors, was particularly grave. Thus, his actions undeniably amounted to a counterfeit trademark offense. Given that He XX was the chief orchestrator in this collective crime, the Court decreed a 4-year prison term, an accompanying fine of 1.8 million RMB, and mandated the recoupment of illicit earnings.
As a reference, Article 213 of China's Criminal Law stipulates punitive measures against unauthorized trademark use, with imprisonment ranging from three to ten years, contingent upon the severity of the transgression.
Major Counterfeit Seizure in Canary Islands Worth €6 Million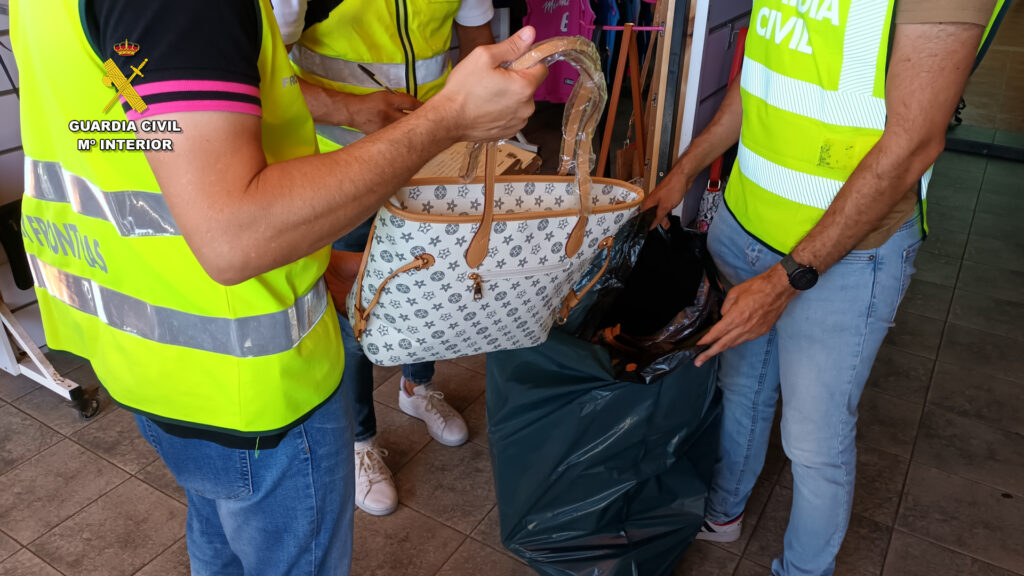 A significant crackdown on counterfeit trade has been executed by the Guardia Civil in the province of Santa Cruz de Tenerife, with a staggering value of more than six million euros. This vast operation, spanning across several islands, has once again underscored the imperativeness of protecting legitimate businesses and consumers from illicit activities.
Sweeping Operations across Retail Outlets
Upon investigating several retail outlets, the police identified a trove of counterfeit items, imitating luxury brands, poised for sale. As part of this extensive crackdown, the Guardia Civil confiscated over 25,000 counterfeit articles. This operation, encompassing 41 businesses and implicating 39 suspects, was reported on Saturday, September 2.
Operation 'LABEL' and its Implications
The enforcement action, aptly termed 'LABEL', began its initial phase in May. The surveillance extended to commercial entities situated on the islands of Tenerife, La Palma, La Gomera, and El Hierro. Through their meticulous surveillance, the authorities unearthed an expansive network trading in counterfeit merchandise.
Such rigorous actions by the Guardia Civil exemplify the unwavering commitment to curtail illicit trade practices, safeguarding the interests of legitimate businesses and unsuspecting consumers.
Thailand's Massive Crackdown on Counterfeit Luxury Goods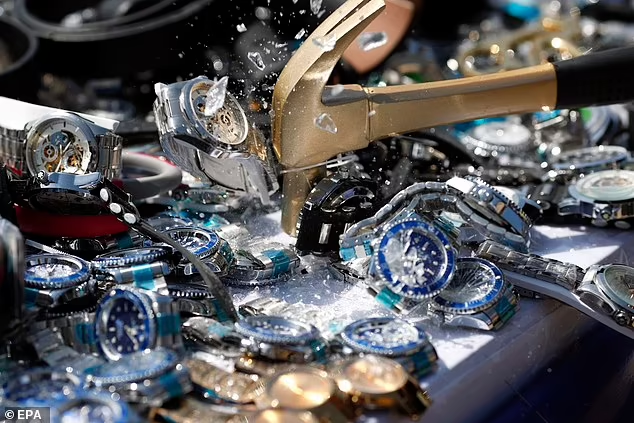 In an orchestrated ceremony in Bangkok, Thai authorities eradicated counterfeit goods estimated at more than £13 million. This proactive measure underscored Thailand's dedication to tackle the proliferation of counterfeit items and to ensure consumer safety.
Annual Purge of Counterfeit Products
A staggering 1.2 million counterfeit items, including imitation Rolex watches and Louis Vuitton handbags, were systematically destroyed in Bangkok's multipurpose yard. The visuals of the event were powerful: Rolex replicas were hammered to smithereens, and Louis Vuitton and Chanel knock-offs were snipped apart, all in a bid to eliminate the counterfeit culture deeply rooted in the market. An array of other products, like cosmetics, glasses, car parts, toys, and more, also met their end in this comprehensive destruction ceremony.
Wutthikrai Leeviraphan, the Department of Intellectual Property's director general, emphasized Thailand's commitment to showcasing its rigorous intellectual property regime to the global community. He remarked on the significant drop in arrests, owing to collaborative efforts between the government, private sector, and increased vigilance in e-commerce platforms. Colonel Ying Nutrawee Jamchamrat of the Internal Security Operations Command also highlighted the potential hazards of using counterfeit products.
The event was attended by a diverse group comprising the Royal Thai Police, Ministry of Commerce, foreign embassy representatives in Thailand, and the armed forces.
In related events, Thai Prime Minister Srettha Thavisin, freshly instated as the 30th prime minister of Thailand, met with vendors at Thaiphat Market. The new leader has pledged to revitalize the pandemic-impacted Southeast Asian economy, boost household incomes, support small businesses, and address economic disparities.
Google's SynthID: A Tool to Identify AI-Generated Images and Tag Them with Watermarks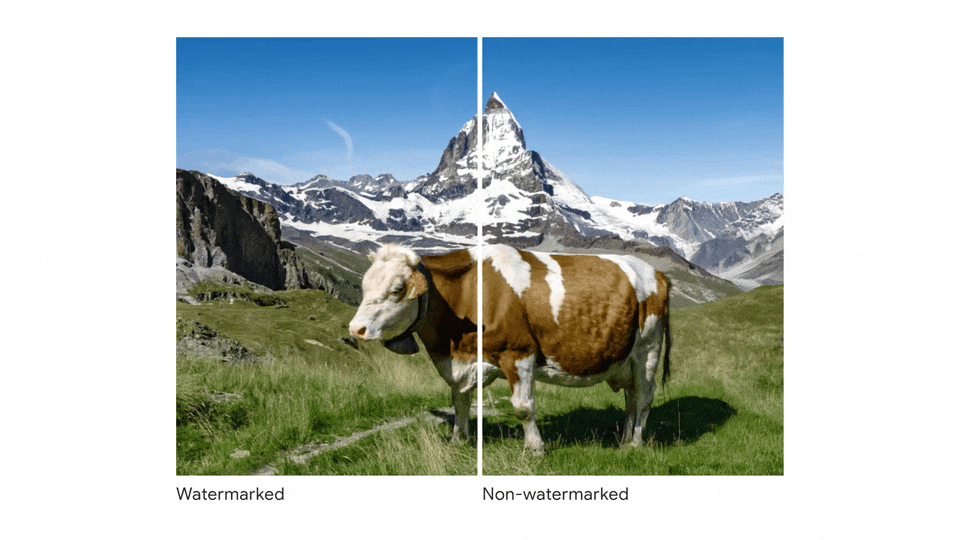 In a significant move to combat the challenges of distinguishing computer-generated imagery from real ones, Google has released a beta version of SynthID. This tool, primarily designed for watermarking AI-created images, comes in response to the growing concern about misinformation and content authenticity.
In collaboration with Google Cloud, Google's AI subsidiary introduced SynthID. Unlike traditional watermarks, which are easily discernible, SynthID imprints a digital watermark within an image's pixels. This makes the watermark undetectable to human eyes but allows for easy identification of AI-generated content.
Initially, SynthID will be accessible to a select group of Vertex AI users who are using Imagen, an advanced text-to-image model. As synthetic imagery becomes increasingly sophisticated, discerning it from non-AI-generated content has become a herculean task. Recognizing this need, Google aims to provide a solution that will help prevent the unintentional or deliberate spread of misinformation.
The Nitty-Gritty of SynthID's Functionality
Traditional watermarks, whether they are translucent symbols or names sprawled across images, can be easily modified or removed, making them an unreliable method for identifying AI-produced images.
SynthID's design ensures the watermark remains intact, even after the image undergoes alterations such as color changes, filters, or when saved using lossy compression schemes. Its underlying technology consists of two intertwined deep learning models – one for watermarking and the other for identification. The models are optimized to identify watermarked content accurately while making the watermark blend seamlessly with the original content.
Enhanced Confidence in AI Content Identification
While not completely immune to all forms of image manipulations, internal tests of SynthID have shown promising results against common image edits. The tool provides three levels of confidence to interpret the watermark identification results. If a digital watermark is found, it indicates that parts of the image have likely been generated by Imagen.
Moreover, SynthID works harmoniously with other image identification methods based on metadata. Though metadata provides essential information about an image, it can be easily altered or lost during editing. SynthID's watermark, embedded directly into the image's pixels, remains detectable even in such cases.
Google envisions an ecosystem where AI-generated content is produced responsibly. As generative models diversify and become more advanced, tools like SynthID will need to evolve and adapt. Feedback from users will play a crucial role in refining SynthID's features and expanding its applicability across different AI models.
There is potential for the technology to be integrated into more Google products soon. With this, Google hopes to empower individuals and organizations to responsibly engage with AI-generated content.
Temu Debuts in the Philippines Amidst Southeast Asian Expansion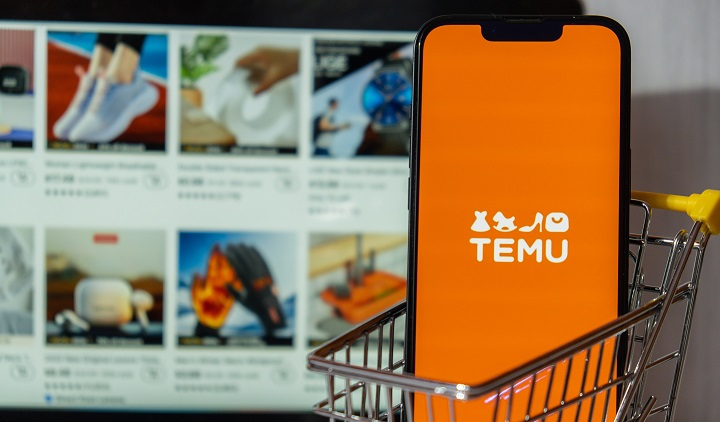 E-commerce platform Temu, under Pinduoduo, has initiated its expansion into Southeast Asia with its launch in the Philippines. To celebrate its introduction, Temu has rolled out up to 90% discounts on various products including T-shirts and kitchen appliances. Following its successful launches in Japan, South Korea, Europe, Australia, and New Zealand earlier this year, Temu now has a presence in over 38 countries.
However, the platform has encountered legal challenges. A July 2023 report from Wired highlighted copyright infringement lawsuits against Temu, alleging that sellers replicated products and misappropriated Amazon's content. Additionally, Temu has taken legal action against rival, Shein, accusing it of US antitrust law violations in collaborations with clothing manufacturers.
And there you have it – we've reached the end of this week's round-up of noteworthy legal battles in the world of trademarks and copyright.
As always, we at BrandMonitor are grateful for your continued support and interest in staying informed. We believe that knowledge is power, and staying updated is essential for making better decisions in your personal and professional lives. Have a fantastic week, and we'll see you in our next Weekly Digest!

Stay vigilant, stay informed.
Yours sincerely, the BrandMonitor Team