Major Record Labels Initiate $412 Million Copyright Infringement Lawsuit Against Internet Archive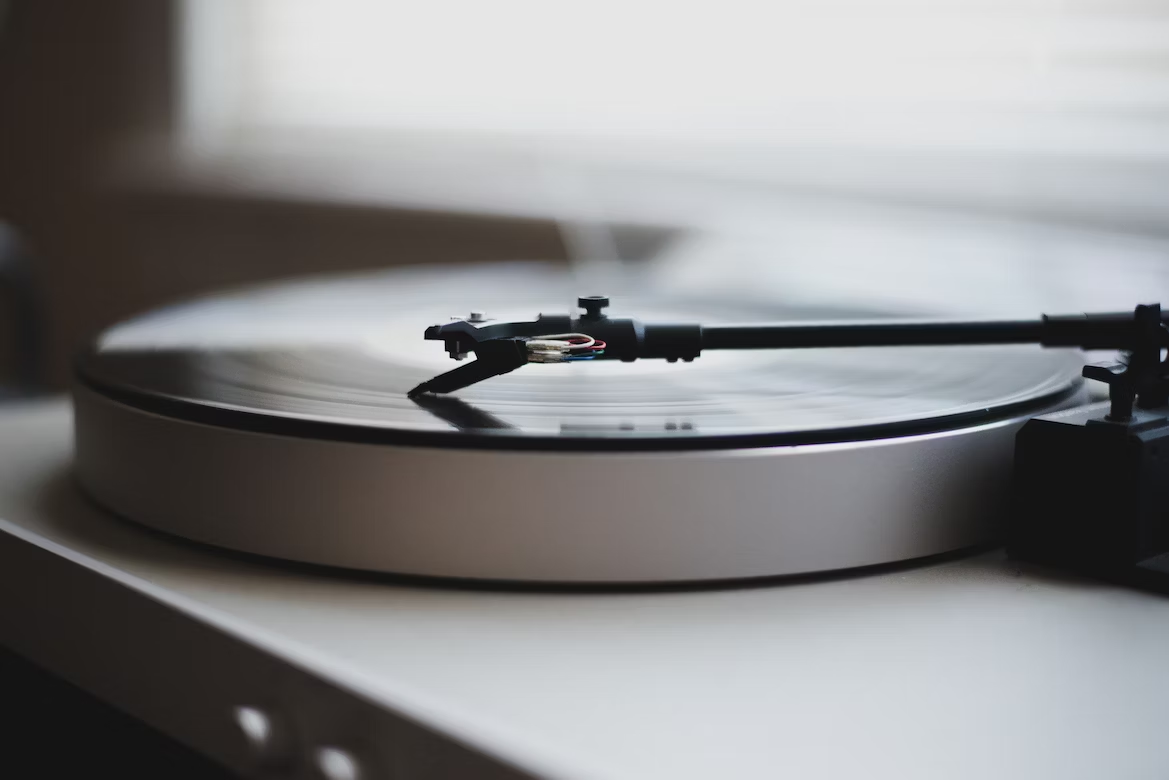 The Allegations: Unlawful Distribution of Vintage Music Collections
UNIVERSAL MUSIC GROUP, Sony Music Entertainment, Capitol Records, and their peers recently initiated a copyright infringement lawsuit against Internet Archive, its founder Brewster Kahle, and other associates. The central matter of contention is the organization's "Great 78 Project". This initiative has allegedly acted akin to an "illegal record store", making available 2,749 pre-1972 musical works from renowned artists such as Frank Sinatra, Ella Fitzgerald, and Bing Crosby.
Background and Copyright Concerns
The "Great 78 Project" was introduced by Internet Archive as an endeavor for "the preservation, research, and discovery of 78rpm records." However, the plaintiffs argue that this project violates copyright laws. The specific claim is that the Internet Archive, by making these files accessible to the public, has "reproduced and distributed without authorization Plaintiffs' protected sound recordings."
Internet Archive, established in 1996, represents itself as a digital library aiming to "provide Universal Access to All Knowledge". It offers free access to its vast collection of over 400,000 recordings to researchers, historians, and the public. However, the Plaintiffs, including UMG Recordings and Sony Music, among others, contend that their copyrighted works have been unlawfully distributed through Internet Archive numerous times.
The Defense and Potential Consequences
The complaint states, "Internet Archive seeks to provide free access to music irrespective of copyright." The suit suggests that the defendants' actions stem from a disregard for copyright law, even accusing them of being "mass infringers".
While the Internet Archive and the record labels have yet to comment, the lawsuit's stakes are high. If found guilty, the potential statutory damages for each copyright violation could amount to $150,000, totaling over $412 million, along with associated legal fees and further court-determined reliefs.
It's noteworthy to mention that the Internet Archive had previously faced legal challenges from book publishers concerning digital reproduction of copyrighted books, wherein the court ruled in favor of the publishers.
Author discovers AI-generated counterfeit books written in her name on Amazon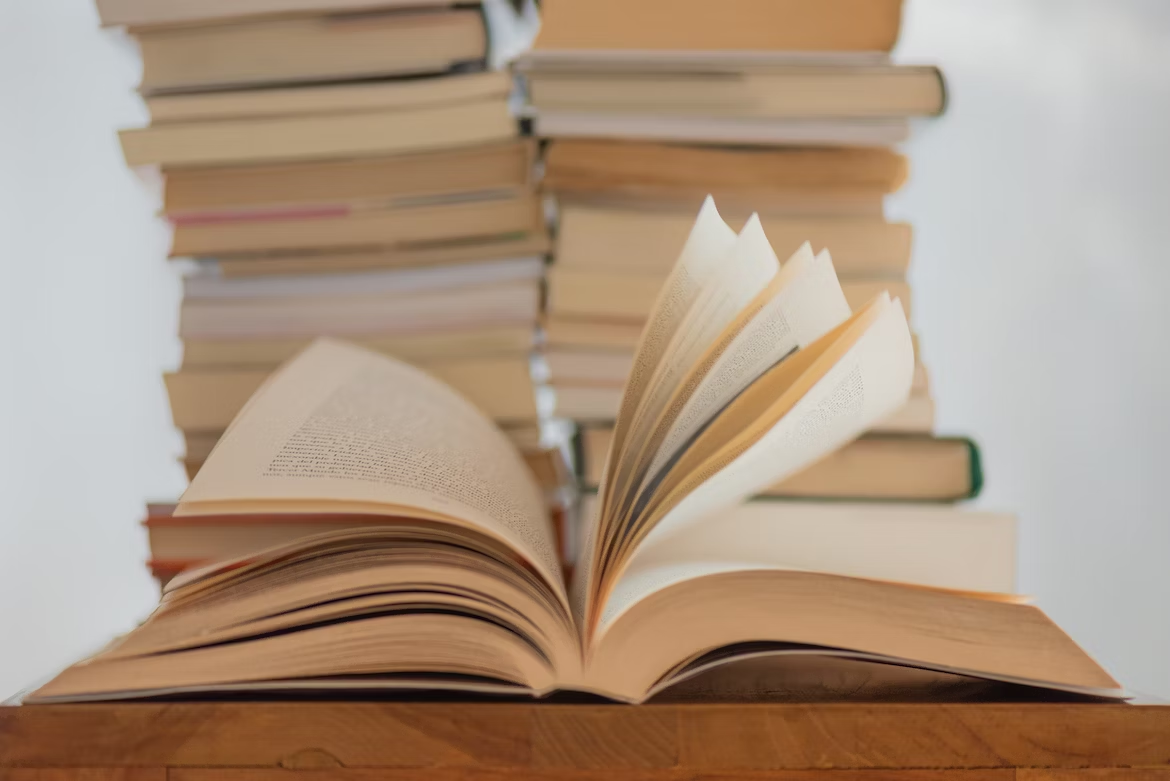 The Dilemma: Counterfeit Books and Author Reputation
Esteemed author Jane Friedman was taken aback upon discovering multiple counterfeit books attributed to her name on platforms like Amazon and Goodreads. These listings, which were likely brimming with either nonsensical content or AI-generated material, remained available even after Friedman raised concerns. It wasn't until her grievances gained traction on social media that any action was taken.
Detailing her ordeal in a blog post, Friedman expressed concerns over unsuspecting readers who might think she actually penned these faux books. She stated, "Most likely they've been generated by AI." These counterfeit operations exploit Amazon's algorithms, aiming to profit from bogus sales. Notably, previous reports have highlighted the proliferation of AI-generated books and their subsequent dominance on Kindle bestseller lists.
Friedman's worry stems not just from the sale of these fake books, but the potential damage to her credibility as an author. Surprisingly, removing these inaccurately attributed works from platforms like Goodreads isn't straightforward. It involves authors liaising with volunteer "librarians" and engaging in forum threads. As for Amazon, Friedman was asked for "trademark registration numbers" in relation to her claims. Without a trademark for her name, Amazon initially declined to remove the listings.
The Larger Issue: AI, Fraud, and Misattribution
Jane Friedman is not the lone voice in this predicament. On the social platform X (previously Twitter), multiple authors, including Jane Ward and Sarah Rose, shared similar tales of misattribution and counterfeit listings. Responses to Friedman's posts indicated that such impersonations are alarmingly frequent on both Goodreads and Amazon.
Generative AI's capability to inundate platforms with low-quality content poses a significant challenge. These systems enable the effortless creation of mass content, making the task of differentiating genuine work from counterfeits even more challenging. The pressing question is: how will platforms like Amazon and Goodreads, which serve vast audiences, shield both authors and readers from fraud and misattribution?
Friedman's plea is clear. "Amazon and Goodreads, I urge you to swiftly implement mechanisms to confirm authorship or allow authors to easily counteract books falsely attributed to them."
New research exposes the dark side of social media influencers: facilitating counterfeit trade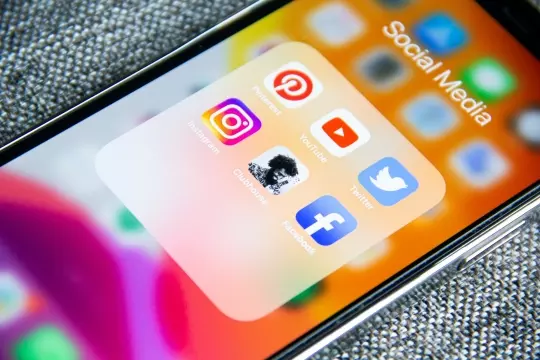 The Study and Its Revelations
Recent research conducted by the University of Portsmouth has unveiled the unnerving connection between social media influencers and the surge in counterfeit goods. This study, presented in the Deviant Behaviour Journal, estimated that a staggering 22% of social media-active consumers aged 16-60 have acquired counterfeit products endorsed by influencers.
The counterfeit market, which holds a staggering worth of up to $509 billion and constitutes 2.5% of global merchandise trade, results in a multitude of issues. These range from economic setbacks for bona fide businesses and the emergence of exploitative working environments to bolstering crime syndicates and even national security threats.
Influencers and Their Growing Influence
Influencers on social media platforms have capitalized on their amassed trust and popularity, becoming instrumental tools for counterfeiters to market their unauthorized merchandise. These influencers have effectively displaced the traditional risk assessments consumers would usually make before a purchase.
Professor Mark Button, a notable figure at the University of Portsmouth, accentuated the role of these influencers, stating that in today's digital commerce landscape, influencers are the reigning elite. Their endorsements and recommendations have usurped consumers' own judgments, especially when gauging purchase risks.
Demographics Most Susceptible to Counterfeit Endorsements
The study's findings revealed that young adults, specifically those aged 16-33, are thrice as likely to fall for counterfeit endorsements compared to their older counterparts aged 34-60. Men, in particular, accounting for a whopping 70% of the buying population, are more inclined towards these counterfeit purchases.
Dr. David Shepherd from the University of Portsmouth emphasized the potential dangers of these counterfeit products, mentioning the perilous working conditions in counterfeit factories and urging consumers to exercise caution when heeding endorsements from social media influencers.
The Call for Stronger Regulations and Consumer Awareness
Considering the global reach of counterfeit markets and the ubiquity of social media, the ramifications of this study are extensive. It underscores the urgent need for a collaborative approach between industry stakeholders and regulatory bodies to tackle the burgeoning threat posed by counterfeit goods and misleading influencer endorsements.
Additionally, the research accentuates the responsibility of social media platforms and authentic brands. There's a clarion call for these entities to intensify efforts in monitoring content and advertisements, ensuring they don't inadvertently bolster the counterfeit market.
Tackling the counterfeit dilemma necessitates a holistic strategy encompassing consumer education, reinforced regulations, and rigorous enforcement measures. It's imperative to address the underlying causes of consumer susceptibility and specifically target the deceptive marketing tactics of deviant influencers.
To this end, Professor Button concluded by highlighting the profound concerns this study presents, especially concerning vulnerable demographics. He asserts the necessity for all relevant stakeholders, including brands, regulatory agencies, and law enforcement bodies, to unite in dismantling these deceitful influencer operations and their supporting networks.
Main Consumer Vulnerabilities Identified by the Study:
High Susceptibility to Influence: Young consumers, particularly those up to 33 years old, are exceptionally vulnerable to social media endorsements.
Low Risk Awareness: Younger demographics often sideline quality and safety considerations, making them more likely to purchase counterfeit goods.
High Risk Appetite: Younger adult males exhibit a higher risk threshold, driving them towards more risky purchasing behavior.
Rationalisation: Young consumers often justify counterfeit purchases by pointing to reasons such as overpriced authentic goods or perceived quality.
Thousands of fake branded football shirts and clothing seized by police in Spain.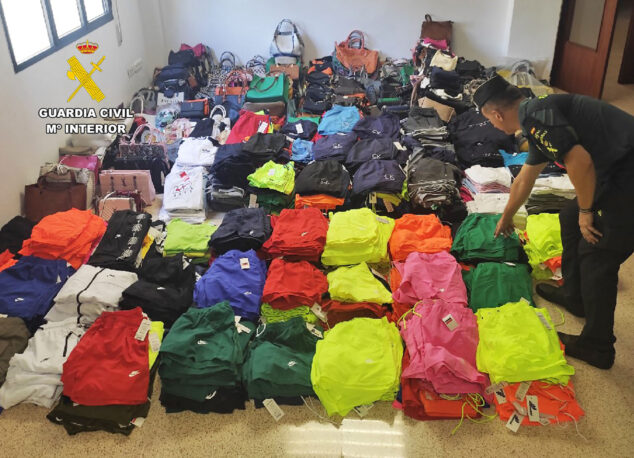 In July, the Calp Civil Guard Fiscal and Border Patrol pinpointed illegal sales of counterfeit football kits across several stores in Benidorm. Concurrently, the Moraira Civil Guard Post identified multiple stalls in the Moraira market vending potentially counterfeit clothing and leather goods. This led to a joint operation, culminating in a series of inspections on August 3. These inspections, performed at the Benidorm stores, were accompanied by judicial brand experts.
Hidden Merchandise in Benidorm
At one Benidorm store, the officers uncovered a significant portion of the counterfeit stock cleverly hidden within the store's walls. These secret compartments, camouflaged with the same material as the store's walls, contained packages filled with counterfeit luxury apparel.
Surprise Raid in Moraira Market
On August 4, the Civil Guard, supported by a judicial expert and the Teulada Local Police, inspected an additional nine stalls in Moraira. With the knowledge that such counterfeit sellers often remain vigilant against potential raids, the authorities executed a swift and unanticipated intervention.
After a meticulous examination of the items on display, the investigators confirmed these items were imitations of renowned and valuable brands. The stall owners failed to provide proof of the merchandise's lawful origin, lacking brand registration certifications and lacking evidence that the goods were sourced from authorized dealers.
In total, 3,470 counterfeit items were confiscated: 1,772 from Benidorm and 1,698 from Moraira. Expert inspection revealed that even though some of these imitations were of high craftsmanship, their material quality significantly paled in comparison to the genuine products. Interestingly, a few of the counterfeits represented brands that hadn't been forged before.
Twelve individuals, responsible for the involved establishments, are under investigation for purportedly committing twelve crimes against industrial property. The case details were presented to the Benidorm Investigating Court on Thursday, August 10, which will oversee the proceedings.
VOLVO's Trademark Opposition Against VOLVOX Overturned by Japan Patent Office

In our previous digest issue, we discussed how the fashion brand Tommy Hilfiger's complaint against H by FIGER SPORTS was rejected. The reason given was that the brands sound too different and their logos don't resemble each other. Today, we're covering a similar case, but this time it's between the companies Volvo and Volvox, whose names differ by just one letter.
The Japan Patent Office (JPO) has overruled a trademark opposition presented by Volvo Trademark Holding AB against the mark "VOLVOX". The core reasoning was the dissimilarity between the two marks and the improbable likelihood of confusion with "VOLVO".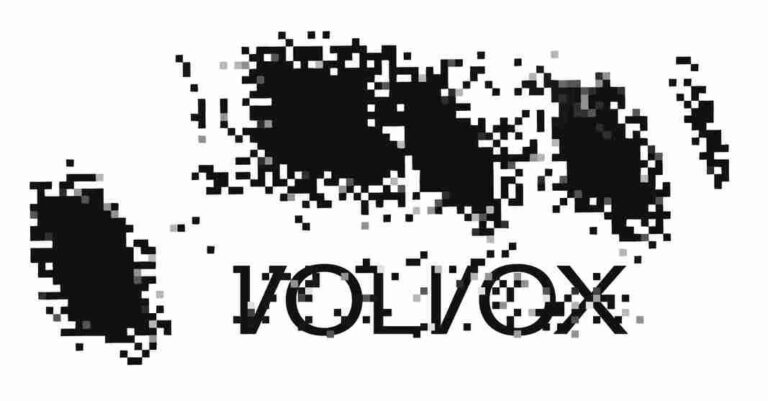 Details on the Opposed Mark
VOLVOX Co., Ltd. submitted the opposed mark (not pictured here) for advertising and publicity services under class 35 to the JPO on March 4, 2022. The protection was sanctioned by the JPO for the opposed mark on August 8, 2022, and it was subsequently announced for post-grant opposition on August 25, 2022.
On October 25, 2022, Volvo Trademark Holding AB registered its opposition against the opposed mark within the statutory two-month period post its publication. VOLVO demanded the cancelation of the opposed mark, citing it as a violation of Article 4(1)(x), (xi), and (xv) of the Japan Trademark Law. In support, VOLVO mentioned its prior TM Reg no. 4729933 for the wordmark "VOLVO" related to advertising, publicity services in class 35, among other services.
VOLVO's primary contention was the apparent similarity between "VOLVOX" and "VOLVO" in terms of visual, auditory, and conceptual facets, especially given the well-established reputation of "VOLVO" as an identifier for VOLVO automobiles.
Although the Board did recognize the wide popularity and reputation of the "VOLVO" mark as associated with VOLVO vehicles, they did not find the two marks to be similar. Their rationale was as follows:
The opposed mark is pronounced as 'vol-voks' and signifies 'freshwater green algae of the genus', whereas "VOLVO" is sounded as 'Volvo' and denotes 'brand name of automobiles manufactured and sold by VOLVO'.
The addition of the letter "X" and any figurative elements in the opposed mark makes it distinctly different from VOLVO both visually and aurally.
Conceptually, due to their disparate meanings, there is no potential for confusion between the two.
The Board, therefore, concluded that considering the minimal similarity between the two marks, consumers would not likely misassociate or mix up "VOLVOX" with "VOLVO", even when applied to similar services.
Given these findings, the Board rejected VOLVO's opposition in its entirety and ruled in favor of maintaining the validity of the "VOLVOX" mark.
And there you have it – we've reached the end of this week's round-up of noteworthy legal battles in the world of trademarks and copyright.
As always, we at BrandMonitor are grateful for your continued support and interest in staying informed. We believe that knowledge is power, and staying updated is essential for making better decisions in your personal and professional lives. Have a fantastic week, and we'll see you in our next Weekly Digest!
Stay vigilant, stay informed.
Yours sincerely, the BrandMonitor Team