Huawei Unveils Royalty Rates for Patent License Programs
In a recent landmark announcement, Huawei, a global giant in patent holding, has disclosed royalty rates for its patent licenses related to handsets, Wi-Fi, and IoT programs, underlining its commitment to IP protection and balanced tech innovation.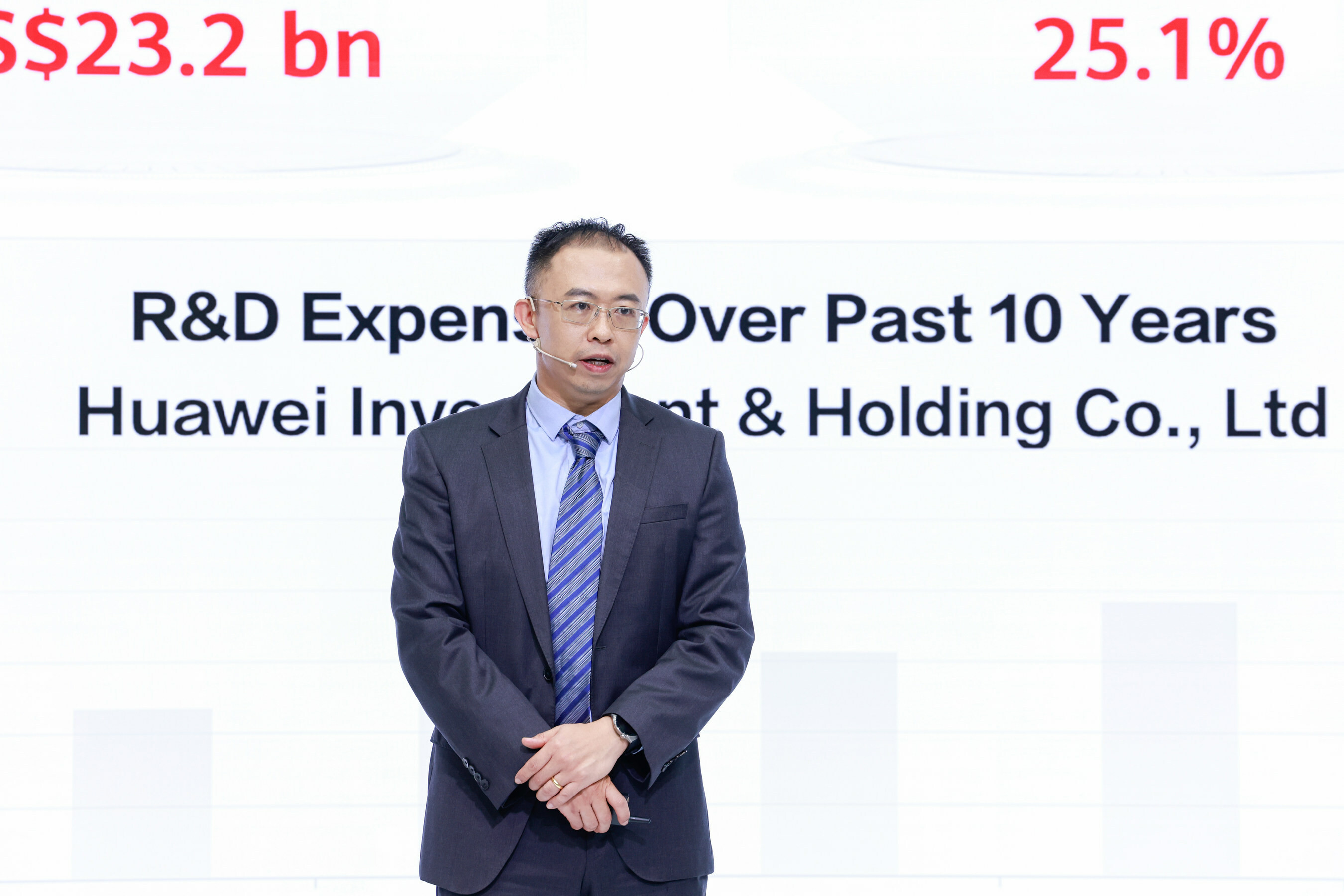 "Huawei's goal is to share our cutting-edge patent innovations with the world, fostering sustainable industrial development worldwide," said Chief Legal Officer, Song Liuping.
The announcement was made at Huawei's annual flagship event in Shenzhen, aptly titled "Bridging Horizons of Innovations: Sharing IP, Driving Innovation." The event emphasized the importance of licensing standard essential patents (SEPs) on fair, reasonable, and non-discriminatory (FRAND) principles.
Royalty rates announced include $1.5 per unit for 4G handsets, $2.5 per unit for 5G handsets, and $0.5 per unit for Wi-Fi 6 consumer devices. For IoT, rates vary from $0.3 to $1 per unit, with a one percent rate cap of the net selling price at $0.75 for IoT-Centric devices.
"We believe in a balanced approach to patent licensing, encouraging both creation and adoption of innovations," asserted Alan Fan, Vice President, Head of the Intellectual Property Rights Department at Huawei.
Notably, Huawei's efforts in the area of IP rights have been acknowledged internationally, with Tomas Lamanauskas, Deputy Secretary-General of the International Telecommunication Union, applauding Huawei as a vital player in the innovation ecosystem.
With its massive R&D investment, Huawei continues to lead the tech industry, entering into patent licenses with global tech leaders and top car manufacturers.
Amazon Sellers Lodge Lawsuit Against Temu Alleging Copyright Infringements
Multiple Amazon sellers have reportedly commenced legal action against Chinese eCommerce platform Temu, accusing it of replicating their product listings, including descriptions and images. These allegations of copyright and trademark infringements have escalated amidst ongoing disputes with fast-fashion retailer Shein over improper marketing practices.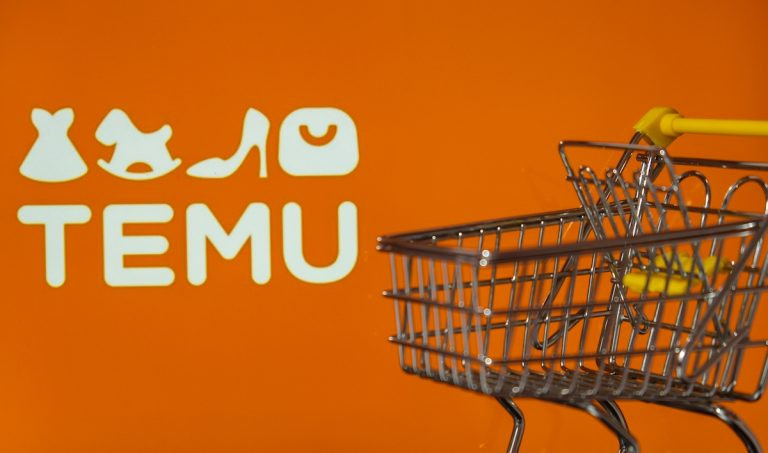 The sellers quoted in the report claim that these duplications by Temu are misleading consumers with false advertisements and infringing upon their rights.
In response to the allegations, an Amazon spokesperson urged brands to contact their Counterfeit Crimes Unit if they suspect their product information or images are being copied and used unlawfully elsewhere.
Temu, launched in the United States by Chinese eCommerce company Pinduoduo as its first major overseas expansion, is known for its low-cost unbranded goods, catering to price-sensitive consumers. Some Amazon sellers believe that their sales have plummeted as a result of their product listings being duplicated on Temu at lower prices.
In response to the rise of counterfeiting, Amazon has launched a private-sector partnership allowing participating stores to share information about counterfeiters. Such steps are crucial as counterfeit and pirated goods trade globally totals over $500 billion annually, states Patrick Kilbride of the Global Innovation Policy Center at the U.S. Chamber of Commerce.
Trader Joe's Accuses Union of Copyright Infringement
Trader Joe's, the popular grocery store chain, has filed a lawsuit against its union, Trader Joe's United, claiming copyright infringement. The suit alleges that the union's merchandise, such as reusable tote bags, apparel, mugs, and buttons, bear too close a resemblance to the Trader Joe's logo. Trader Joe's is demanding all profits derived from the merchandise in question.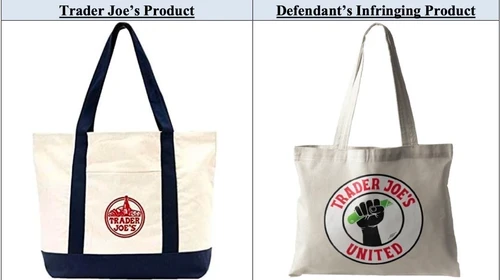 The lawsuit, filed in the Central District Court in California, asserts that the "TRADER JOE'S mark is associated only with goods and services of the highest quality" and that unauthorized usage of the mark by the union diminishes its value. The union's merchandise often includes the phrase "Trader Joe's United" inscribed in red, encircling a symbol of solidarity—a raised fist clutching a box cutter.
The union, originating from Massachusetts and Minnesota, sells this merchandise to fund its organizing efforts. Despite winning two store elections in these states, they allege that the chain is now retaliating against them.
Seth Goldstein, the union's representative, criticizes the lawsuit, arguing that the context clearly differentiates the union from the store, and curtailing the use of their logo would impede collective action.
While the lawsuit doesn't demand the union stop using the store's name, Trader Joe's insists that the red typeface and concentric circle design are too similar and requests an injunction against its use. The lawsuit also seeks to recover the union's profits and demands the destruction of all merchandise violating the copyright.
Goldstein worries about the potential precedent this could set, foreseeing similar actions from companies like Starbucks or Amazon against their worker unions.
Independent Designers Use RICO Act in Copyright Infringement Lawsuit Against Shein
Krista Perry, Larissa Martinez, and Jay Baron, independent designers, have sued Chinese fast-fashion retailer Shein, alleging that the company has copied and sold their original designs. The lawsuit leverages the civil portion of the Racketeer Influenced and Corrupt Organization Act, or RICO, a law often associated with prosecuting organized crime.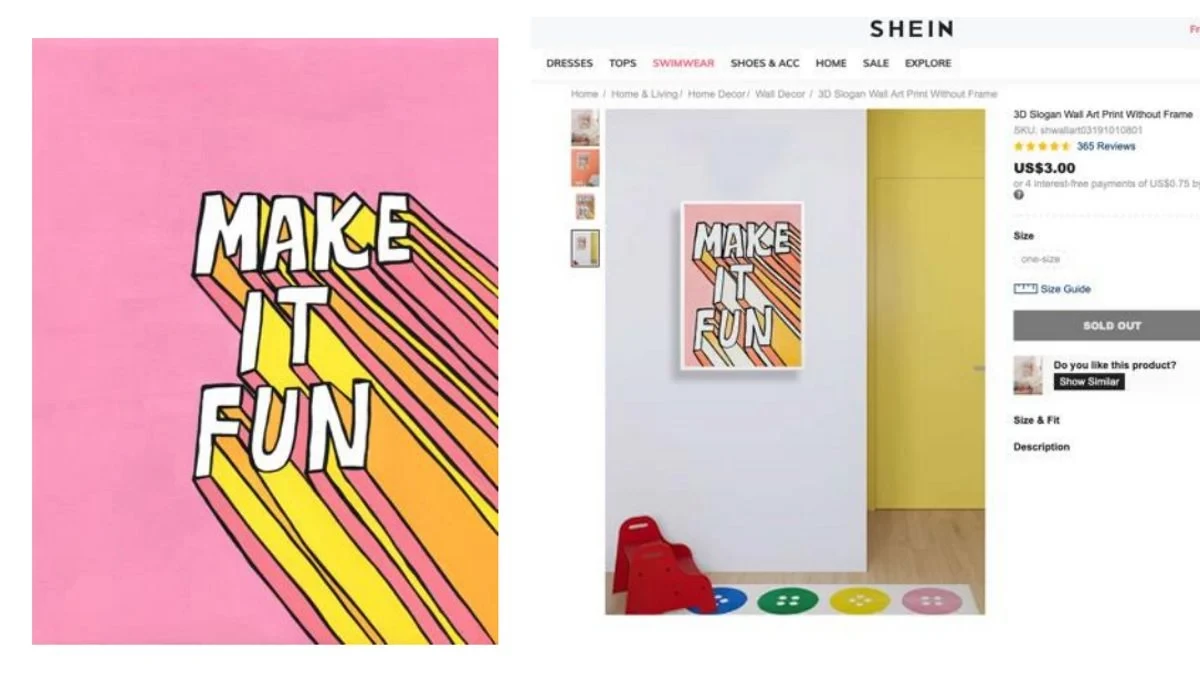 The designers and their legal team highlight Shein's complex corporate structure and production strategy, describing it as a "shell game," making it difficult to hold the company accountable for intellectual property theft. According to John Conway, CEO of Astonish Media Group and an intellectual property lawyer, the retailer produces small runs of designs that its algorithm identifies as profitable, further complicating the process of pursuing the company for copyright or trademark violations.
The lawsuit also brings attention to Shein's elusive founder, Xu Yangtian, who the designers claim has made the company the top clothing brand through high-tech algorithms rather than high design. They accuse the company of utilizing these algorithms and a sophisticated corporate structure to exploit nascent fashion trends, often involving alleged copyright violations.
Legal experts suggest that the use of the RICO Act may be an effective strategy, but caution that potential issues with the lawsuit could arise, such as the recent registration of some copyrights and trademarks and possible inaccuracies in the registrations.
Shein has stated it takes all claims of infringement seriously and will vigorously defend against the lawsuit.
Google Sued Over Alleged Data Theft and Copyright Violations in AI Development
Google, along with parent company Alphabet and AI subsidiary DeepMind, is facing a proposed class-action lawsuit alleging the company stole user data and violated copyright laws for the development of its artificial intelligence products. The lawsuit, filed by Clarkson Law Firm in a California federal court, follows a similar case the firm initiated against OpenAI, the creator of ChatGPT, last month.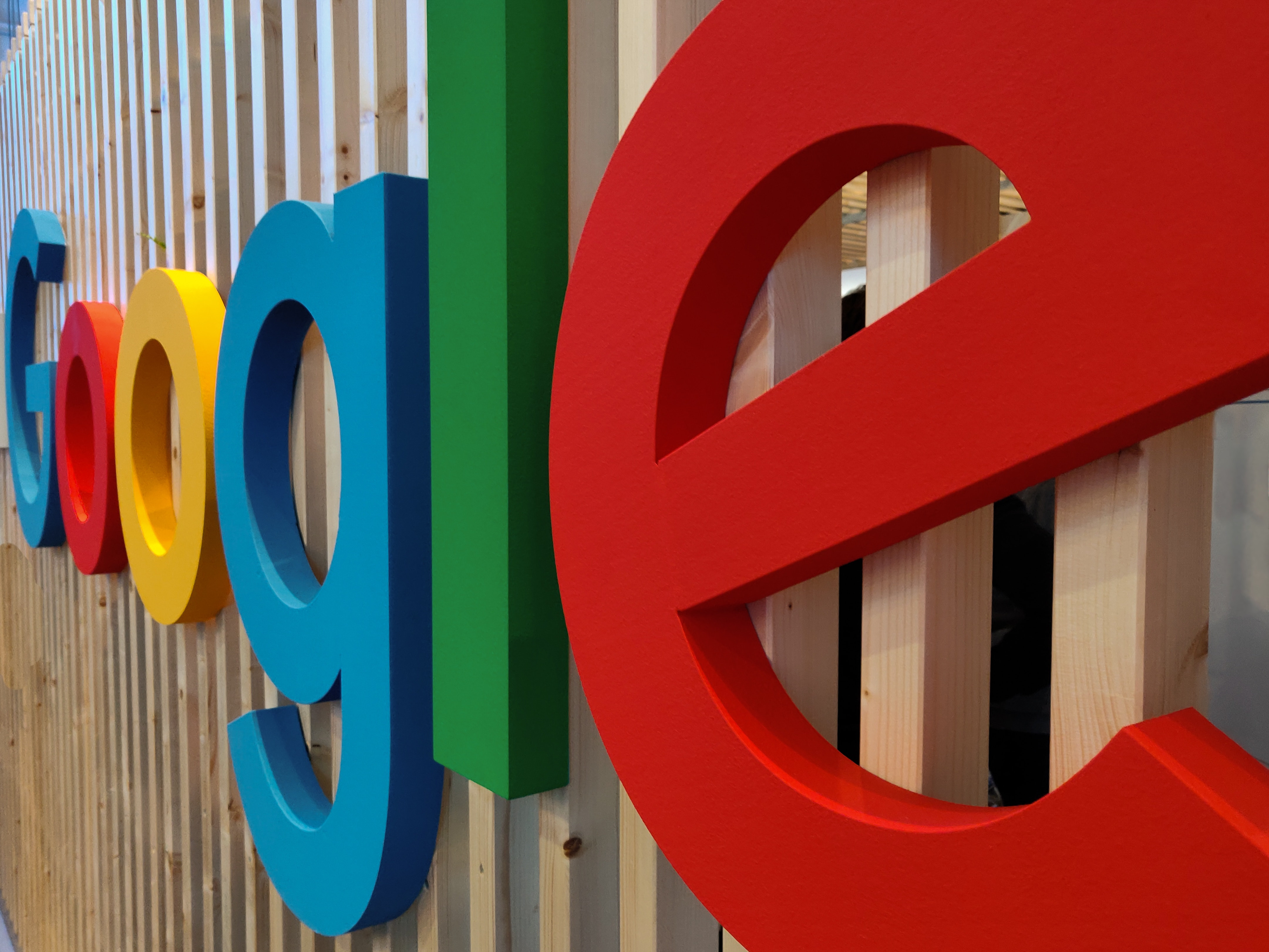 The lawsuit claims Google utilized data from hundreds of millions of Americans, acquired through a covert data theft scheme, to train its AI chatbot, Bard. It argues that Google exploited users' digital footprints, including creative and copyrighted works, to develop its AI solutions.
Google's general counsel, Halimah DeLaine Prado, rejected the lawsuit's allegations, affirming that the company has used publicly accessible data, including information on the internet and open datasets, to train AI models in accordance with Google's AI Principles.
The lawsuit marks one of the first legal challenges against using internet-sourced personal data for profitable AI systems. Ryan Clarkson, managing partner at Clarkson Law Firm, alleges that Google has utilized a vast array of online content from millions of internet users, including personal data and creative works, to build commercial AI products without seeking appropriate consent.
The lawsuit seeks to halt the commercial use and development of Google's generative AI tools, and demands monetary damages and compensation for those whose data Google allegedly misappropriated.
And there you have it – we've reached the end of this week's round-up of noteworthy legal battles in the world of trademarks and copyright.
As always, we at BrandMonitor are grateful for your continued support and interest in staying informed. We believe that knowledge is power, and staying updated is essential for making better decisions in your personal and professional lives. Have a fantastic week, and we'll see you in our next Weekly Digest!

Stay vigilant, stay informed.
Yours sincerely, the BrandMonitor Team