Twitter vs. Meta: Legal Tensions Over Threads App
The digital landscape is heating up with Elon Musk's Twitter threatening Meta, Facebook's parent company, over allegations of copyright infringement and illicit sharing of trade secrets through its newly released Threads app.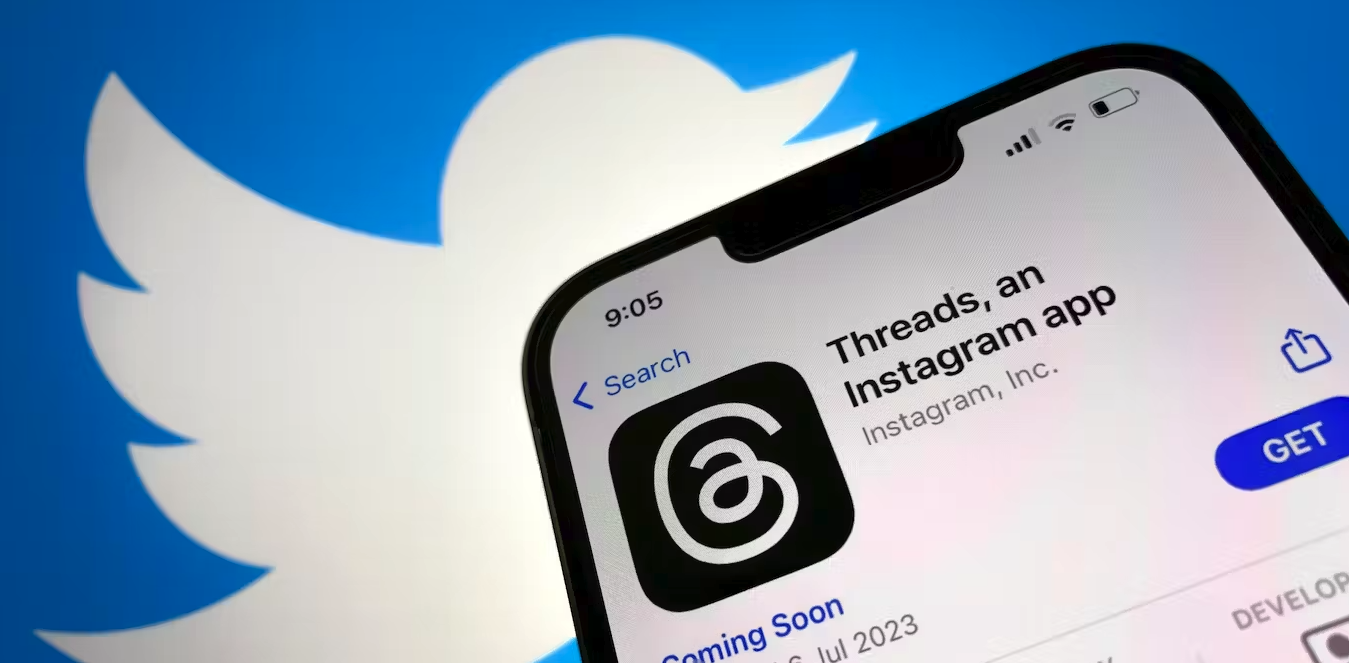 Rapid Rise, Fast Controversy
The Threads app's success was astonishing, amassing over 30 million sign-ups within 24 hours, surpassing Meta's own projections. However, the euphoria was short-lived as Musk accused Meta of replicating Twitter's format and poaching ex-employees to gain confidential information.
Twitter's Allegations: Copying and Unlawful Misappropriation
According to a letter sent to Meta's CEO by Twitter's top lawyer, Meta allegedly copied Twitter and unlawfully used its intellectual property. The letter stressed that such behavior would not be tolerated, and legal action was imminent. The letter also accused Meta of hiring numerous ex-Twitter employees, who supposedly divulged sensitive data.
Despite Twitter's allegations, Meta remains defiant. The firm denies employing any former Twitter employees on the Threads project and labels the accusations as unfounded.
Musk maintains a stern stance on the issue, insisting on healthy competition but unequivocally condemning any form of cheating.
USPTO Discloses Three-Year Data Leak
The U.S. Patent and Trademark Office (USPTO) recently revealed an inadvertent leak of approximately 61,000 filers' private addresses over a span of three years.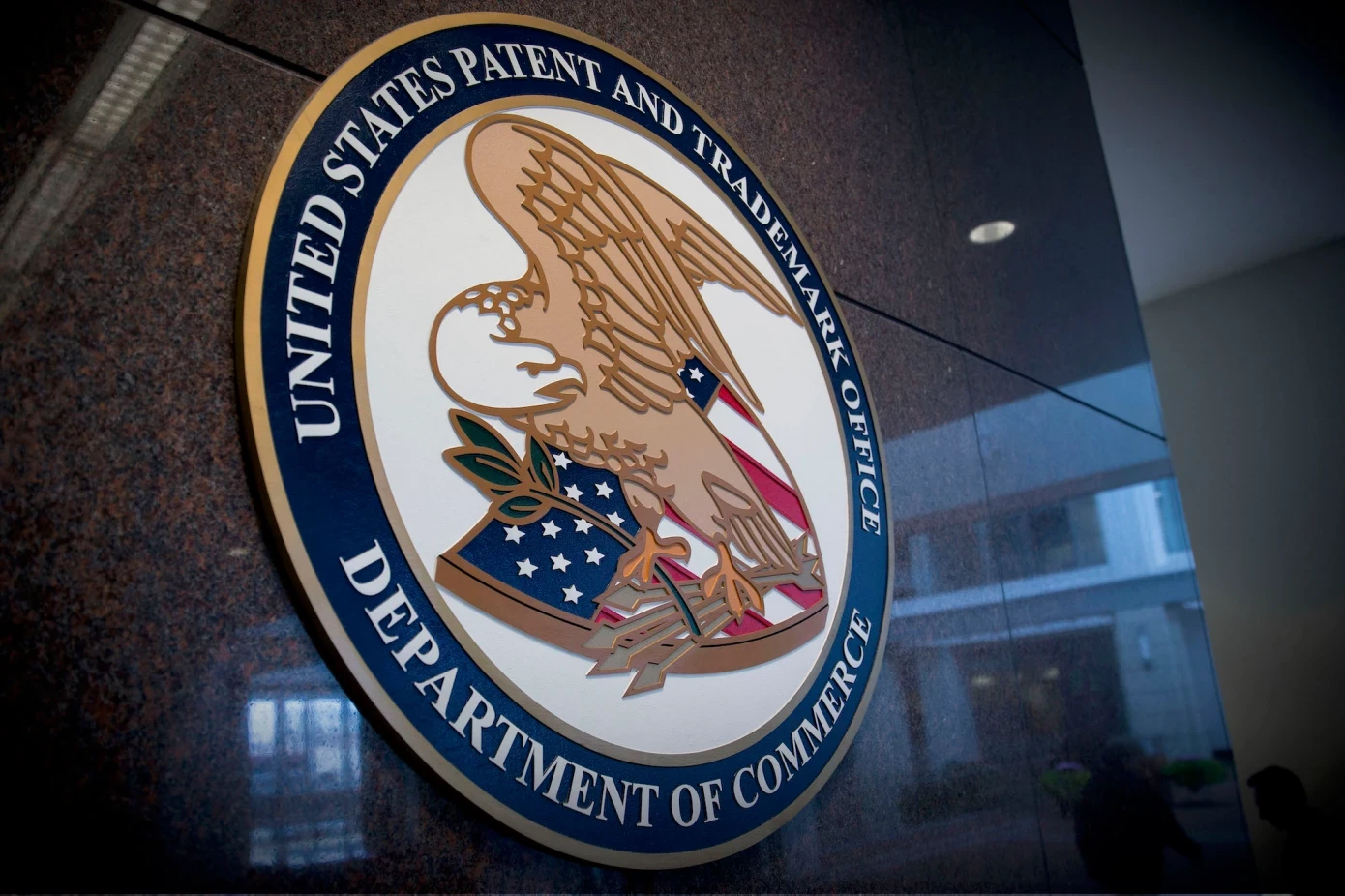 Data Spill: Accidental and Prolonged
From February 2020 to March 2023, the personal domicile addresses of trademark applicants, often their home addresses, were accidentally displayed in public records. This incident emerged due to an issue with one of the USPTO's APIs, which provides access to the status of pending and registered trademarks.
Upon detecting the problem, USPTO swiftly blocked access to all non-critical APIs and removed the impacted bulk data products pending a permanent fix. On April 1, the issue was resolved, the addresses were concealed, and the API vulnerabilities were rectified.
The USPTO affirms that the leaked data, accounting for about 3% of applications filed during this period, has not been misused. The agency expresses regret for the incident and promises improved data security measures in the future.
Microscopic 'Louis Vuitton' Handbag Auctioned for $63,000 Without Official Consent
An ultra-miniature handbag, mirroring Louis Vuitton's Monogram OnTheGo design, was recently auctioned in New York for a staggering $63,000. The neon green bag, smaller than a grain of salt, has turned heads globally due to its novelty and controversial nature.
The handbag measures just 657 by 222 by 700 micrometres, small enough to pass through the eye of a needle. It was created by MSCHF, a New York-based art collective known for their unique and daring works. They describe the bag as an extreme example of how brand symbolism can overshadow the functional value of an object.
Trademark Violation Controversy
However, it appears that MSCHF did not obtain permission from Louis Vuitton to use their iconic logo or design for the microscopic handbag. This lack of consent may spark a legal dispute, similar to the one MSCHF faced with Nike over their 'Satan Shoe'—a modified Nike Air Max 97, which led to a trademark infringement lawsuit and a subsequent product recall.
Shein's Expansion into Third-Party Retailing Raises Counterfeit Concerns
Shein, renowned for its fashionable and affordable attire, has recently expanded into third-party retailing—imitating Amazon Marketplace's model. With this expansion, Shein ventures beyond clothing, offering home appliances, electronics, pet supplies, and more.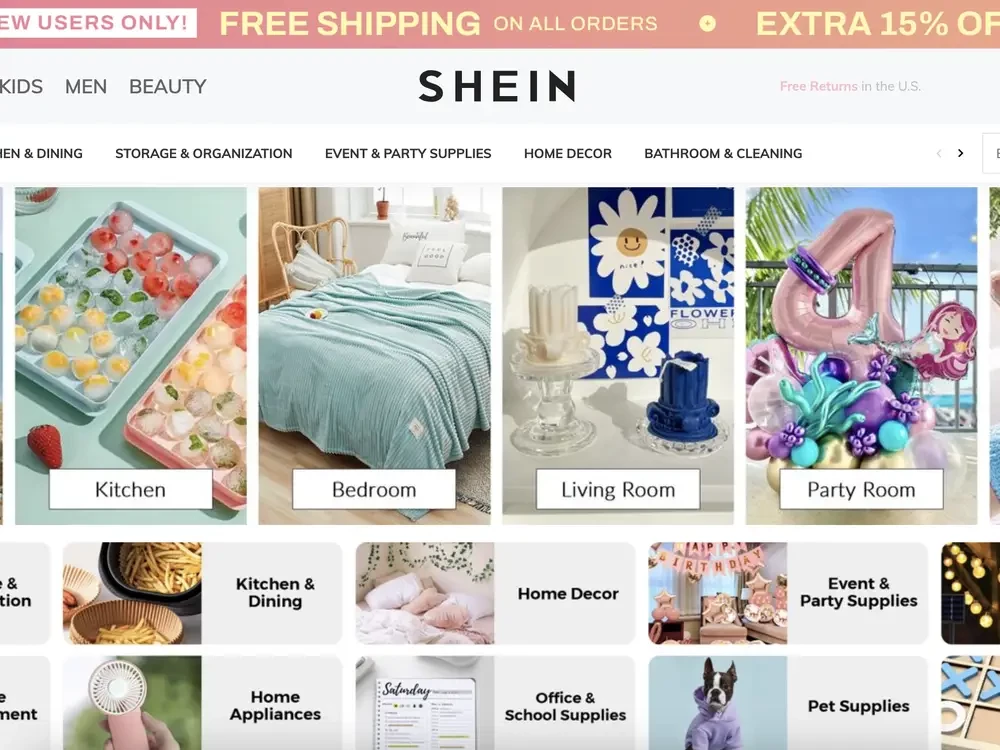 A Shift in Strategy, A Rise in Problems
This strategy shift from on-demand manufacturing to including third-party retailers raises concerns about counterfeit and copyright infringement issues. Shein, already known for its 'dupes'—items closely resembling designer products—has faced lawsuits from brands like Stussy, Ralph Lauren, Oakley, and Dr. Martens over alleged intellectual property infringements.
With third-party sellers onboard, the potential for intellectual property violations escalates, illustrated by a recent incident involving fake Nike Air Jordans being swiftly delisted.
Counterfeiting: A Growing Global Issue
Counterfeit goods present a substantial global problem, costing the economy $500 billion annually, as per the US Chamber of Commerce. The bulk of counterfeits are shipped as small, low-value orders—making monitoring by government agencies challenging.
Amazon, a pioneer in the marketplace model, has grappled with similar issues. It established a Counterfeit Crimes Unit in 2020 to handle such matters, but the problem persists.
As Shein expands its operations, managing counterfeit and copyright infringement issues could become more complex. Despite its growth and topping the download charts on the US iOS App Store in 2022, Shein's customer spending remains a fraction of Amazon's, according to Bloomberg Second Measure.
Whether Shein will successfully navigate the treacherous waters of third-party retailing without drowning in counterfeit controversy remains to be seen.
Recommended Reading:
How Should AI Recreation of Dead Celebrities Be Legally Treated?
Artificial intelligence (AI) continues to challenge the boundaries of intellectual property law, especially with its capability to resurrect dead celebrities digitally. A new Beatles song with John Lennon's voice extricated from an old demo tape and processed through AI is the latest example of this phenomenon, drawing attention to the hodgepodge of state publicity rights that cover such uses.

These rights come into play when AI users, without requisite permissions, replicate or mimic recognizable voices. Generative AI has now reached a point where it can convincingly mimic artists' voices, with late artists like Kurt Cobain and the Notorious B.I.G. being prime targets. In states such as California and New York, unauthorized use of an artist's voice posthumously may breach the state laws that protect performers' rights of publicity, owned by their heirs.
This rapid advancement in AI technology harks back to a 1988 case where Bette Midler sued Ford Motor Co. for using a sound-alike singer in an advertisement after failing to secure the original artist. The court sided with Midler, establishing the legal precedence that protecting a performer's rights extends beyond just their physical likeness to their voice.
However, the digital era, and AI specifically, complicate matters. The question now is: what constitutes mimicry in the AI realm? How distinct does an AI copy need to be to be considered a separate, legitimate creation? While a federal right of publicity law could bring consistency across states, these questions remain unanswered, potentially affecting not just celebrities, but lesser-known creators across various domains. As AI technology continues to evolve and improve, a need for federal legislation becomes even more crucial.
Can a Building's Shape Be a Trademark?
The uniqueness of a design, even one as large as a building, can be a significant source of brand differentiation, as demonstrated by the recent ruling of the Trademark Trial and Appeal Board (TTAB) in favor of the Seminole Tribe of Florida.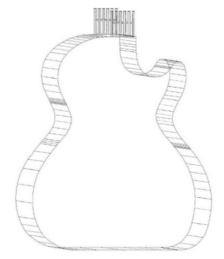 The Tribe had sought to register the design of their guitar-shaped building, which hosts a casino, hotel, restaurant, and bar services. Initial skepticism by the Examining Attorney suggested that the design could be seen as non distinctive trade dress because buildings, given their diversity in shape and size, do not inherently act as source indicators for the services provided within them. But the Seminole Tribe argued that the guitar-shaped design was inherently distinctive, and they appealed.
This case brings up critical aspects of trademark law, particularly the concept of trade dress. Trade dress refers to the visual appearance of a product or its packaging, or even the design of a building that signifies the source of the product to consumers. Historically, the United States Patent and Trademark Office (USPTO) and courts have been wary of granting trade dress protection to building designs. However, they have not ruled it out entirely. For instance, the famous Taco Cabana restaurant chain successfully argued that its festive eating patio design was distinctive enough to qualify for trade dress protection in the landmark Supreme Court case "Two Pesos, Inc. v. Taco Cabana, Inc." (1992).
In the Seminole Tribe's case, the TTAB followed a similar path. Their decision hinged on how the public would perceive this design. Using guidance from previous rulings such as "Two Pesos, Inc. v. Taco Cabana, Inc.", "Wal-Mart Stores v. Samara Bros.", "In re Chippendales USA, Inc.", and "In re Frankish Enterprises Ltd.", the Board needed to determine whether consumers would immediately recognize the guitar-shaped building as an indication of the Seminole Tribe's services.
Indeed, the Board concluded that the design was not a common basic shape, was unique in the field of building design, and was not a mere refinement of a well-known form of ornamentation. They decided the design was unique enough that consumers would immediately differentiate the Tribe's services from others', qualifying it as inherently distinctive trade dress. Therefore, the mark proceeded to registration without a claim of acquired distinctiveness.
This decision sets a promising precedent for businesses and entities wishing to trademark distinctive architectural designs as a means of brand differentiation. However, it also underscores the necessity of clearly demonstrating the inherent distinctiveness of a design in order to successfully navigate the complexities of trademark law.
And there you have it – we've reached the end of this week's round-up of noteworthy legal battles in the world of trademarks and copyright.
As always, we at BrandMonitor are grateful for your continued support and interest in staying informed. We believe that knowledge is power, and staying updated is essential for making better decisions in your personal and professional lives. Have a fantastic week, and we'll see you in our next Weekly Digest! Stay vigilant, stay informed.
Yours sincerely, the BrandMonitor Team