Welcome to Brand Protection Weekly, your snapshot of last week's essential IP, copyright, and trademark news. Today we're going to talk about legal battles in the world of business, music, and entertainment that shaped IP protection over the last week.
Amazon's Brand Protection Report Highlights Success in Combating Counterfeit Products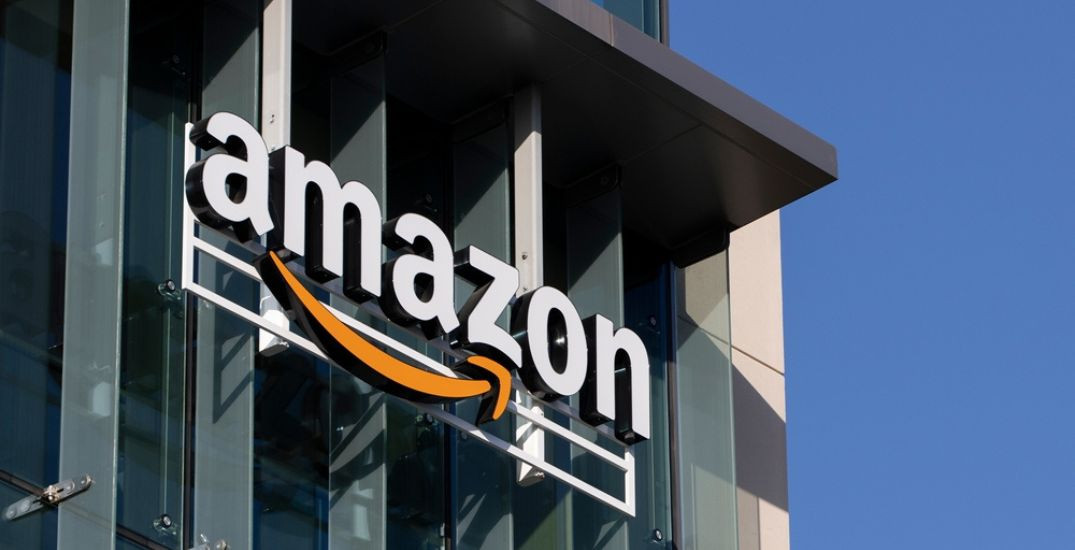 Photo: Tada Images/Shutterstock
According to smallbiztrends.com, Amazon has recently published its third annual Brand Protection Report, showcasing its commitment to safeguarding customers, brands, and selling partners from the perils of counterfeit merchandise.
The report elaborates on Amazon's approach, which involves integrating cutting-edge technology with a team of experts to thwart counterfeit activities. Amazon's brand protection initiatives have led to an unprecedented number of criminal referrals and industry collaborations.
A cornerstone of Amazon's strategy is the use of machine learning-based detection and rigorous seller verification, including video chat with potential sellers. Amazon has also increased its implementation of brand protection tools, such as automated protection technologies. Consequently, the number of valid infringement notices filed by brands in the Brand Registry has dropped by over 35%.
Moreover, Amazon is committed to holding counterfeiters accountable and dismantling their operations. The company's Counterfeit Crimes Unit has taken legal action against, or referred for investigation, over 1,300 criminals from the United States, United Kingdom, China, and the European Union.
Dharmesh Mehta, Amazon's Vice President of Worldwide Selling Partner Services, expressed gratitude for the industry-wide collaboration against counterfeit crime. He emphasized the company's continuous innovation and collaborative efforts to reduce counterfeits to zero.
In 2022, Amazon's brand protection strategy made a significant impact, resulting in the identification, seizure, and disposal of over six million counterfeit items. These efforts prevented counterfeit products from reaching customers and infiltrating the global supply chain.
What do we think about this?
Amazon's stepping up its game, and counterfeiters better watch out. Their brand protection strategy sets an example for other companies to follow suit. As this news spreads, we anticipate more industry leaders joining forces, taking a stand against counterfeit operations, and restoring consumer confidence. This is a positive development that can have a profound impact on the global market, driving growth and supporting the hard work of genuine creators and businesses.

Louis Vuitton Sues Atlanta Flea Market for Allegedly Selling Counterfeit Goods, Seeks Millions in Damages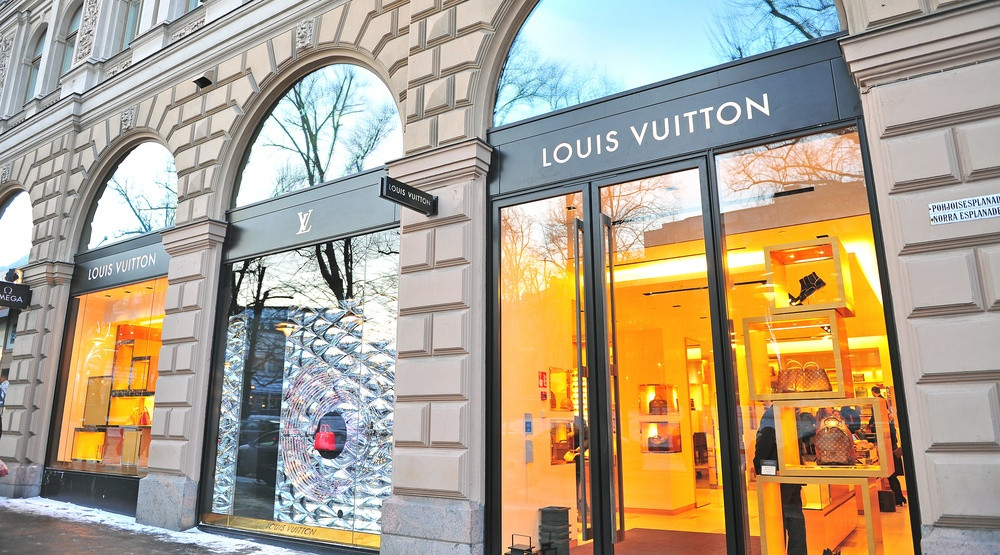 Photo: Louis Vuitton/Shutterstock
According to footwearnews.com, Louis Vuitton has filed a lawsuit against Westgate Discount Mall, a popular Atlanta-area indoor flea market, and its owners Basirou Kebbay and Aaron Kebe, for allegedly providing a "safe haven" for the sale of counterfeit Louis Vuitton merchandise and other well-known brands.
In the lawsuit filed on Tuesday in the U.S. District Court in Atlanta, Georgia, the French luxury brand accuses the flea market operators of ignoring the counterfeit sales despite being "repeatedly notified" by the company. Louis Vuitton claims the operators were "fully aware" that tenants were selling counterfeit goods, allowing the sale of such items to thrive on a massive scale to the brand's detriment.
The luxury brand states that it had sent Westgate Discount Mall "at least 31 notices" about tenants attempting to import counterfeit products, which were seized by US Customs and Border Protection. Louis Vuitton also served "at least 20 cease and desist letters" to tenants selling counterfeit products bearing its trademarks.
The lawsuit cites "numerous occasions" where law enforcement agencies seized counterfeit items from tenants at the market, including those with fake Louis Vuitton trademarks. On August 18, 2021, Georgia State Police, Fulton County Police, and the U.S. Department of Homeland Security executed a search warrant on the flea market, resulting in the seizure of 18 tractor trailer loads of counterfeit products, including over 72,000 items with counterfeit Louis Vuitton trademarks.
Louis Vuitton asserts that the fair market value of the seized counterfeit products amounts to "tens of millions of U.S. dollars." The company is seeking up to $2,000,000 per counterfeit mark per each type of good, as well as profits from the sale of the alleged fake merchandise.
This lawsuit is part of Louis Vuitton's ongoing battle against counterfeit products, with previous cases involving counterfeit manufacturing rings and an internal scandal in China.
What do we think about this?
Louis Vuitton is fighting back, and it's about time. Counterfeit goods not only hurt the brand's reputation but also the consumers who unknowingly purchase these fakes. By taking on this flea market, Louis Vuitton is showing that no one is immune from the consequences of facilitating counterfeit sales. This lawsuit could be a powerful deterrent for other potential counterfeiters and marketplaces, reinforcing the importance of brand protection.

Universal Music Group Takes a Stand Against AI for Copyright Infringement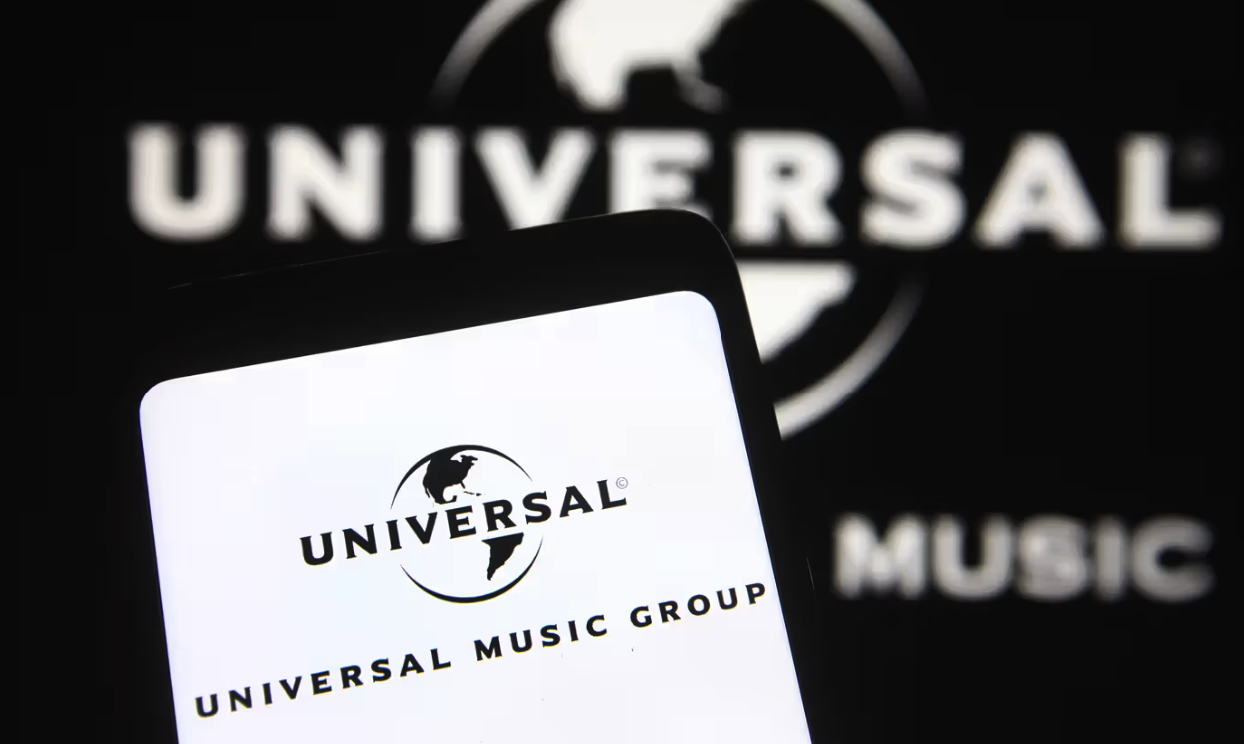 Photo: Pavlo Gonchar/Sopa Images/Lightrocket/Getty Images
As AI-generated music gains popularity with the advancement of machine learning algorithms and neural networks, questions arise regarding copyright infringement, ownership, and the potential impact on human composers and musicians. AI's ability to analyze and create music based on existing data could potentially lead to the creation of derivative works that infringe upon the copyrights of original composers, gizmochina.com said
Universal Music Group is addressing these concerns by calling on streaming platforms like Spotify and Apple to prevent AI from using its copyrighted songs. The concern stems from AI bots using Universal Music's songs to train themselves, creating music that resembles popular musicians' styles. In response, Universal Music Group is taking action to protect its copyrighted material from unauthorized use, sparking debates about AI's capacity to create original works versus generating new songs from pre-existing material.
While AI-generated music presents potential for innovative sounds, it is crucial for the music industry and legal system to address copyright infringement and ownership concerns. This will help ensure that artists and labels are fairly compensated for their work.
The growing interest in AI-generated music among artists and musicians may result in more music labels stepping forward to protect the intellectual rights associated with their artists in the future.
What do we think about this?
Universal Music Group's move sets a precedent in protecting intellectual property in the age of AI-generated music. The music industry must adapt to emerging technologies, and establishing clear guidelines for AI's role in creativity is essential. Balancing the potential benefits of AI-generated music while protecting the rights of original artists is a challenge the industry needs to tackle head-on. This won't be the last time we'll see this issue – it's only the beginning.

Pop Star Jay Chou Files Lawsuit Against NetEase for Copyright Infringement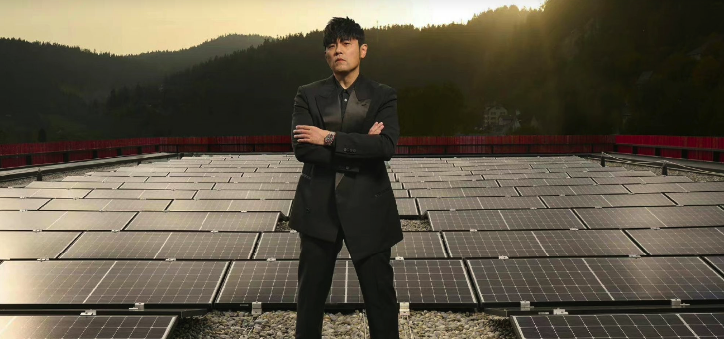 According to pocketgamer.biz, Taiwanese pop star Jay Chou and his music production company, JVR Music, have filed a lawsuit against NetEase, as reported by the South China Morning Post. The lawsuit stems from a promotional campaign NetEase conducted for its game Tianxia III, which offered Chou's albums and concert tickets as incentives. Chou and JVR Music allege that this misled users into thinking there was a "specific connection" between Chou's music and the game.
The suit targets NetEase's affiliates in Hangzhou and Guangzhou, as well as the company's in-house studio, Leihuo.
This is not the first time Chou and NetEase have found themselves in legal disputes. In 2019, Tencent subsidiary Tencent Music Entertainment Group sued NetEase Cloud Music for not removing Chou's work following the expiration of a three-year licensing agreement. The court ruled in favor of Tencent, ordering NetEase to pay 850,000 yuan ($123.6 thousand) in damages.
More recently, NetEase lost a lawsuit to Riot Games, which claimed that NetEase's game Hyper Front bore significant similarities to Riot's title, Valorant. Despite attempts by NetEase to redesign characters named in the suit, Riot remained unsatisfied with the differentiation between the two games. Consequently, Hyper Front was shut down on April 10.
What do we think about this?
The ongoing legal disputes between NetEase and various parties highlight the importance of respecting intellectual property and licensing agreements in the entertainment industry. Companies must tread carefully to avoid potential infringements and maintain their reputation while still capitalizing on the popularity of well-known artists and brands.

Sweetgreen Renames Menu Item Following Chipotle's Trademark Infringement Lawsuit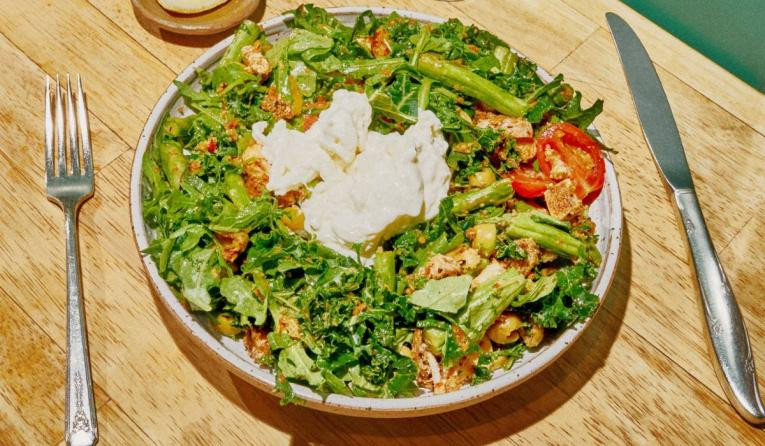 According to CNBC, salad chain Sweetgreen announced on Thursday that it has renamed one of its menu items to reach a tentative agreement with Chipotle Mexican Grill, resolving a trademark infringement lawsuit filed by the burrito chain. Chipotle had sued Sweetgreen in a California federal court on Tuesday, alleging that the "Chipotle Chicken Burrito Bowl" infringed on its trademark. The lawsuit came just days after Sweetgreen introduced the item.
Sweetgreen has now decided to rename the bowl as the "Chicken + Chipotle Pepper Bowl" to concentrate on its business and serve customers without distraction. In a statement to CNBC, Sweetgreen said, "We are looking forward to putting this lawsuit behind us as we continue to connect more people to real food."
Chipotle expressed satisfaction with Sweetgreen's decision to change the name in a manner that protects its trademarks, and both companies have agreed to resolve the lawsuit. The tentative agreement's specifics have not been disclosed by either party.
The timeline for implementing the name change is unclear. As of midday Thursday, Sweetgreen's website still featured the original name, and some customers received promotional emails offering 50% off the item, under the original name, to celebrate National Burrito Day.
Chipotle claimed in its original complaint that it had sent Sweetgreen a cease-and-desist notice requesting the removal of "chipotle" from the name. However, Sweetgreen reportedly did not respond. Sweetgreen informed CNBC on Wednesday that it replied to the cease-and-desist notice on Tuesday, after the lawsuit was filed.
Sweetgreen's stock dropped 6% on Wednesday following news of the lawsuit but recovered those losses during Thursday's trading. The salad chain's stock has fallen 14% in 2023, giving it a market value of $821 million. In contrast, Chipotle, with a market value of $46.7 billion, is a much larger player in the fast-casual sector. The burrito chain's stock has increased by 21% this year.
What do we think about this?
The quick resolution of the trademark infringement dispute between Sweetgreen and Chipotle highlights the importance of respecting trademarks and the potential consequences of using similar names for products in the same industry. Companies should be cautious and prioritize protecting their intellectual property while avoiding conflicts that may distract from their core business objectives.

Mammoth Productions Sues Mammoth Creative for Trademark Infringement
Lake Lotawana-based multimedia production and marketing company Mammoth Productions LLC has filed a trademark infringement lawsuit against Mammoth Creative Co. and Mammoth Sports Construction of Meriden, Kansas. Mammoth Productions is seeking a permanent injunction and damages from the federal court, says bizjournals.com.
Founded in 2010 by Trevor Hawkins, Mammoth Productions offers a range of services, including video production, photography, animation, motion graphics, design, marketing, and branding. The company has created feature films, TV shows, promotional videos, documentaries, and commercials for clients such as National Geographic, ESPN, McDonald's, and Boulevard Brewing Co.
The lawsuit, filed on March 29 in a Kansas City federal court, states that the defendant company initially operated as Kansas Turf LLC, installing sod and synthetic athletic field surfaces. In 2019, it rebranded to Mammoth Sports Construction. In 2021, the company acquired a Topeka-based marketing agency called the Bajillion Agency, rebranding it as Mammoth Creative, which now operates as a division of Mammoth Sports.
Mammoth Creative began advertising services such as branding, strategy, film, digital platforms, and public relations, and applied for marks registration with the U.S. Patent and Trademark Office. Mammoth Productions claims in its lawsuit that Mammoth Creative's logo and branding are likely to cause confusion, mistake, or deception among consumers and the public, implying some affiliation or connection between the two companies.
Despite receiving notice of the alleged trademark infringement through written correspondence and a phone call, the defendants continued to use the marks. Mammoth Productions asserts that this constitutes willful, intentional, and malicious trademark infringement. The company is seeking treble damages on any profits the court determines were gained through infringement, unfair competition, or brand dilution. Mammoth Productions also requests court costs and pre- and post-judgment interest on any damage award.
Representatives of Mammoth Construction/Mammoth Creative have not been available for comment.
What do we think about this?
This trademark infringement case between Mammoth Productions and Mammoth Creative highlights the importance of distinguishing branding and logos to avoid consumer confusion and potential legal disputes. Companies should take care to protect their intellectual property and ensure their branding does not infringe on the rights of others to maintain a positive reputation and prevent costly litigation.

And there you have it – we've reached the end of this week's round-up of noteworthy legal battles in the world of trademarks and copyright.
As always, we at BrandMonitor are grateful for your continued support and interest in staying informed. We believe that knowledge is power, and staying updated is essential for making better decisions in your personal and professional lives. Have a fantastic week, and we'll see you in our next Weekly Digest! Stay vigilant, stay informed.
Yours sincerely, The BrandMonitor Team