Mercedes-Benz Intensifies Battle Against Counterfeiting in 2022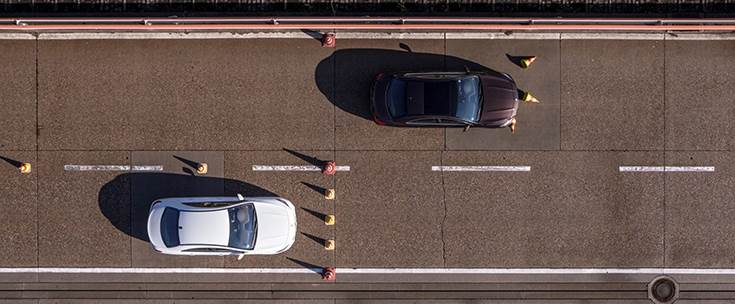 The car with the fake brake pads (above in the picture) has a significantly longer braking distance.
Spike in Online Counterfeit Listings
Mercedes-Benz reported a growing trend in the global counterfeit trade of its products, particularly online. In 2022 alone, counterfeit listings surged by over 23% amounting to more than 155,000 cases. As a result, over 1.6 million counterfeit items were confiscated across 620 raids.
Safety Concerns Over Counterfeit Products
Counterfeit auto parts, which often fall short of meeting even the basic safety standards, pose a considerable risk to road users' health and safety. One evident example is counterfeit brake pads, which, under stress tests, demonstrated significantly longer braking distances compared to genuine parts. Mercedes-Benz, in its continuous pursuit of ensuring road safety, has been actively engaging with customs and law enforcement worldwide through its Intellectual Property Competence Centre.
Renata Jungo Brungger, a Board Member at Mercedes-Benz Group AG for Integrity, Governance & Sustainability, highlighted the perils of counterfeit goods. She emphasized that not only are these inferior products a threat to consumers, but they also negatively impact local labor and society. Often, these items are produced under dreadful conditions, neglecting human rights and environmental standards.
Vigilance on Online Trade
2022 marked an alarming rise in counterfeit listings on social media and online platforms, reaching over 155,000 deleted listings. Florian Adt, COO and General Counsel at Mercedes-Benz Intellectual Property GmbH & Co., stressed the escalating trade of counterfeit items online, especially those which jeopardize safety. Moreover, there's a mounting concern over the counterfeiting industry targeting digital goods.
A Comprehensive Brand Protection Strategy
Counterfeiters exploit the anonymity and decentralized nature of online platforms. Recognizing this, Mercedes-Benz has amplified its strategic countermeasures against online counterfeiting, focusing on detection, attack, and prevention. As part of this initiative, brand protectors regularly offer training and resources to raise awareness among customs authorities and service providers.
To aid consumers in distinguishing genuine products from counterfeits, Mercedes-Benz suggests vigilance against abnormally low prices, questionable product quality, and dubious online sellers.
The UK's Counterfeit Watches: A Matter of Growing Concern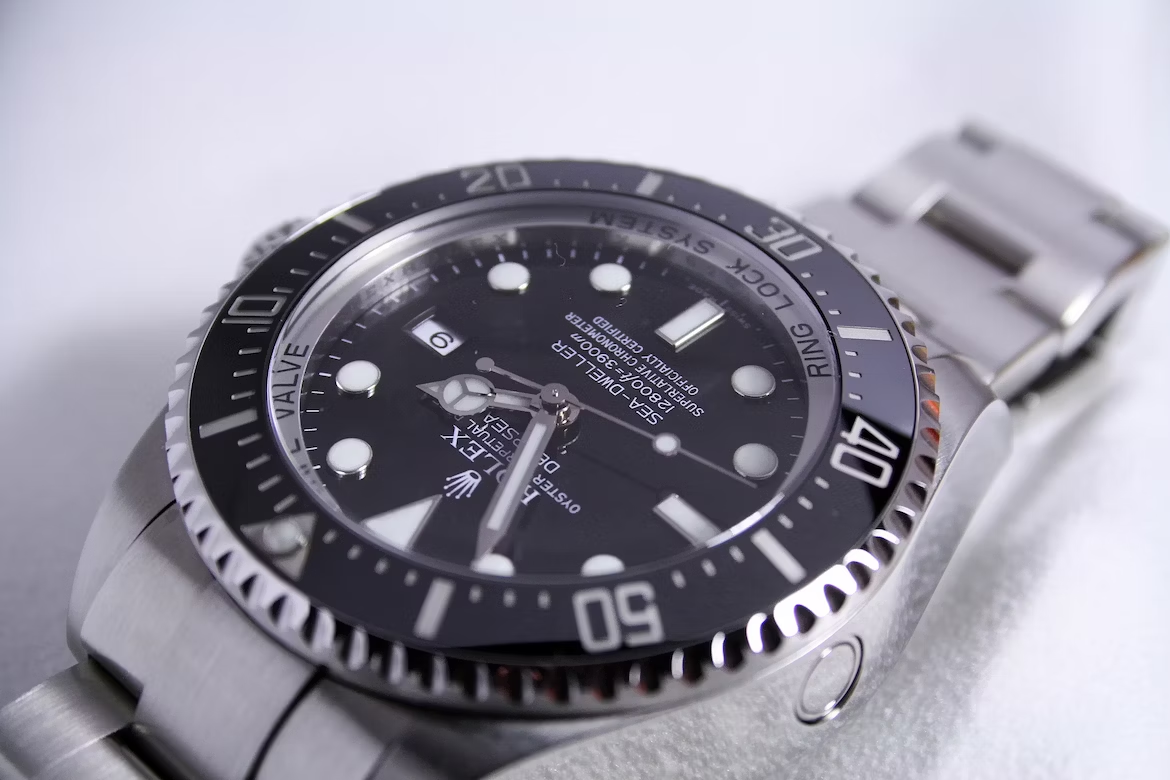 Alarming Statistics on Counterfeit Watches
Recent data suggests a significant number of counterfeit watches in circulation within the UK. The study shows that 14% of Britons may have come across counterfeit products. Specifically, over 1,010,572 counterfeit watches were identified within the UK market.
Globally, the issue expands further with an estimated sale of 40 million counterfeit watches every year, generating notable profits. Among the counterfeits, certain luxury brand imitations were most commonly found.
Evolving Craftsmanship of Counterfeits
Counterfeit watches account for a significant portion of all counterfeit transactions. Technological advancements, like 3D printers and CNC machines, have allowed counterfeiters to produce replicas that are becoming harder to distinguish from the genuine articles. Experts highlight that, over the past five years, the recognizability of fake watches has changed: while previously a large majority were easily identifiable, now the majority require closer scrutiny.
However, despite the improved aesthetics, genuine watches often demonstrate their authenticity through superior technology and reliability. Research indicates that a portion of counterfeit watches show signs of malfunction after minimal use.
Implications for the Pre-Owned Market
The emotional and financial implications of purchasing a counterfeit watch can be significant for consumers. This prevalence of counterfeits has reportedly caused hesitancy among some consumers to engage with the pre-owned market.
In light of these concerns, there are calls for greater transparency and rigorous authentication processes in the pre-owned watch industry to ensure consumer trust and confidence.
Tesla Secures Trademark Victory in Shanghai Court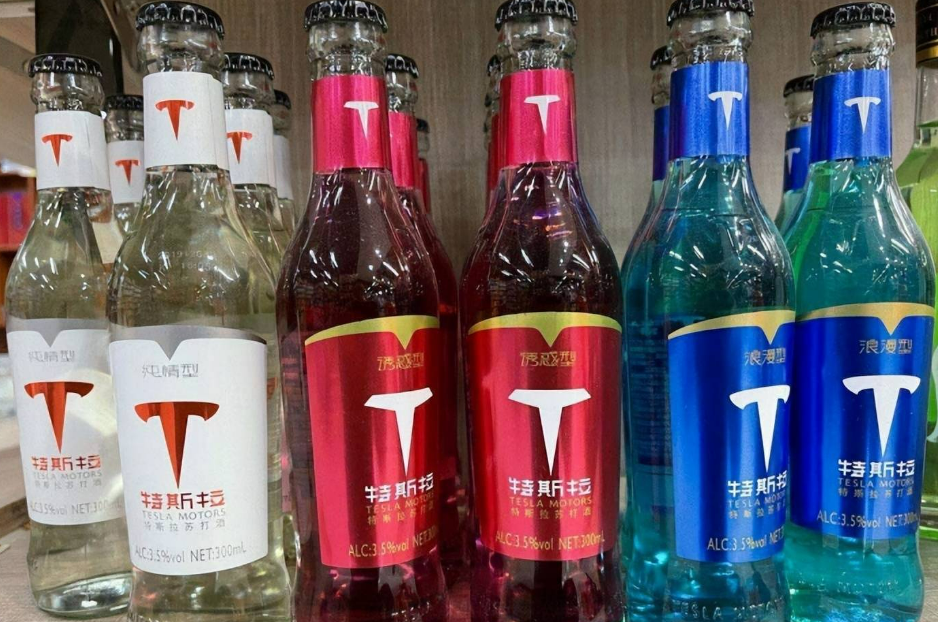 Details of the Infringement Case
Tesla recently triumphed in a trademark infringement lawsuit against the Chinese food and beverage manufacturer Sino Drinks Food Company. The company had been marketing products dubbed "Tesla Soda" and "Tesla Beer", using a logo remarkably similar to Tesla's iconic "T" trademark.
The lawsuit, initiated last June in Shanghai, saw Tesla accuse Sino Drinks Food Company of unlawfully utilizing its trademarks. Tesla sought ¥5 million in damages.
This week, the Shanghai Court upheld its preliminary judgment in favor of Tesla. As a result of the verdict:
Sino Drinks Food Company is mandated to immediately halt any infringement on Tesla's exclusive trademark rights.
The company must cease any practices of unfair competition.
Tesla is to be compensated with ¥5 million by Sino Drinks Food Company.
An obligatory public statement will be published in newspapers by Sino Drinks Food Company to alleviate any negative impacts.
The judgment aims to protect brand integrity and ensure that intellectual property rights are upheld in the marketplace.
Counterfeit Designer Goods Valued at £5m Seized in Camden Raids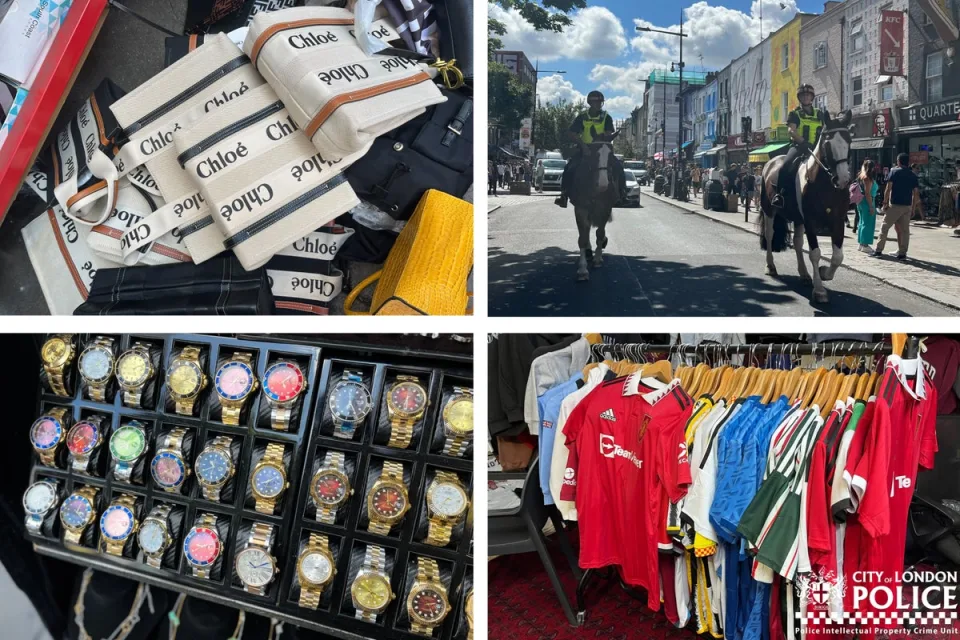 In north London, Camden High Street became the focal point of a major raid, resulting in the confiscation of counterfeit designer products estimated to be worth £5 million.
First store: 2,487 items including counterfeit football shirts, jewellery, and watches, leading to an estimated £3 million loss to the industry.
Second store: £2 million worth of counterfeit handbags.
Arrests and Consequences:
Three individuals were apprehended on charges of distributing articles that infringe trademarks. All were later released on street bail. The seized counterfeit items are slated for recycling.
Cllr Richard Olszewski stressed that the crackdown is not aimed at affordable or unique items available in Camden but is focused on disrupting the counterfeit market. He advocated for the rights of legitimate traders and underscored the illegality of selling counterfeit items.
Warning from the Police Intellectual Property Crime Unit (PIPCU):
Detective Sergeant Andrew Masterson pointed to a noticeable increase in counterfeit sales in Camden. He cautioned against the allure of cheap counterfeit designer goods and mentioned the broader implications, such as funding larger criminal enterprises.
The raid involved multiple agencies, including City of London Police, Metropolitan Police, Camden Council's Trading Standards, the Anti-Counterfeiting Group, and Lighthouse Security.
The Intellectual Property Office (IPO) on Counterfeits:
Marcus Evans from IPO presented a concerning statistic: the sale of counterfeit items contributes to more than 80,000 job losses annually in the UK.
Public Awareness Efforts Post-Raid:
Following the raid, officials took to Camden High Street to educate the public about the dangers and identification of counterfeit goods. They stressed the importance of inspecting the quality and labels of products and remaining vigilant for signs of counterfeits.
$30 Million in Counterfeit Goods Seized in NYPD Canal Street Crackdown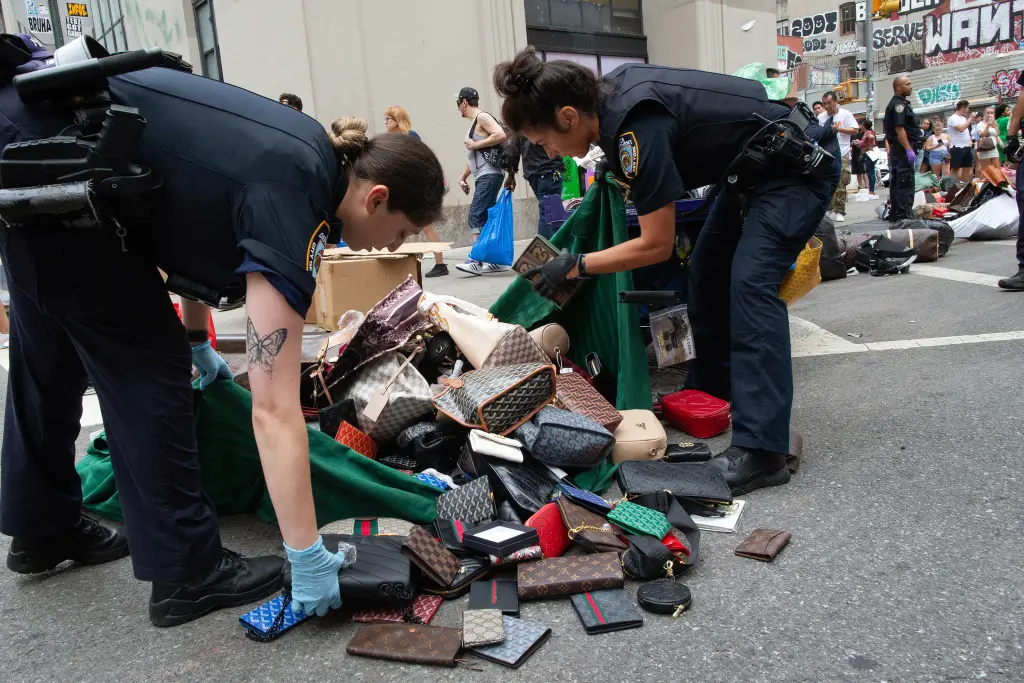 The NYPD carried out a massive raid on Canal Street, resulting in the seizure of counterfeit merchandise valued at $30 million and the arrest of eight unauthorized street vendors.
This intervention follows recent reports highlighting the resurgence of illicit vendors and the rampant spread of counterfeit goods on Canal Street.
On Thursday afternoon, police officers descended upon the vendors, confiscating an assortment of counterfeit items including sneakers, purses, watches, and bags. The action was taken "in response to numerous community complaints," as stated by the NYPD.
Canal Street's Continuous Struggle with Counterfeits:
The Canal Street region has long been embroiled in a continuous battle between law enforcement and illegal vendors:
August 2022: A significant NYPD operation resulted in the confiscation of $2 million worth of fake designer items near Broadway on Canal Street. Despite this intervention, unauthorized vendors returned to the same vicinity in just a few months.
November: Law enforcement confiscated over $10 million in high-quality counterfeit merchandise, which led to 17 arrests. These vendors were confronted with major charges, including trademark counterfeiting of property over $1,000 – a felony offense as per state laws.
Details on the Latest Arrests:
The arrested vendors, aged between 33 and 50, are all facing charges related to trademark counterfeiting. Some of them have also been charged as unlicensed vendors, and one individual has been charged with resisting arrest.
And there you have it – we've reached the end of this week's round-up of noteworthy legal battles in the world of trademarks and copyright.
As always, we at BrandMonitor are grateful for your continued support and interest in staying informed. We believe that knowledge is power, and staying updated is essential for making better decisions in your personal and professional lives.
Have a fantastic week, and we'll see you in our next Weekly Digest!
Stay vigilant, stay informed.
Yours sincerely, the BrandMonitor Team