Meesho removes 4.2 million infringing listings in six months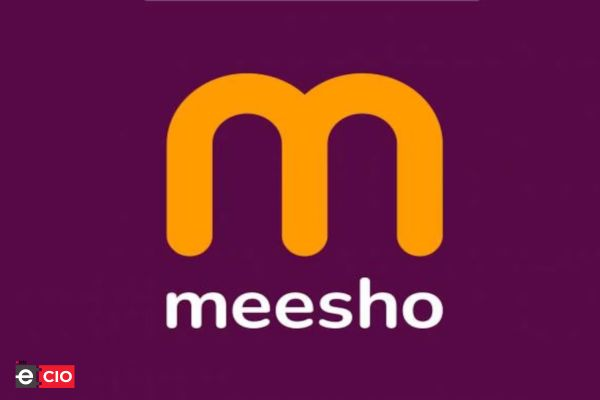 Meesho is India's largest and most trusted marketplace for Resellers, who sell products online through WhatsApp and Facebook. Trusted by over 50,000 Resellers, Meesho helps them grow their online business by providing,
Hit products at Lowest prices
Best Quality with Easy Return policy
Doorstep Delivery all over India
Online & COD Payment Options
In last 2 years since inception, Meesho has helped thousands of people earn a livelihood by making it easier for them to start and grow their online Reselling business.
Understanding "Project Suraksha"
E-commerce platform Meesho has released its "Trust Assurance Report", highlighting efforts to establish a trustworthy marketplace for its customers. This action ties into Meesho's goal of integrating 100 million small businesses into the digital domain.
Intellectual Property Protection
Central to Meesho's strategy is 'Project Suraksha,' a comprehensive program utilizing analytics for fraud detection, strengthening brand partnerships, and enforcing stringent verification processes. Through Suraksha, Meesho identified 1,800 brands susceptible to infringement and counterfeiting.
In the past six months, Meesho has removed roughly 4.2 million listings of counterfeit and unauthorized products. Additionally, another million listings of restricted products were taken down. This resulted in an 80% decrease in non-compliant listing views since February, positioning Meesho as a platform predominantly for legitimate sellers.
Utilizing Advanced Tech and Building Brand Partnerships
By leveraging advanced technologies, including artificial intelligence, Meesho can quickly identify suspicious listings and potentially fraudulent seller accounts. These measures, combined with meaningful brand collaborations, reflect Meesho's commitment to protect intellectual property rights and ensure a quality shopping experience.
Sanjeev Barnwal, Founder & CTO of Meesho, said, "By using advanced techniques, we aim to consistently improve our quality checks, ensuring our customers have a dependable shopping experience." Utkrishta Kumar, CXO, Business at Meesho, also spoke about the company's proactive steps to detect counterfeit products and protect users. Deep Bajaj, Co-Founder of Sirona Hygiene, acknowledged Meesho's initiatives and expressed optimism about the platform's direction.
Promoting an Informed E-commerce Space
To further a safe and knowledgeable e-commerce space, Meesho delivers extensive seller education programs. These programs inform sellers about the complexities of legal and regulatory facets of online selling. Simultaneously, Meesho educates its consumers about potential scams, reinforcing a transparent e-commerce environment.
In the evolving digital commerce world, trust is essential. Through determined efforts and strong partnerships, Meesho aims to maintain its position as a trusted platform for authentic products.
South Korea's Customs Seizes Counterfeit Goods Valued at US$23 Million in H1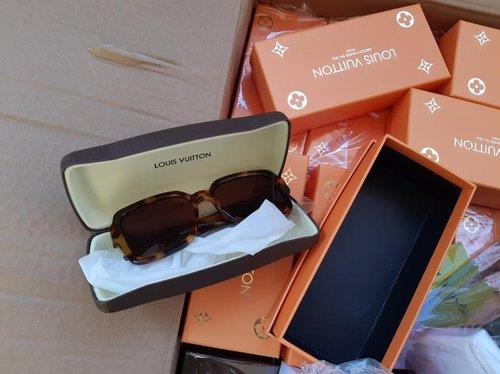 The Korea Customs Service announced on Thursday that it had intercepted counterfeit luxury brand products and other illicit goods valued at 30 billion won (approximately US$23.12 million) during the first six months of the year.
Between January and June, the customs agency identified and halted the import of 2 million illegal items, collectively worth US$23.12 million. These items were intended for sale on social networking sites and other online platforms within the country. The range of seized goods encompassed fake foreign brand merchandise and dietary supplements which did not comply with food sanitation regulations.
In response to this considerable seizure, the customs department is gearing up to scrutinize online open markets and luxury brand retailers later this month. The aim is to curb the online distribution of unlawfully imported products. The findings from this investigative endeavor will be made public by the year's end, as per official sources.
Contributory Trademark Infringement: Brandy Melville vs. Redbubble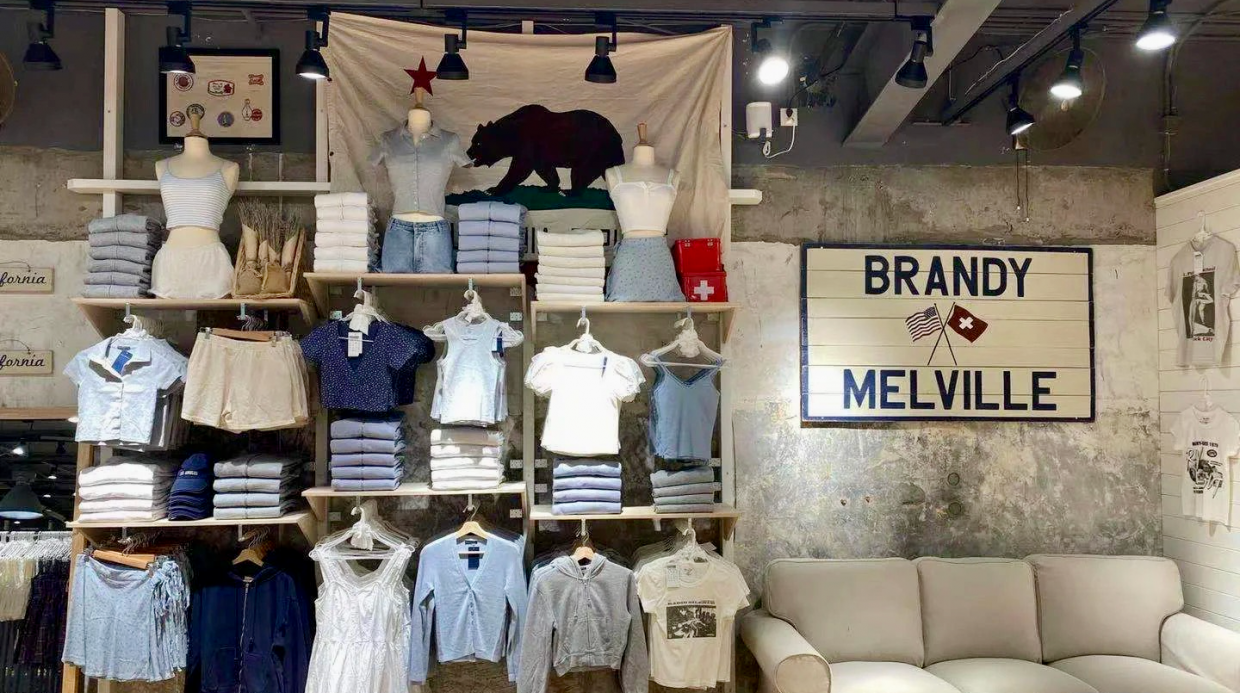 The US Court of Appeals for the Ninth Circuit has addressed the intricate issue of contributory trademark infringement. Central to this case is the contention between Brandy Melville, a renowned clothing brand, and Redbubble, an online marketplace.

Initiation of Legal Proceedings
Brandy Melville, recognized for its Heart and LA Lightning trademarks, alerted Redbubble in 2018 about potential infringing products on its platform. Although Redbubble acted upon the notification, Brandy Melville later initiated a lawsuit against them. The jury largely agreed with Brandy Melville's claims, but the district court made a contrary judgment regarding the Heart trademark. This led to subsequent appeals by both parties.
One of the pivotal questions before the Ninth Circuit was the extent of knowledge required to establish contributory trademark infringement. Is mere general awareness of infringement adequate, or is detailed, specific knowledge necessary? The court's deliberations clarified that, in the realm of contributory trademark infringement, explicit knowledge of the infringement is essential.
by the Ninth CircuitThe Ninth Circuit identified certain oversight in the district court's approach, especially concerning the potential for customer confusion and the criteria for granting permanent injunctions. However, regarding prejudgment interest, the Circuit concurred with the lower court's decision, emphasizing the legislative intent behind penalties for trademark infringement.
As a crucial takeaway, entities accusing platforms of contributory trademark infringement must present concrete evidence to establish the platform's clear knowledge of the specific infringement.
Counterfeit Designer Watches Worth $4 Million Seized in Kentucky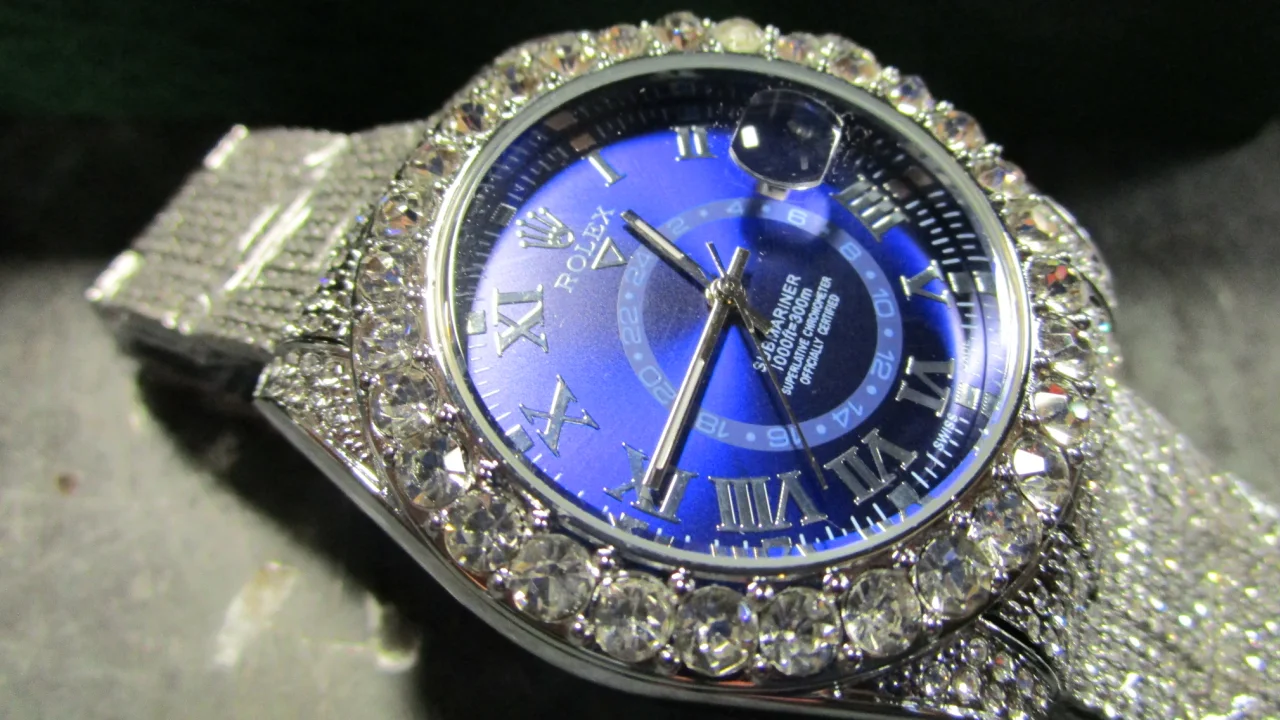 The US Customs and Border Protection (CBP) officers have successfully seized millions of dollars worth of counterfeit designer watches in July at the Louisville shipping hub.
The nine shipments containing these forged items arrived from Hong Kong and contained a total of 130 watches, emulating high-end brands such as Rolex, Omega, and Cartier. The estimated retail value of these watches, had they been authentic, would amount to a staggering $4.24 million, as per the CBP's statement.
CBP's specialized trade personnel identified and confirmed the counterfeit nature of these watches. Watches, particularly of luxury brands, remain one of the most frequently seized counterfeit items. Other brands found among the seized items included Bvlgari, Patek Philippe, Hubolt, and Audemars Piguet.
The majority of these intercepted shipments were intended for destinations in Florida and other locations. All items were subsequently seized due to trademark infringements.
In the fiscal year 2022, the CBP routinely intercepted products that infringed intellectual property rights, averaging seizures worth $8 million daily.
LaFonda D. Sutton-Burke, CBP's field operations director in Chicago, emphasized the vital role of CBP officers, particularly as consumers increasingly turn to online or third-party vendors. She stated, "Our officers are at the frontline to guard against defrauders expecting to make money selling fake merchandise."
Last year, the agency recorded the seizure of 153,810 counterfeit watches, which would have been valued at over $596 million, were they authentic.
Czech online travel agency Kiwi.com faces American lawsuit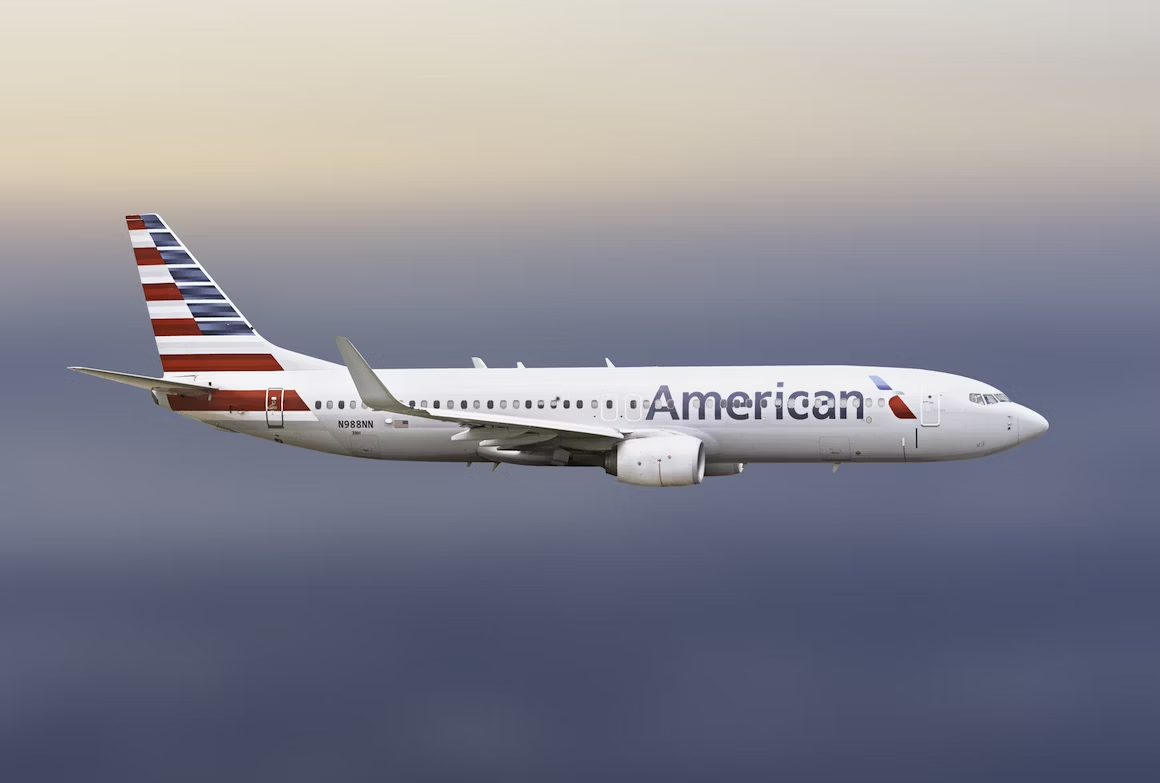 American Airlines has initiated legal proceedings against Kiwi.com, the Czech travel tech company, over allegations concerning unauthorized ticket resales. The lawsuit asserts that Kiwi.com has been reselling the American carrier's tickets without a proper contractual agreement.
The lawsuit was filed on July 25 in Texas and seeks monetary damages as well as injunctive relief against Kiwi.com. The Free Law Project, a non-profit organization in America, made this legal move public, and it was initially covered by E15.cz.
This action arises after a cooperation agreement between American Airlines and Kiwi.com was dissolved three years prior. The lawsuit alleges fraudulent activities by Kiwi.com, suggesting it falsely presents itself as a US-based travel agency with authorization to distribute tickets for American Airlines flights.
Kiwi.com's Model Under ScrutinyKiwi.com's pioneering business approach allows users to search, book, and buy tickets from an array of airlines, even those with whom it lacks a direct partnership. This novel model has catapulted the Czech firm to be among the top online fare aggregators globally. However, this has also sparked concerns from certain airlines regarding the legality of such ticket resale methods. American Airlines, in its lawsuit, has accused Kiwi.com of deceptive strategies detrimental to both the airline and its customers.
While Kiwi.com has yet to release an official statement about this matter, its founder, Oliver Dlouhý, has consistently defended their business approach, emphasizing the significant benefits it offers travelers.
This isn't the company's first brush with legal matters. In 2021, Kiwi.com faced a lawsuit from American carrier, Southwest Airlines, for trademark infringement and unauthorized data extraction from its website. Subsequently, a Dallas court favored Southwest by issuing an interim injunction, stopping Kiwi.com from reselling tickets from Southwest Airlines. The court underscored that such unsanctioned resales resulted in considerable damage to Southwest.
Implications for the Travel Industry
Airlines' motives are clear when you consider the global airline ticketing market is valued at $700 billion in 2023. Naturally, airlines would prefer not to split this market with aggregators like Kiwi.com.
Despite facing legal challenges, Kiwi.com continues to operate. The case underscores that major airlines might resist unconventional business models, especially if they challenge the airlines' direct ticket sales, leading them to take legal action.
Tommy Hilfiger's Trademark Opposition Over "H by FIGER SPORTS" Declined by Japan Patent Office
Following our previous coverage on the Japan Patent Office (JPO) and its deliberations involving brands like LOREAL/NOREAL and FURNA/FURLA, a new case has come into focus, this time involving fashion mogul Tommy Hilfiger.
Tommy Hilfiger recently contested the registration of the trademark "H by FIGER SPORTS" with the JPO. However, the patent office concluded that the trademark in question, TM Reg no. 6494831, was distinct enough and didn't overlap or cause confusion with Tommy Hilfiger's existing marks.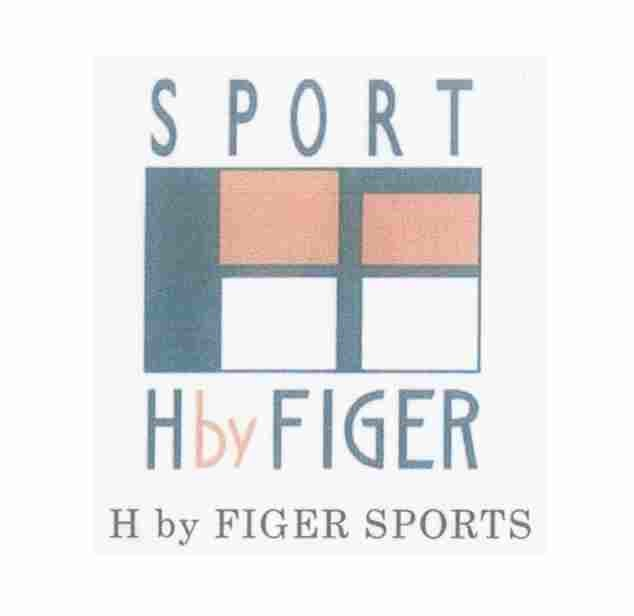 A Japanese individual applied for the trademark "H by FIGER SPORTS" on November 25, 2020, for products in class 25, covering clothing, footwear, sports shoes, and sportswear. This individual also possesses trademark rights for "H by FIGER" in classes 18 and 25, which has been previously used on clothing items. The contested mark was registered on January 5, 2022, and a notice was published for post-grant opposition on January 24, 2022.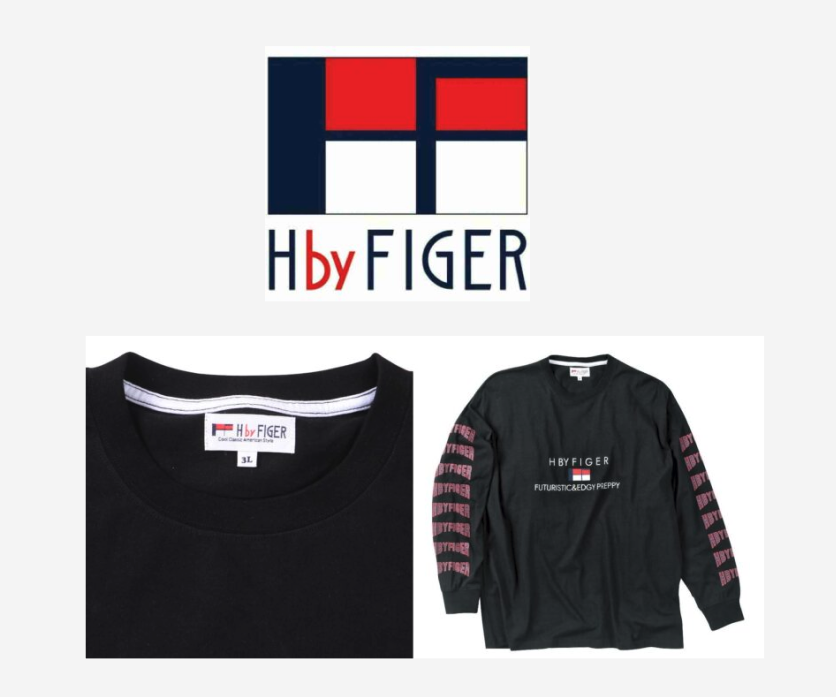 On March 24, 2022, Tommy Hilfiger Licensing B.V. challenged the newly registered trademark, pointing to its similarity with their established marks and citing potential for confusion as per the criteria in Article 4(1)(xi) and (xv) of Japan's Trademark Law. Tommy Hilfiger's contention centered around the similarities between "H by FIGER" and their own "HILFIGER" trademark, as well as resemblances between the figurative elements of both brands.

Interestingly, the JPO Opposition Board sought more evidence on the popularity of the Tommy Hilfiger marks in Japan. Furthermore, the Board identified clear differences between the two marks, both in terms of appearance and phonetics. They also emphasized the distinctiveness between the graphical components of "H by FIGER" and the Tommy Hilfiger flag logo.
Given the minimal similarities and Tommy Hilfiger's inability to underscore a broad recognition of their marks in Japan, the Board deduced there was no grounds to suspect that consumers might confuse the origin of products carrying the "H by FIGER SPORTS" label with Tommy Hilfiger's.
As a result, the JPO upheld the registration of "H by FIGER SPORTS" and rebuffed Tommy Hilfiger's objections in their entirety.
And there you have it – we've reached the end of this week's round-up of noteworthy legal battles in the world of trademarks and copyright.
As always, we at BrandMonitor are grateful for your continued support and interest in staying informed. We believe that knowledge is power, and staying updated is essential for making better decisions in your personal and professional lives. Have a fantastic week, and we'll see you in our next Weekly Digest! Stay vigilant, stay informed.
Yours sincerely, the BrandMonitor Team